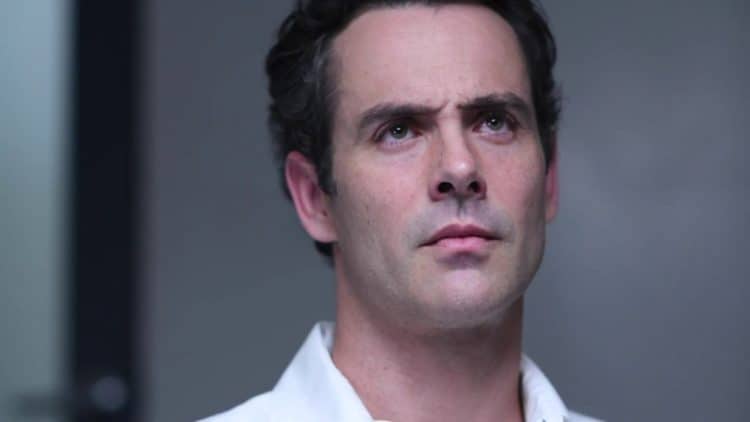 With more than 30 years of on screen experience on his resume, Chad Doreck has been acting professionally for more than half of his life. During his career he has success in movies, TV shows, and plays. From comedy to drama, Chad has done a little bit of everything and he's done it well. Doreck's versatile abilities have made him a great addition to any project he's ever worked on. Recently, it was announced that he would be a cast member in the upcoming Lifetime mini movie, A Recipe For Seduction, the cast also includes Mario Lopez who Chad has worked with in the reboot of Saved by the Bell. Keep reading for 10 things you didn't know about Chad Doreck.
1. He's A California Native
Chad was born and raised in Orange County which is also where he initially developed an interest in acting. Fortunately for Chad, Los Angeles is only a few miles from his hometown which gave him easy access to Hollywood. He also briefly attended film school at the University of Southern California.
2. He Loves To Stay Active
Chad has never been the kind of person who likes to just sit around. Instead, he prefers to live life to the fullest and try new things. He loves to stay active and some of his favorite ways to do that are swimming and hiking. In the summer of 2020 he revealed that he went surfing for the first time.
3. He Is A Director And Producer
Acting may be Chad's first love, but it's not the only part of the entertainment industry that he's fallen in love with. In 2006, he made his directorial debut with a short film called Tupac is Not Dead. Chad produced the film as well. We weren't able to locate any information on whether or not he has plans to do more directing and producing in the future.
4. He Is A Dog Dad
Unlike lots of other people who work in the entertainment industry, Chad has always preferred to keep his personal life to himself. As a result, we don't know much about what he has going on outside of his career. One thing we do know, however, is that he is a very proud dog dad. He has an adorable fur baby named Barf who has his very own Instagram profile.
5. He Is Had A Successful Modeling Career
Being a natural in front of the camera hasn't just been good for Chad's acting career, it's also allowed him to have a successful modeling career. As a model, Chad has worked for several well-known companies including Vogue Italia, Sketchers, and Nordstrom.
6. He Loves Coffee
Lots of people drink coffee simply as a way to get an energy boost for a long day, but Chad is someone who genuinely enjoys the taste of coffee. In fact, he is the co-founder of a business called L.A. Coffee Co. Although there is an Instagram account for the business, it doesn't have any activity at the moment.
7. He Enjoys Gardening
Everybody needs a hobby that allows them to relax and take their mind of the stresses of life. For Chad, that hobby is gardening. He loves to spend time outdoors and he enjoys gardening. Sadly, he hasn't posted any photos from his garden on social media but we have a feeling that he has a green thumb.
8. He Is A Musician
Chad is a true performer at heart and he also has a deep appreciation for music. This has resulted in him becoming a musician himself. He is a talented singer and songwriter who earned the Mercury records song writing scholarship at UCLA. He is also a dancer and has gotten to work with famous choreographers such as Debbie Allen.
9. He Is A Voice Actor
Although Chad's live action resume is very impressive, voice acting is where he may have gotten his biggest opportunities. In fact, depending on what kinds of things you like to watch, you may have heard his voice more than you've seen his face. From 2003 to 2007 he voiced several characters on the popular animated series, My Life as a Teenage Robot. He is also the voice of Crackle for the Rice Krispies brand.
10. He Was In An Episode Of iCarly
When you think of Chad Doreck, Nickelodeon probably isn't the first thing that comes to mind, but he did do some work with the popular children's network. In 2009 he appeared in an episode of iCarly. The series ran from 2007 to 2012 and became noteworthy for launching the careers of several young stars including Miranda Cosgrove.