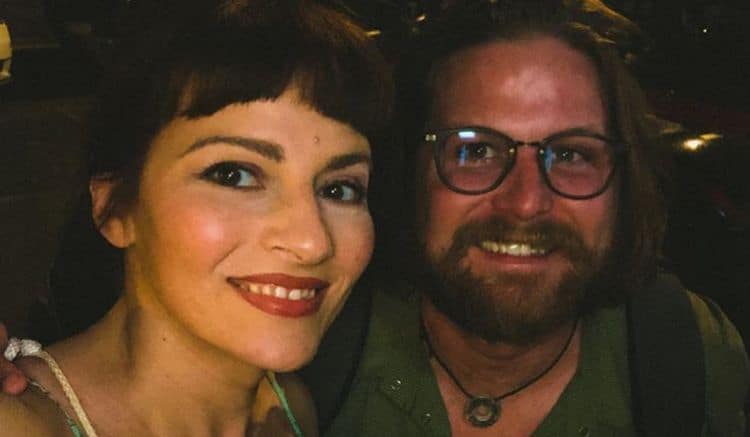 Sylvia De Fanti has been acting professionally for about a decade now. Throughout her career, she has earned over a dozen credits, and the list just keeps growing. Although Sylvia has had a lot of success, there hasn't been one huge role that has really served as her breakout. But that is about to change. Sylvia is a cast member in the upcoming Netflix series, Warrior Nun, which is based on the comic book series Warrior Nun Areala. In the series, which will be released on 2nd, Sylvia will be playing the role of Mother Superion. With lots of anticipation, there's no doubt that the show will turn out to be a big hit which could also make it the catalyst that takes Sylvia's career to new heights. Keep reading for 10 things you didn't know about Sylvia De Fanti.
1. She Has A Master's Degree
Sylvia is a very well-rounded person. Even though she has always been passionate about entertaining, she also has other interests and she's chosen to pursue those as well. In addition to studying theater, she has a master's degree in anthropology from the University of Sorbonne.
2. She Has Lived In Multiple Countries
For some people, getting the chance to travel the world and live in multiple places is simply a dream. However, for Sylvia, it became her reality at a very young age. Sylvia was born in Canada but moved to Panama when she was just six months old. She would move several more times throughout her life and live in places like Italy, Hong Kong, and Paris.
3. She Speaks Three Languages
Since Sylvia spent so much of her life traveling and being around a diverse group of people, it's no secret that she also speaks multiple languages. She is fluent in English, Italian, and French. Being able to speak those three languages has definitely given Sylvia advantages throughout her career.
4. She Read The Warrior Nun Comic To Prepare For The Role
When asked what she did to get ready for her role in the Warrior Nun, she said, "As a serious actor who actually cares about their role should always do, I did my research, yes. I read the manga to prepare for the audition and tried to understand the references of the material they gave me to read for the role. The character of Mother Superion certainly jumps off of the page!"
5. She Loves A Good Challenge
Some actors only like taking roles that allow them to stay in their comfort zone, but Sylvia isn't that type. Instead, she prefers a challenge She said, "I like to think that every character I've ever played has challenged me. It's that challenge that makes me interested in a role in the first place."
6. She Loves Spending Time With Her Family
Having a strong foundation is essential no matter what you do in life. This is something that Sylvia understands firsthand, and as a result, family is one of the most important things in her life. Although her schedule can get hectic, she still likes to make time to spend with her loved ones whenever she can.
7. She Doesn't Have A Big Social Media Following
Most people love connecting with their favorite celebrities on social media. These platforms offer a direct line of communication that didn't exist before. However, social media hasn't played a big role in Sylvia's career so far. At the moment, Sylvia has less than 1,000 followers on Instagram but that number will likely increase once Warrior Nun is released.
8. She Supports The Black Lives Matter Movement
Since the murder of George Floyd, people all over the world have been angered by the realities of police brutality and racial injustice. Although Sylvia doesn't live in America, she has used her Instagram platform to show her support for the Black Lives Matter movement.
9. She Loves To Relax By The Water
Even if you really love your job, there is still nothing better than finishing work for the day and having some time to yourself. When Sylvia gets those moments, she loves to hang out by the water. Whether the beach or the pool, when the weather is nice Sylvia can usually be found soaking up some some.
10. She's A Mother
Sylvia has had lots of important roles over the course of her career. However, none of them have been quite as important as the role of being a mother. Although she doesn't share many details about her personal life, she did mention that she has one child named Valentino.
Tell us what's wrong with this post? How could we improve it? :)
Let us improve this post!