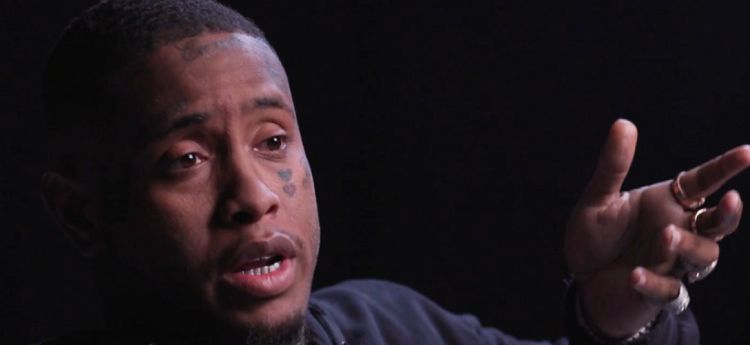 He's a record producer, but many people might assume you're talking about a specific location around town when you mention Southside. In this light, however, we are talking about the man who makes music. He goes by the name Southside, but sometimes he goes by the name Sizzle. Call him what you want, but talented is certainly something you should call him. He's got it all figured out, and he's a man who has made some seriously big things happen in the world of rap music. It's time to learn more about Southside (the record producer, not the location).
1. His Real Name is…
Joshua Howard Luellen. It's not Southside, but most people probably realized earlier his full name is not Southside. He was born on February 2, 1989, which means he's only just celebrated his 32nd birthday. He's had a significant amount of success in his professional life thus far, and many people are surprised he's so young.
2. He's From Atlanta
Born and raised, he hails from the dirty south, as it's so often called in music. Atlanta, or the ATL, is where he got his start. Fun fact, however; his name Southside did come from his location in Atlanta growing up. He hails from the southside of the city.
3. He Had to Give Up His Dream
Growing up, Southside was a young man who really enjoyed playing baseball. We have no idea if he dreamed of one day joining MLB greats in the pros, but he did love to play Little League in Atlanta. However, he was forced to give up his dream of playing when he was hit in the head and suffered a concussion. The fear of being injured again was too much.
4. He's Been Making Music Since He Was a Teen
At the age of 14, he discovered he had a knack for making beats. He began making music on his home computer when his uncle gifted it to him. He began making some beats, and that's when he began to realize he might have a future in the world of music.
5. He Was Discovered
Most people assume it's models who are discovered, but it seems you can be discovered as a record producer, too. Southside was discovered. He was 17, and rapper Waka Flocka Flame found him. He brough him through the business for a while, and that's when Gucci Mane found him and signed him to his label.
6. He Has Beef
Southside is no fan of Kodak Black, another rapper who has made a lot happen in his career. They haven't gotten along over the course of the years, and Southside recently came out and said he would be willing to fight. He's just asking that no one bring any security when they do.
7. He's a Dad
It's his role as a father that has him upset with Kodak Black. We don't know what Black said about Yung Miami, but we know that she is the mother of Southside's daughter. Summer Miami Luellen is her name, and her father did not appreciate another rapper mentioning the mother of his baby on his own Instagram page. It's all going to stem from this.
8. His Baby's Mother Dated Kodak Black
Yung Miami and Kodak Black dated at one point, and that's where this entire situation is coming from. Southside doesn't like him talking about his baby's mother despite the fact that she's Kodak's ex. It's all a thing that not one of them can seem to move on from.
9. His Baby Was in Danger
Yung Miami made an announcement in 2019 that she was going to have a baby with her boyfriend. She was already mother to a son born in 2014 (his father was killed in 2020). When she announced her pregnancy with Southside, the two were very happy. However, there was a time when her baby was in danger. She was leaving a studio in Miami in August 2019 when someone tried to shoot her. They shot at her in a drive-by shooting that damaged her car, but did not hurt her or the baby. Both were checked out for injuries, and she went on to give birth to a healthy baby in October of the same year. It was a scary moment for both Southside and his girlfriend.
10. He's Not With His Baby's Mother Any Longer
As of late 2020, reports said that Southside and his girlfriend were no longer together. However, he recently came to her defense when someone else called her out on social media. He told them to leave her alone – though his language was a little more colorful. It makes fans wonder what's up with them or if he's just protective of the woman who gave birth to his daughter.
Tell us what's wrong with this post? How could we improve it? :)
Let us improve this post!