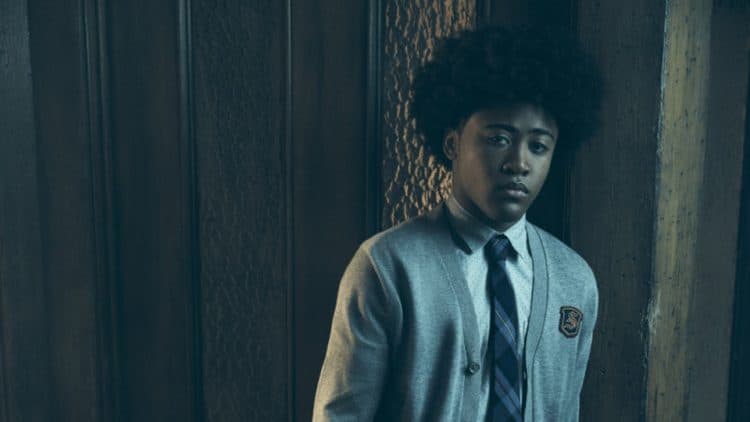 Quincy Fouse, an American actor, has been making waves in the entertainment industry with his captivating performances. Although he's relatively new to the scene, his growing fan base is eager to learn more about his personal and professional life. We've delved into his background and recent projects to bring you 10 intriguing facts about Quincy Fouse that you might not know.
1. A Budding Career in Acting
Quincy Fouse is still a fresh face in the acting world, having made his debut in 2016 with a single-episode appearance on the TV series "K.C. Undercover." He quickly followed this up with a role in the television movie "The Kicker" and a more substantial part in the 2017 film "Logan." It's no wonder that many people are just starting to take notice of his undeniable talent.
2. Celebrating His Birthday
Born on August 25, 1997, Quincy turned 22 in August 2019. He has a younger brother and sister, and his close-knit family is evident through the heartwarming photos he shares on social media.
3. A Lucky Break in "Logan"
Although Quincy's role in "Logan" was relatively small, it proved to be a significant stepping stone in his career. Sharing the screen with Hugh Jackman undoubtedly boosted his profile, as Jackman's star power tends to rub off on those associated with his films.
4. Praise for His Role as Nate Munson
Quincy's portrayal of Nate Munson in "Logan" earned him a 93% approval rating, a testament to his growing recognition among fans and critics. Being part of a film that grossed $226.3 million at the box office certainly didn't hurt either.
5. Acclaim for His Work in "Legacies"
Quincy has also received high praise for his performance in the TV series "Legacies," which began in 2018 and is still ongoing. With an impressive 80% approval rating on Rotten Tomatoes, he's clearly making a name for himself in the industry.
6. Mixed Reviews for His Heyward Taylor Character
In 2017, Quincy played Heyward Taylor in "Doubt," earning a slightly lower approval rating of 53%. While not everyone was a fan of this particular role, it's clear that Quincy's acting abilities are still being recognized and discussed.
7. Gaining Recognition as an Actor
As Quincy's career progresses, more and more viewers are starting to take notice of his talent. Fans have commented on his memorable performance in "Logan" and his standout role in "Legacies," proving that even his minor roles are leaving a lasting impression on audiences.
8. A Growing Fan Base
Quincy's fan base is steadily expanding, with most of the public feedback about his work being positive. As he continues to land more roles, there's no doubt that his popularity will only continue to soar.
9. Connecting with Fans on Instagram
Quincy's Instagram account currently boasts 122k followers, demonstrating the growing interest in his acting career. With 248 posts as of November 1, 2019, he's doing an excellent job of keeping fans updated on his life and sharing captivating photos.
10. A Private Life
Despite sharing personal photos on social media, Quincy remains relatively private about his personal life. As his career takes off, he may need the help of a skilled publicist to satisfy fans' curiosity about his background. For now, though, he's enjoying a certain level of anonymity. Keep an eye on this rising star, as we're confident that major roles and even greater success are just around the corner for Quincy Fouse.