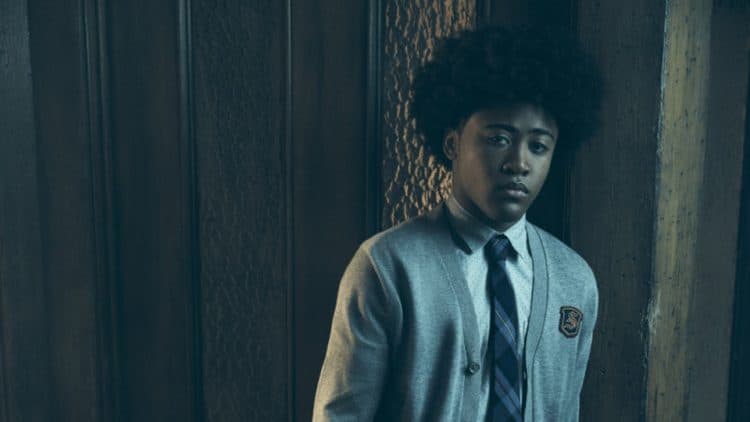 Quincy Fouse is an American actor who is best known for his role in "Logan" in 2017. He is a young actor who has only been in the business for a few short years, but he's on his way up. He's already established a growing fan base and those who appreciate his acting are interested in learning more about his personal and professional life. We did a little digging into his history and what he's been up to recently, and here are 10 things that you probably didn't know about Quincy Fouse.
1. He's only been a professional actor for a few years
There are still a lot of people who have never heard the name Quincy Fouse yet. It's because he hasn't been in the acting business for that long. He made his acting debut in The television series "K.C. Undercover" for one episode in the role of Josh X in 2016. The same year he went on to play the part of Elden Pugh-Thorkelson in the television movie "the Kicker." In 2017 he was privileged to score a meatier role as Nat Munson in the film "Logan" in 2017. This was when he began to receive attention for his acting abilities.
2. His Birthday
Quincy was born on August 25, 1997. This makes his 22 years old as of August of 2019. He has a younger brother and a sister. We can tell that he is close to his family members because of the great pictures that he posts on his social media accounts.
3. Quincy's lucky break was being cast in "Logan"
Although the role that Quincy Fouse played in "Logan" was a minor one, it served as a good start for the up and coming actor. He appeared alongside Hugh Jackman in "Logan" which is good for any young actor's career. When it comes to superstar status, Jackman has a certain kind of magic that seems to rub off and anyone associated with his films is guilty of being a good actor, in many cases, by association. This was a lucky break for Fouse.
4. His best work so far was as Nate Munson
He is maintaining good ratings for the limited work that he's done in acting. For his role as Nate Munson in 2017, Fouse received a 93% approval rating. This means that in the few years that he's been in teh business, his talents are starting to get recognized by fans and critics. Being associated with a film that brought in $226.3 million at the box office has been a real boost.
5. Fans give him kudos for "Legacies"
Fouse has also been recognized for his performance in the television series Legacies. He began his role in 2018 and it's still ongoing. He received an approval rating of 80% for his work in this show. This is remarkably high and being rated on Rotten Tomatoes is a big deal for a young actor because there are so many who haven't even made it that far yet and they've been in the business for a lot longer.
6. His Heyward Taylor character wasn't as well-liked
Fouse played the role of Heyward Taylor in "Doubt" in 2017. Fans who rating his performance gave him a lower approval rating for this role. The cumulative rating was just 53%, which means that a little over half of the viewers who participated in the rating approved, and 47% didn't, but it's not all that bad, because at least he made the cut and people are talking about him and it's mostly good when it comes to acting ability.
7. Quincy Fouse is becoming more recognizable as an actor
When looking for information about Fouse, we came across several comments made by viewers. We saw that some had posted their opinions of him as an actor. One commented that she remembered him from "Logan" and that after the first airing of "Legacies" his character was already her favorite. This shows that he's having an impact on audiences even though the parts that he has played so far are only minor roles.
8. He has a growing fan base
So far, everything that we've been able to find relating to public approval of Quincy Fouse has been positive. There isn't much out there because he hasn't had any major roles. His supporting work has received high marks though. The number of fans in his growing group of admirers is growing though.
9. He has an Instagram account
Fouse has a social media account that is picking p speed. So far, he has 122k followers. This shows that there are a lot of people who think that the rising young star is worth following, and it also shows that there are thousands of people who are taking an interest in his acting career. He's made 248 posts as of Nov 1, 2019, so he's doing a good job of keeping up with his Instagram. This makes it an excellent resource for fans who want to stay up on what's currently happening in his life. You can also find some really good photos of him on the site.
10. He's a private person
While Quincy does a great job posting personal pics on his social media accounts, he hasn't put a lot of information out there about his personal life. This is where he could use the help of a really good publicist because fans want to know more than is currently available about him. Some biographic information would be nice but we believe that will be coming in the near future. As of right now, he's still enjoying relative anonymity. As his career picks up that luxury will become a thing of the past. He has yet to participate in a major role, but we believe that it will happen for him. He's an up and coming star in the making and one to keep your eye on.