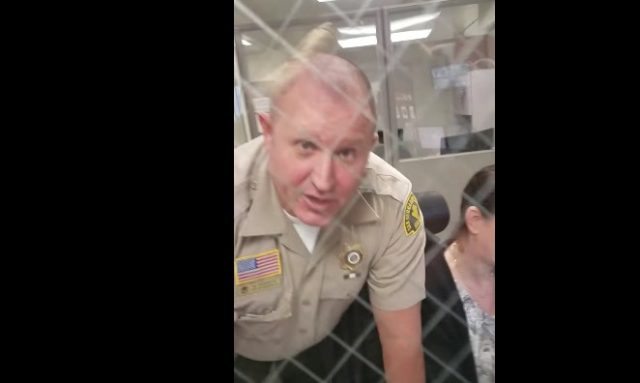 If you were watching the news on CBS in LA yesterday you might have caught this deeply disturbing video. For those of you outside of LA you probably didn't because it hasn't gotten picked up nationally yet. However, if you're not a fan of the police system in the United States, this video will most certainly not help. A California cop was caught on video threatening to make up charges against someone because he was fed up.
The incident occurred when Duncan Hicks, 34, went to the Victorville precinct to file a child custody report. Instead of treating him like a human being the officer threatens to arrest the innocent man on trumped up charges, and he brushes off the man's complaint by telling him 'you have baby mama drama'.
The sheriff's office say they are conducting an investigation into the incident. Exactly what investigation has to be created here? You want exhibit A? Here it is. The officer made a threat in plain English. Doesn't get any more simple than that. Anything less than this guy getting the boot would be an injustice to police officers and citizens everywhere.
Here's a full transcript of the exchange via Huffpo
"Duncan, you know what man, I'm about getting tired of you and you're about to go to jail," the deputy can be heard saying after Hicks requests his badge number.
"For what?" Hicks asks. The officer responds: "I'll create something, you understand? You'll go to jail, you understand that?"
Hicks replies: "You can't say that. How you gonna create something? That's against the law."
The officer then appears to notice that Hicks is recording the exchange and says, "That's illegal without my knowledge. You want to go to jail for that, too?"
Check out the two versions of the video below
https://www.youtube.com/watch?v=AfHn1_chluY