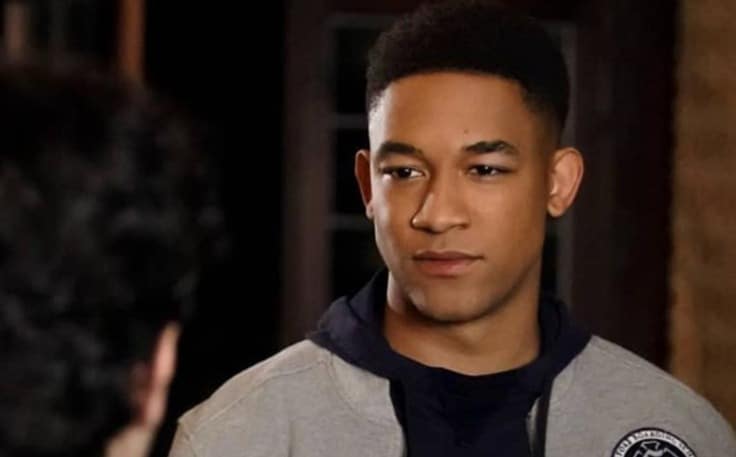 Peyton Alex Smith is an American actor who is best known as the character Rafael Waithe in the television series "Legacies." He's been a professional entertainer since 2003. He has a huge base of fans who have an interest in knowing everything that they can learn about him. To satisfy the craving for more information, here are 10 things that you probably didn't know about Peyton Alex Smith.
1. He hasn't been in the acting business for very long
Peyton's first professional acting role was in 2008. He appeared as an older version of Dante in the 2008 series "Mad Money." This was followed by a role as an opposing linebacker in the 2008 "The Longshots." Although these were both quite minor roles, it was a start in the acting business and that's how most start out in the business.
2. There was a long gap between his next acting jobs
Peyton Alex Smith didn't have any work as an actor in-between 2008 and 2014, but in 2015, he appeared in the series "Carter High." This was followed by a part in the television series "Luke Cage" in 2016. It looked like things were finally starting to pick up for Smith as an actor as he was nailing more regular gigs as an actor. In 2017, he appeared in "Detroit" as Lee, followed by a part in the television series "Tales", then securing a recurring role as Cedric Hobbs in the television series "The Quad" from 2017 through 2018. His big break came when he landed the part of Rafael Waithe in the television series "Legacies," and he's scheduled to appear in several episodes through 2020.
3. His Birthday
Smith was born on June 18, 1994, in Dallas, Texas. This makes him 25 years old as of this writing. He's youthful and energetic and this is a part of his tremendous appeal to fans. He attended the Florida A&M University, but only stayed for one semester, then dropped out of college.
4. He was a professional rapper before he became an actor
Peyton Alex Smith started out his professional career in the performing arts as a rap artist. He started out performing in 2003, but he developed a passion for acting. Within five years this would be the career that he would choose over the music industry.
5. Peyton keeps his personal life private
Fans would like to know more about his personal life, but this is something that he maintains tight control over. He's not one to talk about his love life so it is naturally assumed that he is either single or he isn't talking about his romantic life. From all appearances, he's still a single guy and he's not married, nor is he even romantically linked with anyone that has been made public. He has multiple social media accounts and there is no mention of a special significant other in his life so he's either still going single or he's really good at keeping secrets. He also has no children that are known, but hey, the guy is only 25 years old and he has all the time in the world to find the right person and settle down. This is good news for his admirers.
6. He's big on social media
Peyton has a Twitter account that has more than 7K followers. He's a popular guy on the site and his fan base is growing every day. His Instagram account has absolutely exploded and at the last check, he had over 80k followers. We'd say that he's a pretty popular celebrity.
7. Peyton loves his mom
Smith doesn't talk about his family at all. It's assumed that he does this to make sure that everyone in the family has their privacy respected, but we can tell that he loves his mom a lot. On special occasions, he posts pictures of her on his social media accounts. It's nice that he acknowledges her. He also posted a tribute to his late grandma as his very first Instagram post.
8. You can find some great photos of him online
We just looked at Peyton's Instagram account and there we discovered a ton of really great photos of him. He's made a total of 89 posts since opening the account. You can also learn a little more about his personality. For example, his post of a bottle of Tapatio sauce tells us how he likes his eggs in the morning. If you want to keep up with what's going on in his professional career, we recommend that you follow him on Instagram.
9. There's a lot about him that we don't know
Peyton maintains a low profile and finding out anything for certain is not an easy task. Don't despair, he eaks out just enough to make fans happy on social media. He's still young and in the early stages of his acting career so more will be forthcoming in the near future. For now, Peyton Alex Smith is enjoying a bit of anonymity which will get harder to do as he becomes more famous.
10. Peyton Alex Smith is definitely a rising star
Smith is an emerging star right now. Although he's appeared in a few minor roles in the past, at this point in his career, he only has 8 credits in his professional portfolio. This is highly likely to change as his career has recently begun to take off with more recurring roles that have given him the exposure that he's needed. He's currently booked for work in his series "Legacies" but we think that this is really just the start and that there will be much more to come in the near future. Peyton is one to keep your eye on as he moves forward with his acting career.
Tell us what's wrong with this post? How could we improve it? :)
Let us improve this post!