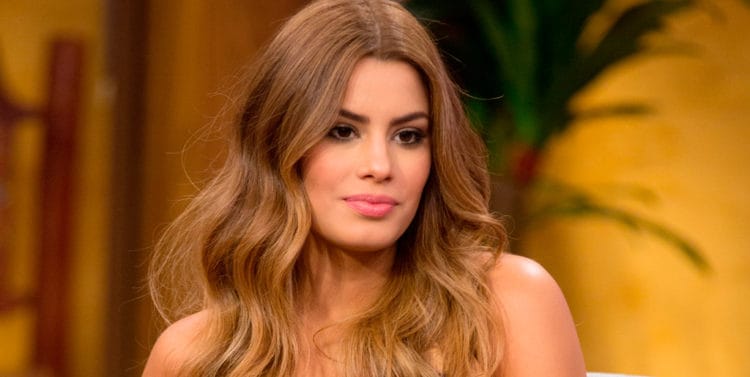 Ariadna Gutiérrez was the first Runner up for the 2015 Miss Universe pageant, as many would recognize her. She was born in Sincelejo, Colombia in 1993. During her early life, she went to school and learned different languages. At a young age, she began to contest in beauty pageants, which paid off in no time. In a year, she managed to win Miss Sucre as well as Miss Colombia in the year 2014. The year 2015 was supposed to be her breakthrough but her dreams and ambitions were crushed. This was the year she competed for Miss Universe and for a moment, she was excited about winning the crown. This joyous moment did not last, as she was stripped of the crown in just a few minutes in front of the whole world. Even at this, she carried herself with elegance despite the humiliating moment as she later described it. While many know of this humiliating moment, there is so much more you should know about Ariadna Gutiérrez. The following are 10 things you did not know about Ariadna Gutiérrez:
10. Born on 25th Dec
A date known by the entire world as Christmas Day is also Ariadna's birthday. This day is not only special to the entire Christian community but it is also special to her and her loved ones.
9. Multilingual
Many individuals take up a number of languages and tend to understand them but when it comes to Ariadna, she speaks and understands three different languages fluently. These are Spanish, German, and English. Spanish and English are self-taught. She attended the German School of Barranquilla where she learned German.
8. She loves cats
She not only loves cats but she also owns two cats. Her love is not just the usual cat love to the extent that her family and friends nicknamed her the "Cat Lady"
7. Acknowledges the importance of family
She acknowledges that family is important to her and to clarify this, she cannot live far from home. In addition, her social media profiles have several photos of her spending time with family as opposed to photos of her work and achievements.
6. Adores Princess Diana
Everyone has a role model but it is a special case, Gutierrez looks up to Princess Diana as revealed according to her contestant.
5. She is the last born in the family
Born in a family of 7, she is the last child with other 4 siblings. In total, she is part of a family of 5 children.
4. Gained fame for being incorrectly crowned Miss Universe, 2015
While Ariadna was a popular figure in the modeling world, she became famous across the globe while in the same field but for being crowned Miss Universe in the year 2015 wrongfully. While she was stripped of the crown just a few minutes after the announcement, she still stands strong to date.
3. A model and an actress
Initially, she started her career as a beauty pageant and when things took a different turn (it is not easy to get stripped of a Miss Universe crown in public), she remained in the limelight but as a model and as an actress. She has participated in the Celebrity Big Brother reality show and in the movie xXx: Return of Xander Cage alongside Vin Diesel, which was a big hit.
2. She loves pickles
Pickles are not exactly everyone's cup of tea. In fact, many will have pickles simply because they are termed healthy. However, it is not the case with Ariadna as she simply loves pickles just as you love sweet stuff.
1. Earned her first modeling crown in 2014
She did not start by contesting for Miss Universe. She earned her first modeling crown in the year 2014. She was crowned Miss Sucre which led to her title as Miss Colombia. It was after this that she had a chance to participate in the Miss Universe competitions.
Ariadna Gutiérrez has so much to offer the world and despite facing a few challenges, she is still holding on strong. She is currently in the modeling and acting industries going better than ever. With the above, you will get to know and understand her better.
Tell us what's wrong with this post? How could we improve it? :)
Let us improve this post!