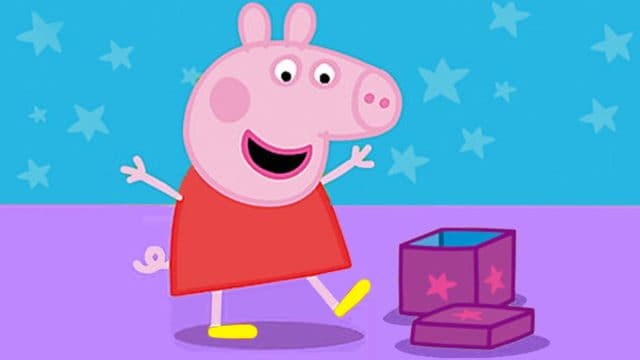 Peppa Pig is one of the most popular cartoon characters among young children today. However, it's been subject to scrutiny by a Chinese social network platform due to its negative influence among preschoolers and young adults. It's now the latest cartoon to be banned in China.
Over the weekend, over 30,000 videos that contained the word "Peppa Pig" were censored from Douyan, a social network platform that uses short videos. Douyan also goes by its English name, Tik Tok.
Peppa Pig is a Britsh cartoon series about a piglet, her family, and her friends. The show chronicles her life and her various adventures with the other pigs around her. Because of the ban, fans began posting videos on Douyin with specific hashtags to bypass the ban. #PiggyPiggy and #PeppaPeppa are two of the hashtags that have been coming out lately, and at this point its unclear whether those have been banned or not.
The official ban order was posted on Weibo recently along with a document from Douyin next to a photo of the piglet in question. The ban also included pictures of men dressed up in drag, gambling, nudity, and violence. Whether this ban originated from the Chinese government or not is also unclear at this point. It's possible that Douyin is doing this on their own accord, but the Chinese government did impose a ban on Zhihu, an app similar to Quora, for not censoring their content enough to follow national standards.
The British series entered the Chinese market in 2015 and has since been viewed about 30 billion times on China's television website and on other website such as Tencent Video. Many parents use Peppa Pig as an English-teaching platform for children. However over the years, Peppa Pig managed to procure a large group of followers that consist mostly of young adults. These young adults were apparently drawn to the darker social issues that are hidden within the cartoon's messages.
Some of these social issues touch on subjects such as fake friendships, jealousy, and even poor work ethics. Some Chinese young adults have used Peppa Pig as a symbol of "shehuiren," a slang word that represents "slacker" in Chinese. According to Global Times, a Chinese state-run newspaper, describes shehuiren as "the antithesis of the young generation the [Chinese Communist] Party tries to cultivate."
The Chinese state media stated that the government believes that Peppa Pig is a completely negative influence on children. Many parents have reported their pre-school children as obsessed to the character, jumping into puddles and oinking in imitation. Jumping in puddles is something that Peppa Pig is known to do.
The obsession is also apparent among young adults who embellish their bodies with Peppa Pig tattoos. The obsession to Peppa Pig can be a sign of innovation for the Chinese people. However, Chinese experts believe that the overindulgence can excise a negative influence among the Chinese youth, especially with the subculture of Peppa Pig.
Other cartoons that have been banned have included the innocent Winnie the Pooh, which was banned because critics often used the character to mock the President due to their physical similarities.
Tell us what's wrong with this post? How could we improve it? :)
Let us improve this post!