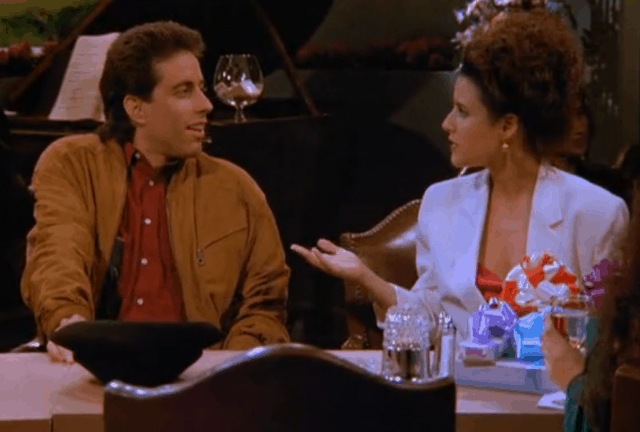 Who says a guy and a girl can't be just friends? While most TV shows have sexual tension being broken left and right, some have it go on forever, or even more impressive, have it not exist at all. This was a surprisingly hard list to compile, and right off the bat I'm asking for your help to fill me in on the ones I'd missed. It just seems like the guy and the girl always end up together in the end. I've found six (ehh, five and half) shows that I think qualify as spotlighting strictly platonic relationships, but even with the massive amount of TV I watch, I couldn't think of many past these. But check them out and see if you agree. I think you will.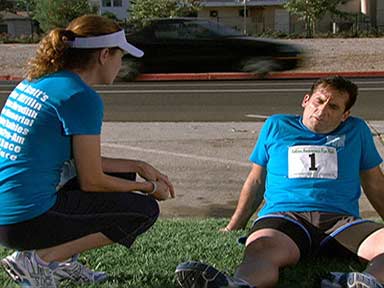 1. Pam and Michael (The Office)
If this list was written pre-season 2 final of The Office, it most definitely would have been Jim and Pam instead. But as we know, that was true love and destiny and all that. But Pam had another platonic friendship that only really became fully flushed out in season 5, when she walked away from Dunder Mifflin to work for Michael Scott at his self titled paper company. Other touching moments between the two have been in seasons past where Michael was the only one who went to her art show, or when Pam gave Michael a ride home after he was publicly rejected by his girlfriend. There was never any sort of conceivable scenario where these two would have gotten together, and that's just fine with me.
2. Tim and Daisy (Spaced)
Ironically enough, Tim and Daisy had to actually pretend to be a couple for the majority of Spaced in order to land themselves a couple's only apartment. But throughout their fake relationship, they never even so much as kissed, but eventually became best friends with a surprisingly little amount of sexual tension. To me, in the finale, it's hinted at that the two will probably end up together as a real couple (as they are perfectly average and therefore suited for each other).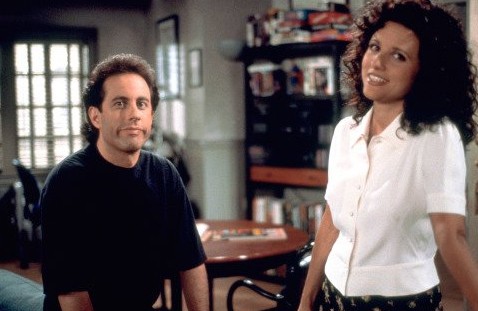 3. Jerry and Elaine (Seinfeld)
Alright, this is cheating a bit as the two did date previously, but "staying friends" after a breakup has never seen a better representation on television. They split their time evenly between scheming, joking and wanting to kill each other, but when it came down to it, were more or less best friends. Yes, I know there's the episode where they end up having sex, but that's pretty much done on a bet, and one slip in a million episodes isn't too bad.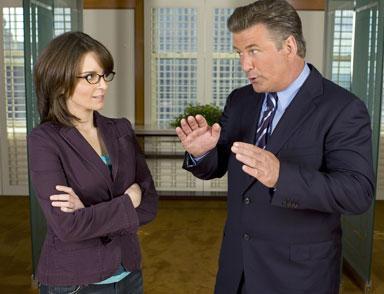 4. Liz and Jack (30 Rock)
Lemon and Jack have a sort of Yin and Yang relationship, where Jack helps Liz make her life slightly less of a mess, and Liz helps Jack stay grounded when he goes off on executive power trips. They've almost kissed on a few occasions, but the moment is usually laughed off as completely absurd. I could see them getting together in some zany situation where they're at a party and have to pretend to be married or something, but other than that, I don't really see an "Aha!" moment in the future where they realize they're madly in love with each other. As it turns out the show played out their relationship beautifully and they never saw any reason for romance.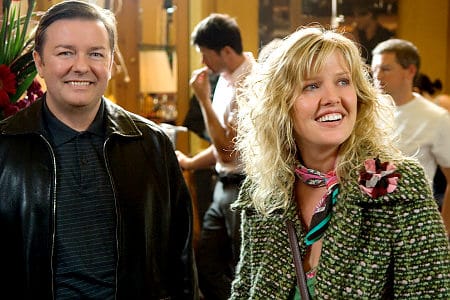 5. Andy and Maggie (Extras)
Without a doubt the most platonic friendship I've ever seen on TV. There was never even so much of a hint at a possible relationship between the two. Possibly because Andy is too self absorbed to EVER be in a relationship, but it's pretty amazing to see such great chemistry between two different sexes, where neither of them are remotely interested in the other. Instead, it's all about friendship, and as Andy gets famous and neglects Maggie, it's actually kind of heartbreaking, even though romance isn't involved at all. It's weird that two out the six shows on this list are British. Maybe they understand inter-gender friendship more than we do.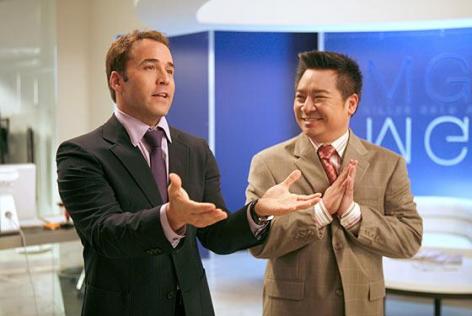 6. Ari and Lloyd (Entourage)
Hah, alright, I'm really reaching now, but I do love the relationship that Ari and Lloyd had on the show. It's probably the most abusive relationship in TV history, but despite all the racial slurs and insults, when it comes down to it they always have each other's backs. I know Ari isn't gay, but I personally think it would have been pretty awesome to see him and Lloyd ride into the sunset together, but that's not "bro" enough of a plot development for Entourage.