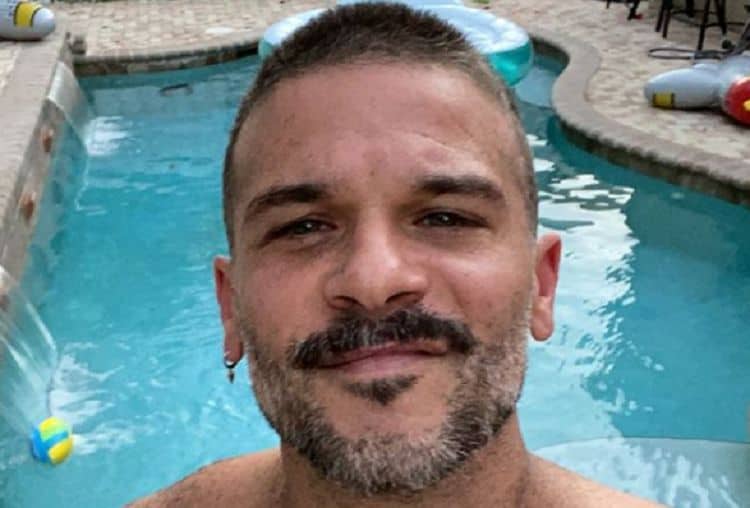 Pedro Capo is a professional musician from Puerto Rico who is best known for his hit single "Calma" released in 2018. He's been in the music business since 2007 and continues to amass a huge following of fans who enjoy his music. We wanted to know more about him so we looked into his history and early career, along with a peek at what he's been up to lately. Here are 10 things that you probably didn't know about Pedro Capo that might be of interest.
1. He's 39 years old
Pedro just recently had a birthday on November 14th, 2019 and he turned 39 years old. He was born in 1980 in the town of Santurce, Puerto Rico. His parents named him Pedro Francisco Rodriguez Sosa. He adopted the name Capo as his artistic/stage name. Although this is where he was born, he relocated to the United States to pursue his career in music, where he found a great deal of success.
2. He's a multi-talented guy
Pedro is not only a talented singer he is also a musician. He plays the guitar, and he also writes his own music. This has given him an edge in the industry because he performs his own original works, which have become quite popular with his burgeoning group of listeners and followers. He writes in the dance-pop, pop-rock, and Latin pop genres. His music is versatile and has been well-received.
3. He comes from a famous family
It's apparent that Pedro gets his talent genetically. He comes from a talented family of entertainers and celebrity personalities. His grandfather was Bobby Capo, a Puerto Rican singer and his grandmother was Irma Nydia Vazquez, a former Miss Puerto Rico.
4. Pedro Capo went to college
There are quite a few musicians and songwriters who opt out of school, dropping out to pursue their musical careers. Pedro graduated from high school and then continued forward to enroll in college classes. He studied in Rio Piedras, Puerto Rico at Colegio San Jose de Calasanz.
5. He began his career early in life
Pedro has had a passion for music for most of his life. He learned how to play the guitar when he was still very young. He continued to practice and to improve, and he quickly became proficient. This talent opened doors for him to get his start in the music business. Later, he went on to join a group called Marka Registrada where he served as their guitarist and also as the lead vocalist for the band.
6. He is an award-winning artist
Pedro made a music video that was titled "Pedro Capo: En Letra de Otro." He was nominated for a Latin Grammy Award for Best Long Form Music Video for the song. He won the award in 2019. This tells us that Pedro has finally achieved the recognition that he deserves for his 12 years of performances in the music industry. Although he's not new to the scene, he did take a long break from music to pursue other professional endeavors.
7. Pedro is a second-generation musician
We also discovered that not only Pedro's grandfather, but also his father was a very talented and popular singer in Puerto Rico. Pedro Capo even went out on the road with his father, and he watched his grandfather perform as well. These two men served as a powerful inspiration for Pedro. He's also had his share of sorrows. When Pedro was just 14 years old, he lost his beloved father. Shortly after this he took a more intense interest in music and pursued a career in the field.
8. He is also a stage actor
When Pedro was just 19 years old, after some success with the band Marka Registrada, he parted ways with them to pursue his solo career in music. Although he's maintained his skills and intense passion for music, he developed a very strong interest in acting. He moved to New York City shortly after leaving the group and made his new home there. He got his start in acting in musical theater. For those of you who are not familiar with stage acting, it takes a lot more concentration and precision because you are performing live in front of an audience instead of in front of a camera. There are no retakes and your performance has to be delivered very well in the first try because the show will continue forwards. To make ends meet he performed in several nightclubs and bars for a number of years. He finally landed a part in the production of "Celia: The Life and Music of Celia Cruz."
9. His debut album was released in 2005
Pedro Capo launched his professional music career in 2005 with the release of his debut album "Fuego y Amore" which interpreted into English is "Fire and Love." He was signed to the Latin Sony music label and went on to release three more albums beginning with the 2011 release of "Pedro Capo," "Aquila" in 2014 and "En Letra de Otro" in 2017. This was followed by the release of "Calma" in 2018 which has become one of his most popular singles of all time.
10. Pedro Capo is making a strong musical comeback
After going on hiatus for a few years to pursue his career as an actor, Pedro Capo is back into the music scene. the multi-talented musician, singer, songwriter, and actor still has a lot of years ahead of him and at age 39, he's just entering his prime as a seasoned musician and actor. His popularity has not faded with fans. In fact, it's only picked up as he's gained a wider audience since he first began his career as an entertainer. Fans can find him on Instagram where he has done an amazing job of keeping the site updated with 2,811 posts made so far, and a total of 1.3 million followers.