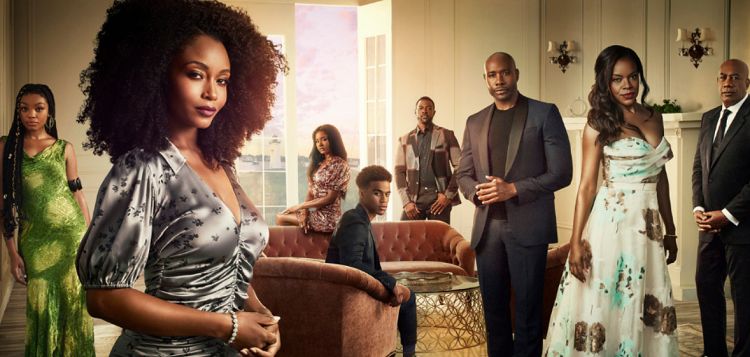 When it comes to drama, FOX is one of the best. This is a network that knows how to create shows that people want to watch, and "Our Kind of People," is one of those shows. The premier is September 21, 2021, and fans everywhere are already excited about how much they will love the show. Rumors are swirling that it's going to be good, and the world is ready for a new show that brings new heat, new passion, and new drama to primetime. What can we expect from Fox's soon-to-be hit? Here's everything you need to know.
1. It's Based on a Book
"Our Kind of People," is based on a book written in 1999 by author Lawrence Otis Graham. The book is called, "Our Kind of People: Inside America's Black Upper Class," and it was pitched by Wendy Calhoun to FOX. They picked it up, the show is in the works, and fans of the book are already excited to see what they can do with it as a series.
2. The Setting
The show is set in the town of Oak Bluffs, which is located in Massachusetts. Oak Bluffs is a real-life town rather than a fictitious town made up for the show or the book. It's located on an island. Perhaps you've heard of Martha's Vineyard? There are fewer than 5k residents in the town, which brings us to the entire premise of "Small town secrets and everyone knows everyone," which is going to be such a great setting for this show.
3. The Premise
Fans will follow a character by the name of Angela as she works on her family name – which is not looking as good for the single mom now as it did in the past. We'll see her investigating what happened, learning secrets about her family that might just cause her to take a deeper look, and we can absolutely expect to see her learn something about her own mother that will change the course of her own life forever. Secrets are the name of the game in this show, and we cannot wait for the drama.
4. The Cast
The cast has us most excited about the show. We're going to see some big names, some people we might not recognize, and a lot of drama. Yaya DaCosta plays the role of Angela, the lead character. Morris Chestnut stars as Raymond Dupont. We will also see the likes of Alana Bright, Nadine Ellis, Rhyon Nicole Brown, Joe Morton, Kyle Bary, and Lance Gross as main characters. Debbi Morgan, L. Scott Caldwell, Raven Goodwin, Nicole Chanel Williams, and David Aaron Jackson are set to star as recurring characters we will see off and on throughout the first season.
5. It is Four Years in the Making
Believe it or not, this show is already four years in the making. For fans, we see a few previews in the summer, we wait a month or two to see the show, and we imagine it's been a few months of work, but "Our Kind of People," has been in development since September 2017 at FOX.
6. COVID Hampered Production
By the time August 2019 arrived, Lee Daniels and Karen Gist took over writing and the series was really getting serious. However, it was the COVID outbreak in the spring of 2020 that put a damper on production. The shooting did not start as soon as they would have liked, things did not go as planned, and the series took a backseat to all things COVID-related until 2021.
7. Casting Didn't Begin Until 2021
What's fascinating when you realize this show has been in the works for four years is the fact that the first casting didn't being until May 2021. It was on May 12, 2021, that Yaya DaCosta was cast as the main character. It would take another week to sign Morris Chestnut, and August 2021 when some of the recurring roles were cast.
8. Filming Began in July
The first trailer for the show was released at the end of July 2021, and fans will be shocked to know that the show didn't even begin filming until July 7, 2021. The first trailer was released all of three weeks later. They work fast over at FOX.
9. Filming is Not in Massachusetts
The show might be set on the island of Martha's Vineyard, but the show is not being filmed there. In fact, the cast and crew are working in Wilmington, North Carolina, to film the show. The people of Wilmington know a thing or two about television productions filming in their area, too; this is not the first show that has filmed there. One big one was the hit teen show, "Dawson's Creek," as an example.
10. It's Been Called Soapy
Anyone who knows anything about daytime television knows that being called soapy is not always a good thing. While many soap fans are diehard fans who watch no matter what, being called soapy could go either way. It could be cheesy. It could simply be dramatic. We're going with the latter, because we are excited to tune in to see the premier and have a new favorite to add
Tell us what's wrong with this post? How could we improve it? :)
Let us improve this post!