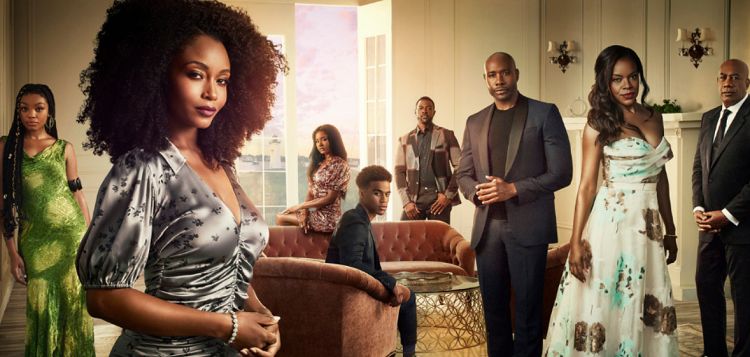 If you're a Yaya DaCosta fan, you may have noticed that she is no longer a cast member on Chicago Med after being on the show for nearly seven years. However, just because she's no longer playing the beloved April Sexton doesn't mean that she's gone from our screens. Part of the reason she chose to leave Chicago Med was so that she could focus on other acting opportunities, and one of them is the new Fox series, Our Kind of People. The series is based on the 1999 book, Our Kind of People: Inside America's Black Upper Class. Yaya plays the show's main character, Angela Vaughn. The series takes a look at the lives of upper-middle-class Black families living on Martha's Vineyard. Yaya's character is an exciting new opportunity for her but does the show have the potential to be a hit? Keep reading to find out if Our Kind of People is worth watching.
What Is Our Kind of People About?
Before we get into whether or not you should watch the show, we should discuss the plot. As mentioned before, Our Kind of People is set on Martha's Vineyard in an area of the island called Oak Bluffs. The area has a long history of being a haven for well-to-do Black families. Although the area is most active during the summer months, there are several families who live there all year long. The series begins with Angela, her daughter, and her aunt relocating to Oak Bluffs from her hometown of Boston. Angela's mother, who recently passed away, had spent several summers working as a maid for a wealthy family in Oak Bluffs. Upon Angela's arrival, she is determined to revive her family name and create a legacy her mother would be proud of. However, Angela quickly finds out that her mother had some very deep secrets that involve Oak Bluffs' most well-known family. She suddenly finds herself unpacking years of unknown history while also trying to stay true to her original goal.
Should Our Kind of People Be on Your Watch List?
If you haven't already tuned into the show, you may be wondering if it's worth your time. Of course, only you will be able to determine that. However, I'm here to point out some things about the series to help you with your decision. For starters, the show's premise is intriguing. Sure, it may not be the most unique storyline, but it still has the right amount of suspense to keep things interesting. If you like shows that are full of drama and unearth family secrets, you'll probably enjoy that aspect of Our Kind of People. On the flip side, however, the show is predictable. It also gives a lot away within the first few episodes. This makes it hard to stay invested for the long haul. Additionally, writers are going to have to throw in some serious plot twists to make it possible for the show to last longer than one season. The way things are going now, it's hard to imagine how the storyline could extend beyond the first season. This could be a deal-breaker for people who like to get invested in shows with long-term potential. On top of that, there are lots of places where the acting doesn't seem to be the strongest. Although the cast has some talented people, some of their skills aren't translating well in their roles. For example, Yaya did a great job in her role on Chicago Med, something about her portrayal of Angela often falls flat and doesn't feel convincing. There are other actors who don't really fit their characters either. Many viewers have also commented on the fact that the show jumps around a lot. There seem to be too many stories taking place at once. While the stories aren't necessarily confusing, they can be a little overwhelming. This is especially true because some of the details are not explained thoroughly.
The Verdict
All in all, even with all of its shortcomings, Our Kind of People is still worth watching because the drama might just be enough to make up for the things the show lacks. That said, only time will tell if the drama is enough to sustain the show beyond the first few episodes.
The Future of Our Kind of People
As of now, Our Kind of People has not been renewed for a second season. Since the show is still very early into its first season, we probably won't get an announcement any time soon. Unfortunately, it's hard to imagine the show getting picked up. However, since Our Kind of People is one of the few shows with a predominately Black cast, I'm rooting for it to find success.
Tell us what's wrong with this post? How could we improve it? :)
Let us improve this post!