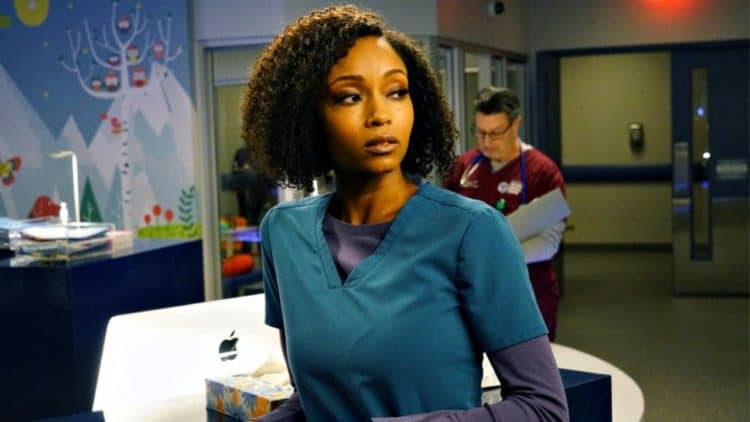 It's not ever so often that models transition into acting. One of the people who have successfully managed to make the shift is supermodel Naomi Campbell, who has made appearances in shows such as Empire, The Cosby Show, and New York Undercover, and has a ton of acting credits to her name. Next to Campbell, Yaya DaCosta comes a close second. When she auditioned for Cycle 3 of America's Next Top Model, DaCosta was only 21 years old. At her audition, she was 'happy to be here. I can't believe I'm in front of you guys,' all while exuding the utmost confidence as she engaged with the judges: Tyra Banks, Jay Manuel, and J. Alexander. Tyra, in particular, was impressed by DaCosta, who at the time was a student at Brown University. Not only was she super educated, but DaCosta was also bilingual, and spoke fluent Portuguese. At the end of the Season, DaCosta placed second to 19-year-old Eva Pigford.
After growing popular off of the show, DaCosta went on to work as a model for top brands including Garnier, Sephora, and Olay. She also appeared on several magazine covers, representing 'a beauty that is black.' Some of the magazines she graced include Hype Hair and Global Modeling. In 2005, DaCosta transitioned to acting, making her debut as Ms. Jenkins in Eve. She's since appeared in films such as Take the Lead, The Kids Are All Right, and Whitney, a Lifetime biopic. On television, since her debut on Eve, DaCosta has gone on to appear on All My Children, Law & Order: Special Victims Unit, The Simpsons, and Chicago Med. Most recently, DaCosta was unveiled as the star of Lee Daniels' next project, off of a renewed deal with 20th Century. Our Kind Of People is set to premiere on Fox this fall, making its debut on the 21st of September.
Our Kind of People is based on a book by Lawrence Otis Graham that also goes by the same name. The recently released trailer, as voiced by some cast members, reveals it's centered around the black elite, ' a group of people who've had money for a long time. Who will pass it down generations.' This, according to Joe Morton, is a black story like we've never seen before, and is long overdue. The story is set in Oak Bluffs, Massachusetts, and follows Angela Vaughn in her quest to bring honor to her family's name. Her mission however sends her down a chain of unexpected reveals. Speaking to Floyd Rance, the show's creator and executive producer Karen Gist said it was inspired by the 'ability to tell our stories and be honest' and 'the telling of our stories to have flawed characters that are just allowed to be.' " It's about family, it's about identity, it's about making sure that the show is part of the conversation, " Gist said. She further complimented DaCosta's approach towards bringing her character to life.
Asked how she got involved with the show, DaCosta revealed it was a matter of perfect timing, as her previous job was coming to an end, much to the pleasure of Gist. " There was a moment of stillness. There was a moment of pause between the ending of one contract and the world of possibilities, and so I was just confronted surprisingly. I mean, I had an inkling that the stillness wouldn't last for long. I had no idea that it would be so much, and this stood out because of a lot of the topics dealt with." She said. DaCosta further revealed that she was using the book as a guide, and it was 'perfect'.
Meet The Rest Of The Cast
That the book would be developed into a show was first announced in September of 2017. It wasn't until May this year that DaCosta was unveiled as the lead, following a shift in protocol influenced by the global pandemic. As soon as DaCosta was on board, it was let known that Morris Chestnut would play the role of Raymond Dupont. Chestnut's acting career spans across three decades and counting, and includes films such as Anacondas: The Hunt for the Blood Orchid, The Prince of Motor City, The Best Man Holiday, and When the Bough Breaks. On Television, Chestnut made his debut on Freddy's Nightmares: A Nightmare on Elm Street: The Series back in 1990, and has since made appearances on shows like American Horror Story: Murder House, The Best Man: The Final Chapters, and Being Mary Jane. Alana Bright also joined the cast, playing the role of Nikki Vaughn. The rest of the main cast includes Nadine Ellis, playing the role of Leah Franklin Dupont, Rhyon Nicole Brown, who portrays Lauren Dupont, Joe Morton, famed for his appearance as Eli Pope on the Shonda Rhimes critically acclaimed series, Scandal, Kyle Barry as Quincy Dupont, and last but not least, Lance Gross, whose role is that of Tyrique Freeman.
In an August Interview with Beastblock TV, Gross called the show an 'amazing exploration of race and class in America.' Gross further revealed that he was excited by the project and termed it as special. " I was a fan of the book. I think I read it…like…fifteen years ago, and I was so intrigued by the book, so, when I heard they were making the show, I jumped on it. " Gross said. While he didn't give away any spoilers, Gross expressed that he was happy to be working with a great cast. His sentiments about the show were echoed by Lee Daniels, who executive produces the show alongside Gist. " Proud of this incredible group of actors," Daniels wrote as he shared the trailer on Instagram, much to the excitement of fans, who hoped Daniels wouldn't 'pull a Star' on them. Given the expertise of the cast involved, one cannot help but look forward to the magic that Gist, Daniels, and the rest of the team have in store for us. If the show's trailer is anything to go by, then it seems we're in for a long adventurous ride, witnessing television like never before.