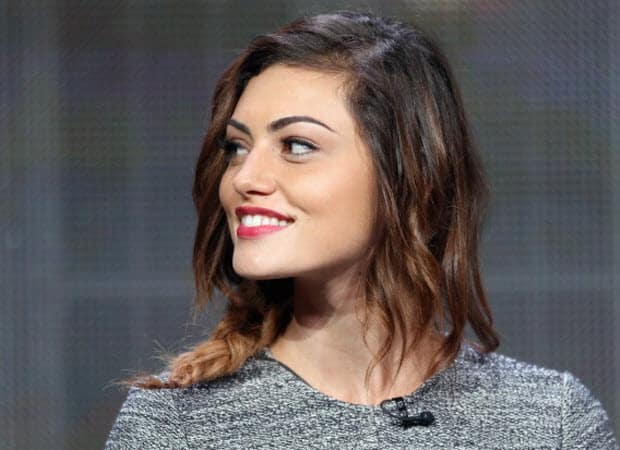 Tweets from the writers and producers of The Originals leading up to this episode promised a game-changing chapter, and they did not disappoint!
With the time ticking down to the deadline to complete the Harvest, Davina has gotten very sick. Her powers are becoming too much for one person, let alone a 16 year old girl, to hold. The Mikaelson siblings call Sophie in to consult on this little problem that started out with Davina causing major earthquakes in the city. Sophie explains that she'll cycle through 3 more stages that represent the Harvest: earth, wind, water, and last but not least, fire. If they do nothing to complete the Harvest, Davina will wipe out the entire city, vampires included.
Rebekah pleading with Davina to agree to complete the Harvest was heartbreaking. Rebekah said she "knows what it's like to have your life stripped away from you just because of other people's bad decisions". We all know that's true of the entire Mikaelson family, since their mother, Esther, made them all vampires.
Rebekah has continued recruiting people to be on her side when she inevitably makes a move to take New Orleans from her brother and Marcel. She already showed Davina last episode that she cares for her, and this week she proposed that Sophie sides with her.
Marcel, or should I say Charles Michael Davis, blew the roof off with his intense scenes. He first saved Davina from the Mikaelson's reigns only to have a tearful goodbye scene with her when she agreed to be sacrificed to save everyone else.
Sophie completes the Harvest by slitting Davina's throat with Marcel, Klaus, Rebekah, Elijah, and Hayley watching. They all wait for the four girls to rise as the witches' theory is that after the sacrifice is complete, they will all come back to life in the Reaping. No such thing happened — yet. I find it hard to believe that Davina is gone for good. I was actually expecting to see her be the only one of the girls to come back to life, but instead we saw her power quite literally flow through and leave her body.
Marcel has only ever tried protecting Davina out of love, and when he sees that she appears to be dead, he's rightfully upset. Klaus pulled him in for a hug, which just added to the multitude of great Klaus moments in this episode.
We heard lots of great sassy comebacks from Klaus, including my favorite quot of the night when he replied "nonsense, I love people" after Elijah quipped that his brother is not a people person. He also later showed a soft side when he took Hayley to the church to drop off some donated food to a bunch of presumably homeless werewolves he had asked Father Kieran to let them take shelter there. They're all wolves in his bloodline, so it was a nice change of pace to see Klaus embracing even more of his extended family. While at the church, he even dispensed some unwarranted but wise advice to Hayley regarding her relationship with Elijah. He told her not to be like him when it comes to his brother, instead just apologize.
Last week Hayley snooped through Elijah's personal diaries to find the location of his deceased lover Celeste, a powerful witch whose powers Sophie was desperate to use for her own good to complete the Harvest. It turns out Sophie dug up the grave for nothing, because she couldn't draw any powers from the bones. Hayley has been wracked with guilt because Elijah has been nothing but loving towards her. She finally told him what she did, and he is mostly just disappointed that she, knowing he's a man of his word, broke a promise he made long ago to keep Celeste's remains where they would never be disturbed. It's interesting to note that Elijah said in his thousand years of life, he's only found love twice and he's honored? his loves both times. Okay, so Celeste was his first love, but is he implying that he's in love with Hayley already, or could he possibly mean Katherine Pierce? Viewers new to this Vampire Diaries world who've only just been watching The Originals have no idea the history Elijah has had with dear old Katherine. I'm curious to see if any or all of the Original siblings make an appearance on the 100th Vampire Diaries episode this week.
Elijah may soon be thankful that Hayley went behind his back to tell Sophie where Celeste was buried. Because Sophie couldn't access any power in the bones, they were clearly probably just an innocent human's bones buried in her place. As we saw in the shocking final scene of the night, Celeste is alive and active in the French Quarter. Why she has a new body to disguise herself as Sabine is probably the least of our worries as she looks poised to be the next threat to the city.
[Photo via Frederick M. Brown/Stringer]