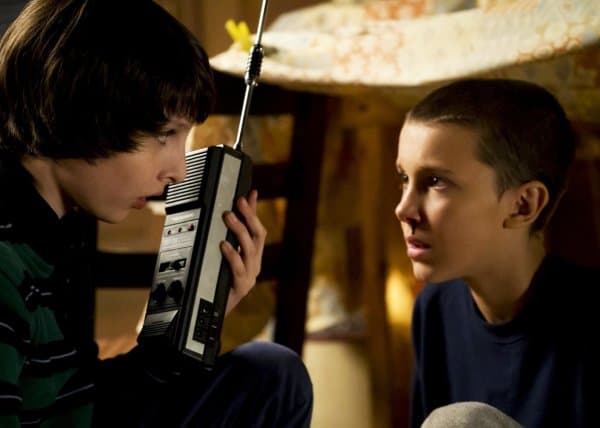 It's very easy to get tired of a show these days since in some cases the producers and the directors tend to keep shoving the characters and the plot down the throats of the audience in order to make sure that they don't forget just why they happen to love the show so much. The problem with that is the fact that it will eventually cause the audience to grow tired with the show altogether and not care about the characters or the plot at all. It will have become another attention-grabbing program that has more flash than substance since it wants so badly to keep the viewers it has. That's a show that doesn't plan for the long-term and can't see beyond the current season to when a stopping point might inevitably need to be created. Actor David Harbour seems to think that Stranger Things could be wrapped up in about five seasons.
After watching the first two seasons I can definitely agree with him. The creators of the show seem intent on stopping the program after four seasons, but maybe it's possible that they could be convinced to stretch it just a little longer into a fifth and final season. There are a number of reasons why this could be beneficial, and why it would be desired.
For one, a lot of people want to see the kids grow up. They've become so used to and fond of the kids that they want to see what happens. They want to know if Nancy and Jonathan are going to stay together, whether or not Max and Lucas will become an item, and if Dustin will ever find anyone. People are actually emotionally invested in these characters. If you don't believe that take a look at how people reacted when Barb was taken out. At least poor Barb finally got some closure in season 2, false as it was.
Second, we all want to know what's going to happen with Eleven, who is now known as Jane Hopper. If what the flashback of the doctor said was true there's something wrong deep inside of her that can't be fixed. In his words it will kill her eventually, but there's no way to know if he was telling the truth or if Jane will somehow survive to adulthood. She's been through so much already that a lot of people want to know that she's going to be able to have a happy ending of some sort. Then of course there's the matter of her 'sister' that's still out there wreaking her own brand of havoc. A lot of fans want to know what's going to happen to Jane from this point on, and if she's going to have to go up against the mind flayer again.
Speaking of that walking monstrosity, we know at this point that it's still around, hovering over the Upside Down's equivalent of earth, waiting for its moment to strike again. Is it able to create a gate? Will it find a way between the dimensions again? It seems to be nothing less than patient, and let's not forget that a lot of its dog-like servants were left on the earth side of the portal, so there's not a lot stopping the military from experimenting on the things and possibly, thanks to movie magic, finding a link between earth and the Upside Down.
I agree with Harbour, there's enough material to go for a season five and to make interesting enough to keep people's attention.