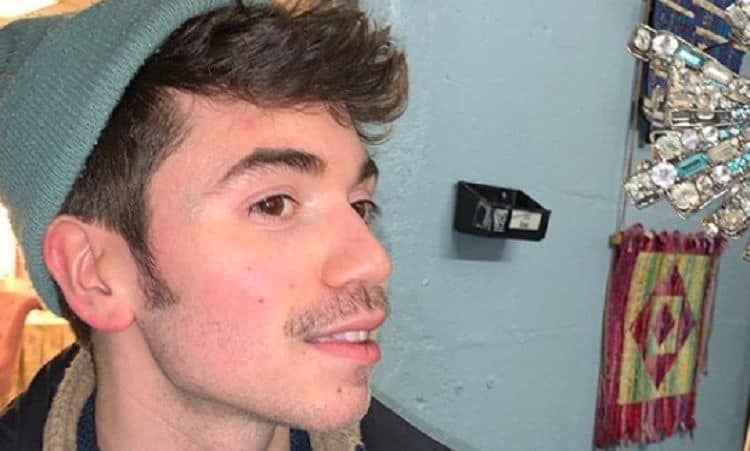 Noah Galvin began his acting career less than a decade ago, but it seems like he's been in the business much longer than that. His strong screen presence mirrors that of veterans and his acting chops are undeniable. Since making his acting debut in 2013, Noah has been cast in nearly a dozen roles. He is best-known for his work on shows like Co-Ed and on movies like Booksmart. With the best years of his career still ahead of him, I have a feeling we're going to see a lot of great things form Noah in the future. Continue reading for 10 things you didn't know about Noah Galvin.
1. He Has A Boyfriend
Recently, Noah confirmed that he and fellow actor, Ben Platt, are dating. Prior to their relationship, the two already had a very interesting connection. Both Platt and Galvin have played the starring role in the Broadway play, Dear Evan Hansen.
2. He Was Raised Jewish And Catholic
Noah was raised in Westchester County, New York with his loving parents. His father is Catholic and his mother is Jewish. Noah was brought up in both faiths. He was confirmed in the Catholic church and he also had a Bar Mitzvah.
3. He Came Out When He Was 14
Coming out of the closet isn't an easy thing to do, but somehow Noah found the courage to do it when he was just 14-years-old. However, his coming out story was a little different than most. He told Vulture, that his mother asked him "over a series of a few months, "Are you gay? Do you think you're gay?" I was like 13. The next year she would ask me, like, every few months if I was gay. Finally I was like, yeah. She jumped up and down and was like, best friends forever! And I was like, oh fuck, what have I done? [Laughs.]"
4. He Used To Work For The Circus
Noah has had a lot of cool experiences in his life, and one of them was the chance to work for Cirque Du Soleil when he was 13. He spent a year and a half working as a singer with Cirque Du Soleil while completing his school work on the road.
5. He Directed A Music Video
Acting is Noah's top priority, but he also wants to explore other ways to express his creativity. In 2018, he flexed his director muscle by directing a music video for the song "Ride" by Yoke Lore. Since it's release, the video has racked up more than 91,000 views.
6. He Feels The Most At Home On Stage
Throughout his career, Noah has gotten the chance to act on the big screen, the small screen , and the stage. Out of all three, he says that theater is where he feels the most at home. Ideally, he'd like to make a lot of money from his on screen work so that he can take a break from being on camera and spend time doing plays in New York.
7. He Wants To "Do It All"
When it comes to future goals for his career, Noah says that he hopes he gets the chance to do it all. He told Variety, "I want to do it all. I want variety and longevity. …I want to do everything and I can do everything. I'm a very capable, competent actor and I would like to do it all."
8. He's Narrated Audio Books
Audio books have become increasingly popular in recent years. Lots of people would much rather listen to a book on their cell phone than read. Noah has narrated several books on the popular platform, Audible. Some of the books he's narrated include The Perks of Being a Wallflower.
9. He's A Fan Of RuPaul's Drag Race
Noah Galvin is a big fan of the popular show, RuPaul's Drag Race. In 2017, he got the opportunity of a lifetime when he appeared on the show as a guest judge. Recently, Noah's boyfriend, Ben, surprised him with a birthday video that included all of Noah's favorite drag queens from the show.
10. He Once Had A Teenage Guardian
Once Noah realized he wanted to act, he knew he had to take advantage of every opportunity that game his way. At just 10-years-old, Noah went out on tour to perform in Les Mirables. His hectic schedule became an issue because both of his parents were working full-time. The family decided to hire a 19-year-old guardian to accompany Noah on the road.