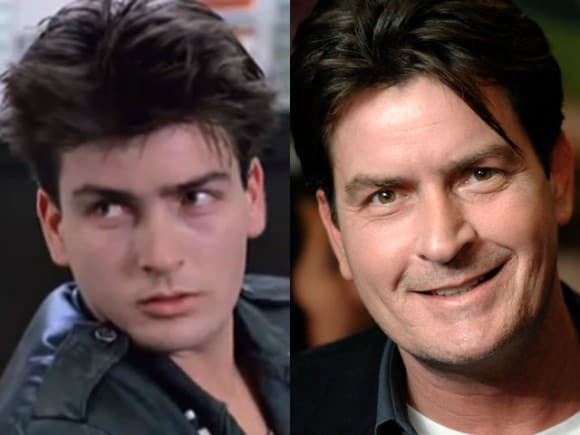 Twitter, Google+, Facebook, Instagram, all of these are designed to showcase an actor in various stages of their day and existence to make them more marketable in some way so that people will believe that they are still worth watching. There are of course many other reasons why social media is so prevalent with actors and other celebrities but it is getting noticed that is the main goal. For most part a lot of them do get a lot of notice. They are celebrities after all and are used to being in the spotlight and seeking it out when it eludes them. But in some cases it might be time for some celebrities to just give it a rest. This could be because their popularity is waning or because people have just gotten tired of hearing about them.
Here are a few celebrities that need to refrain from social media for a little while.
5. Megan Fox
Right now the most exciting things about Megan Fox on any social media have more to do with her lack of acting skills, her gorgeous profile, and her inability to work with certain directors. There's more reason to slam her unfortunately than there is to pay any serious attention. And when a celebrity is placed on a "questionable hygiene" list on social media it tends to be bad for their reputation.
4. Jimmy Kimmel
He's still relevant as a celebrity, but when was the last time you really heard people talking about him? If he'd stayed with The Man Show it's likely he would be limited to fart jokes and man-o-ventions that made absolutely no sense, but he would still be a known commodity. As it is he's a known face, but his popularity tends to rise and fall with each show.
3. Jimmy Fallon
He's the funny guy that's not always that funny but that's why he's funny. Catch all that? He's popular enough but has a weird sense of humor that some people get and some people don't. If he really managed his own social media accounts it might be a little more interesting for the fans, but a lot of celebrities have people that do this for them and that kind of kills the magic of it all.
2. Charlie Sheen
Let's face facts with Charlie, he hasn't been relevant since Two and A Half Men and his subsequent tirade when he left the show. Even his Comedy Central Roast was kind of awkward and flat. He hasn't been much of a name aside from his several controversial behaviors for a very long time. There's huge possibility for him to get back into the swing of things, but his time on social media should probably be put on hiatus before he really considers letting people know how he feels again.
1. Neil Patrick Harris
A Series of Unfortunate Events is his biggest deal right now and for all intents and purposes it's going well. But in all honesty Harris hasn't been the megastar he was as a child, ever. He's always been a notable name and will remain so, but as young Doogie Howser he was solid gold. Keep in mind that was before social media got going, when tweeting was still something a bird did and a tablet was a yellow legal pad. As of now though social media is not really his friend, but it's not his enemy. It might pay to stay away for the time being just to make certain that people will really miss him and ask where he went.
A lot of celebrities that use social media tend to do so at their own risk. Or rather, their people do so at their risk. Maybe it's time to downsize those entourages and manage their own accounts for a while.