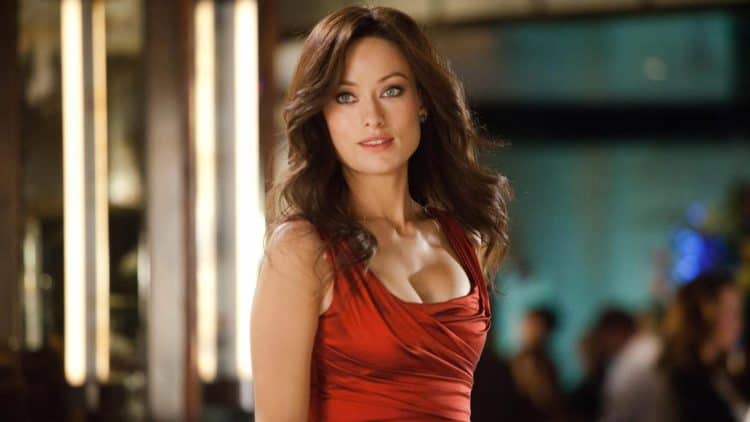 Olivia Wilde has done a lot in her career thus far and it would seem that she's accomplished enough to be known as a rather elegant and still very fiery individual with the kind of attitude that can make her appear docile or hard as nails depending on her role. But what if she was to be turned into superhero on screen? Who would she be best as? It almost seems that she'd be better as someone that gets by without the insane skill set that some of the female superheroes have, but then again she's also shown that she can be quite flexible as well as alluring when it comes to her looks and the things she can do. In this way it seems safe to state that she would have the kind of sex appeal and the acting skills to pull off a lot of different roles that still haven't been represented in the MCU in a big way, and she could even come into the DCEU and possibly try to revive it just a bit.
Here are a few heroes she might be well-suited to play.
5. Mystique
Okay so Mystique hasn't always been a hero and she has been represented very well by Jennifer Lawrence. But given that Fox is now owned by Disney and we could be seeing a lot more of the X-Men and those that are connected to them it seems fair to say that a shake-up in the lineup could be on the way. That being said it might not be something that she'd want to do since the body work for the character takes a while and isn't completely comfortable as Zach Johnson of US Magazine reported, but it does seem like a part that she might be able to play quite well since she does seem to have the personality that's well-suited to it.
4. Black Cat
Black Cat is more of a lesser-known character in Spider-Man but given that the MCU is pursuing Tom Holland's version of the wallcrawler for a while it would seem that she might be able to make an appearance. It might take some work though since Black Cat was kind of seductive in the comics and watching Olivia try to be flirtatious with Tom might be a bit edgy despite the fact that they're both legal adults. That being said she does have the right build and if she could be persuaded to dye her hair solid white it would work like a charm. It'd be great to see more of Spider-Man's characters come out into the open.
3. Silver Sable
This is another character that's had something to do with Spider-Man but has also been seen to dabble in a lot of other comics since she came on the scene. She's an undeniable badass that is nothing less than one of the toughest women in the MCU, who doesn't have superpowers. It's kind of a shame that the movies haven't brought her in yet since she is that rough and tough. Hopefully though as the next phase comes along we'll see more and more heroes emerge and will finally get to see some of those that have been overshadowed by the others for so long now.
2. Jane Foster/Thor
If you've seen Avengers: Endgame then you know that Thor has already given his hammer to Valkyrie, but perhaps it's time for Jane Foster to re-enter the MCU and take her rightful place as the new Thor since it would appear that Chris Hemsworth is going to be making his exit eventually. It would be fun to see this character hit the screen and start moving into her own place in the MCU picture. This could also help launch a new trilogy when you really think about it since Jane would likely have to try and get used to her new powers and her new responsibilities. It's about time for something like this to happen.
1. Zatanna
Whether DC fans like it or not their brand is still faltering next to the MCU since the movies they've churned out, all but two, have been considered to be massive flops no matter how they did at the box office. It's true that a couple of them did very well, but the overall idea just seemed to fall flat for some reason. Maybe it's time the DCEU started expanding the number of characters it brings onto the screen in an attempt to finally get the fans on their side and bring some much-needed continuity to the brand. This could definitely help when it comes to tying everything together finally rather than making it feel so horribly disjointed.
No matter what part she played it would seem that Olivia Wilde would be a great addition to either universe, or perhaps to one that didn't involve either brand.