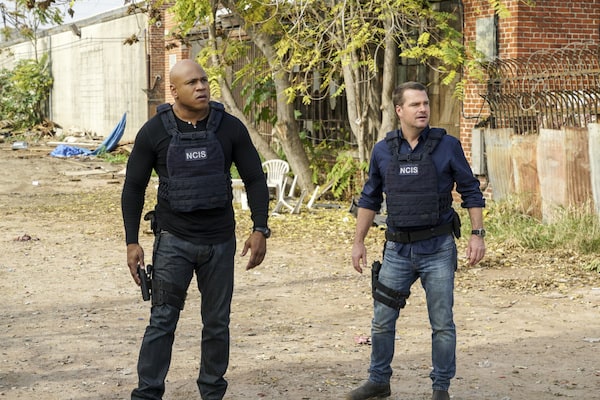 While NCIS: Los Angeles is still reeling from the death of one of their stars Miguel Ferrer, a new episode will be airing tonight. The episode is entitled "Under Siege" and it starts off with Hetty making a quote that sets the stage. She says, "The wolves are here for all of us." One of the biggest stories of the episode? It looks like Kensi is going to get kidnapped. In another intense seen we see Callen make a move towards his gun while talking to ATF Agent Morgan.
In another scene we see Eric get all giddy about grenades in the armory. According to Buddy TV:
The NCIS: Los Angeles team has learned that Heather was working for the CIA, but even though Granger is in the hospital and Sam, Callen and Deeks have all been arrested by different agencies (DEA, ATF and LAPD), the mole isn't done yet. In "Under Siege," Hetty goes rogue, leaving the team completely in the dark, and the mole kidnaps one of the agents.
Will Kensi get rescued? What can we find out about the mole? What other questions are being left unanswered? It looks like there's a lot going on tonight and we have a bunch of promo videos to show you as well.
Check out all three sneak peek videos below:
https://www.youtube.com/watch?v=BHANVpzgkl8
https://www.youtube.com/watch?v=FSHc0TnYnZw
Photo via CBS