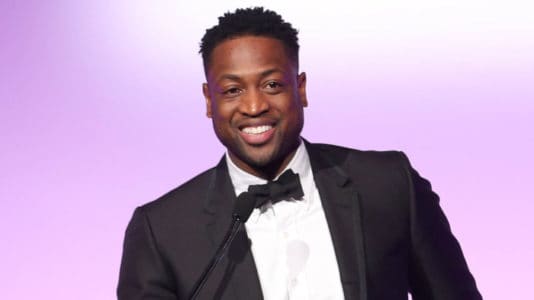 NBA star Dwayne Wade is now stepping into the Facebook scene with his own reality show. It seems like a number of athletes are starting to cash in on the reality shows, much like Lonzo Ball and his show Ball in the Family. Backcourt: Wade is the name of the show and it's set to air on Facebook in just a few days on the 20th of November. For all intents and purposes the show is going to depict the life of Dwayne Wade off the court so that his fans can see just what he does in his down time.
NBA stars and many other celebrities stand as a shining example of what it means to achieve your dreams, but the reality shows at this time seem to be an attempt to make sure that they have some source of income when their time is up. Dwayne Wade is still going strong into his 15th season but there's no telling when the game might be up or when he might finally just step away, and this could be something that people have decided they want to see, and could keep him financially secure. Of course given the average NBA contract it's a wonder why sound investments couldn't do the same.
You might have noticed just a tad of cynicism but the truth of it is that what the NBA stars do on the court is impressive, and the work they do for their communities off the court is just as impressive. What they do on their downtime however seems like it wouldn't be quite the same level of impressive as any of that. People will watch what they want to watch and there's no arguing with it, but for those that don't really wonder what goes on when the stars are off the court it's a good thing that they're not forced to watch shows like this. Besides the fact remains that reality TV, no matter what it's about or who it features, is hardly the type of reality that goes on when no one is watching.
The fact is that people are very different when there isn't a camera on them, as they know that people are watching and they either need to be on their best behavior or they need to make themselves so over the top that their ratings will go through the roof. People love controversy after all, and they also love to believe that their favorite celebrities and sports players are the good people that they're lauded as. Reality TV has a way of stripping this away at times and then allowing said celebrities to make excuses for why they acted the way they did.
It could be a great show, there's no way of telling just yet. For those that already have an interest in watching the program it could be something very special. For those that don't really care to see what life is like off the court, don't watch.
Photo by Soul Brother/WWD/REX/Shutterstock