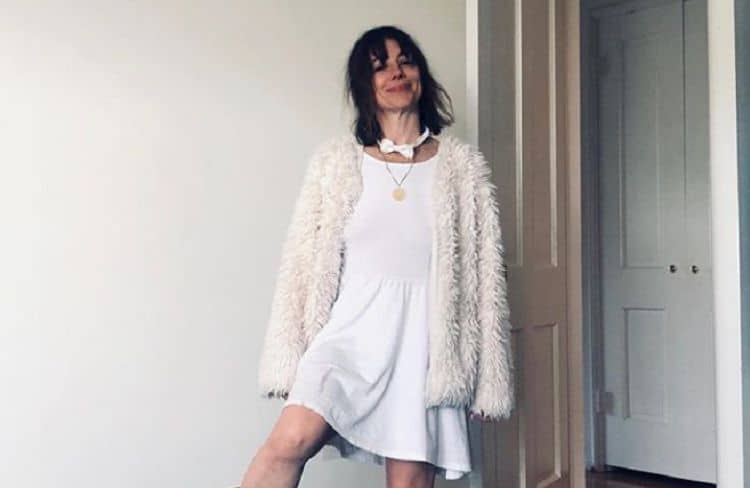 Natasha Leggero has been making people laugh for most of her life. The talented comedian began performing as a child in school plays and eventually worked her way up to stand-up comedy shows. Her comedic routines eventually earned her a TV career which now consists of dozens of on screen credits. Most recently, she was cast in the new CBS sitcom, Broke. On the show, she plays Elizabeth, a formerly wealthy woman who has to move in with her sister after losing everything. Although Natasha has already proven herself, this show could be her opportunity to be introduced to an even wider audience. Here are 10 things you didn't know about Natasha Leggero.
1. She Says Being a Woman Has Helped Her Career
Many women in comedy believe that being a female in the business has created some hurdles in their career. Natasha Leggero says her experience has been the opposite. During an interview with Flare, Leggagio said, "My experience is that being a woman helps me because it's a way to set myself apart and stand out. "
2. She Is Inspired By Her Younger Self
All good comedians need a bit of inspiration. While lots of comics are inspired by other successful people in in the business, Natasha Leggero's creative juices come from something a little more unique. She says that her 7th grade self is her muse. If you can remember what it's like to be in middle school, you know there's plenty of good joke material there.
3. Her Degree Has Helped Her Roast Celebrities
Natasha Leggero has a bachelor of arts in theater criticism from Hunter College in New York City. When she was in school, she probably never imagined that she'd be using her education to make fun of comedians on Comedy Central, but life has a funny way of unraveling. During an interview, Natasha said that her theater criticism studies are where her roasting skills started. So far, she has used her talents to roast celebrities like Kevin Hart and Justin Bieber.
4. She Thought Being Pregnant Sucked
Many people would consider pregnancy to be one of the most beautiful and meaningful times in a woman's life. That's not at all how Natasha Leggero felt. She said that being pregnant sucked and she couldn't wait for her baby to arrive. Natasha and her husband, Moshe Kasher, welcomed their daughter in 2018.
5. She Was An Obnoxious Kid
Natasha Leggero has no shame in telling the world that she was a very obnoxious child. She told Flare, "I was the person who would always get in trouble in class. I would often say things and people would laugh, and I was never really sure why. That's a little different than being the class clown, but I was definitely very obnoxious."
6. She's Dealt With Sexual Harassment
Fans don't get to see Natasha Leggero's serious side too often. During an appearance on Jimmy Kimmel Live, Natasha took a quit break from joking to address sexual harassment. She says that sexual harassment is something that every woman has had to deal with at some point in time, including herself.
7. She Worked In An Australian Brothel
Everyone has a story about a crazy job they had at the beginning of their career, but Natasha Leggero's might be the craziest. During her early days living in New York she worked as a phone operator for a brothel in Australia.
8. She Went To An Acting Conservatory
Natasha isn't just winging it when it comes to taking acting world. She actually has professional training as an actress and spent time studying at an acting conservatory. Unfortunately, though, she says most of what she learned wasn't very beneficial in helping her get jobs in the real world.
9. She Dated A Con Artist
Remember when I mentioned that Natasha worked for a brothel in Australia? Well, the reason she was in Australia in the first place was because she had fallen in love with an older man and left New York City to be with him. She was 21 at the time and her boyfriend was 43. Unfortunately, he turned out to be a con artist who lied about almost everything.
10. She Converted To Judaism
Natasha Leggero married former comedian, Moshe Kasher, in 2015. Natasha was raised Catholic but converted to Judaism after marrying Kasher. Leggero said she had to take a series of classic because she was able to convert. She joked about her conversion process on an episode of Conan.
Tell us what's wrong with this post? How could we improve it? :)
Let us improve this post!