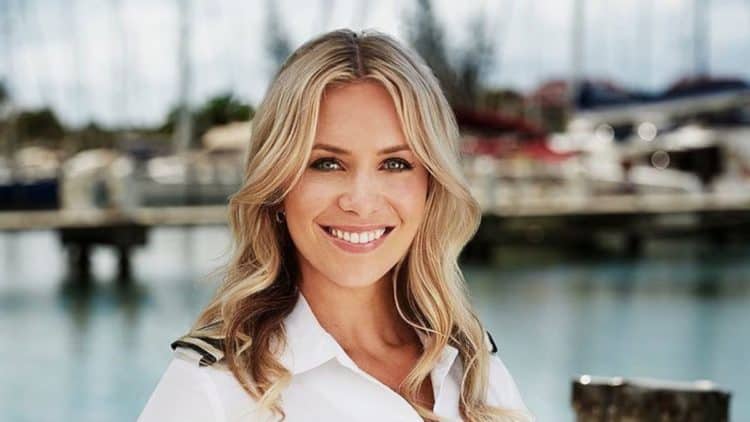 Every season of Below Deck always brings a few new faces, and Ashling Lorger is one of the newbies who people already can't get enough of. The young stewardess has been turning heads from the moment she stepped on to the boat. Thanks to her combination of good looks and a bright personality, it's clear that she's going to be getting a lot of attention. Only time will tell how things go for Ashling throughout the season, but so far she's off to a pretty strong start with the rest of the crew and the viewers at home. Hopefully, things will continue to go well because nobody wants to have a bad experience while stuck in the middle of the ocean. Continue reading for 10 things you didn't know about Ashling Lorger.
1. She Is From Australia
Spending the entire season on a yacht isn't the only thing that makes Below Deck different from a lot of other reality TV shows. Another element that makes the show unique is the fact that the cast members come from different parts of the world. Ashling was born and raised in Australia and she is very proud of her home country.
2. She Is Relatively New To Working On Yachts
Crew members on Below Deck come to the show with varying levels of experience. Ashling isn't exactly a rookie, but she's certainly not a vet either. She got into the yachting industry nearly four years ago and she quickly fell in love with the adventure and excitement.
3. She Is An Animal Lover
Due to her career Ashling doesn't spend a lot of time at home which makes having a full-time pet difficult, but that doesn't mean that she still can't express her love for animals. Ashling is definitely a dog person and she also likes getting the chance to see and interact with other animals on her travels.
4. She Sells Customized Videos On Cameo
Ashling may be new to Below Deck but she's already taking advantage of her time in the spotlight. She's created an account on Cameo which is a platform that allows people to buy personalized video shoutouts from their favorite celebrities/influencers. At the moment, Ashling is charging $45 for a video.
5. She Was A Hairdresser
She may be all about that yacht life now, but before she started working at sea, Ashling spent several years as a hair dresser and at one point she had her own business. Despite the fact that she loved doing hair, she eventually got to the point where she wanted to try something that would allow her to have more freedom.
6. She Loves To Stay Active
When you spend a good portion of the year at sea, it's an incentive to keep your body looking beach ready at all times. Ashling is someone who loves to keep herself active and she always finds a way to squeeze some exercise in. Whether it be yoga or going for a swim, you can bet that Ashling is going to get a workout in.
7. She Has Traveled All Over The World
Traveling has always been something Ashling loves, and she has been fortunate to travel far and travel frequently. Over the years she has gotten to visit lots of cool places all over the world. Some of the countries she's been to include Japan, Antigua, Panama, and Indonesia.
8. Below Deck Is Her First TV Experience
Ashling definitely has what it takes to become a reality TV star, but being cast on Below Deck is the first time she's actually gotten involved with the reality TV world. Since most cast members on Below Deck only stay on the show for one season, it'll be interesting to see if she decides to do other show in the future.
9. She Is A Private Person
Even though Ashling appears to be enjoying her time in the spotlight, she seems to be a relatively private person. She hasn't shared too much personal information and her social media activity is mostly focused on her travels and doesn't get too deep into any other areas of her life. Perhaps she will decide to open up more as the season goes on.
10. She Loves To Spread Positivity
Ashling's bubbly personality is one of the things that people are already starting to love about her. She likes to spread good vibes and kindness as much as she can. It's obvious that she's a glass half full kind of person and this mindset will come in handy during her time on My Seanna.