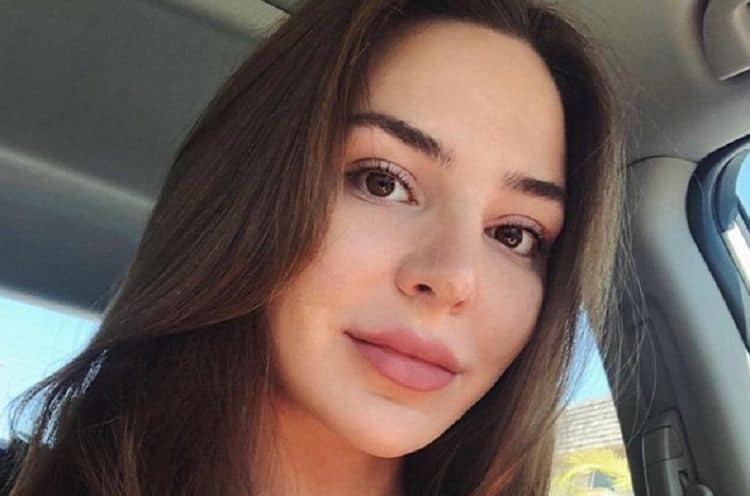 The 90 Day Fiance franchise has had lots of interesting personalities over the years, but Anfisa Nava is definitely one of the most memorable. Anfisa made her 90 Day debut in 2016 when she was dating Jorge Nava. She moved to the United States from Russia to take her relationship with Jorge to the next level, but it quickly became clear that they were doomed. Jorge's stint in prison but even more of a train on the couple's relationship, and before he was released it became clear that the two were not going to try to work things out. Even though her days on 90 Day are over, fans still can't get enough of Anfisa. Continue reading for 10 things you didn't know about Anfisa Nava.
1. She Doesn't Drink Alcohol
Drinking and smoking simply aren't Anfisa's thing. She never smokes and she only drinks on one occasion: New Year's Eve. Each year, she has a glass of champaign to honor the Russian tradition of writing a wish on a piece of paper, burning it, and drinking the ashes in a glass of champaign.
2. She's In A New Relationship
Anfisa's relationship with Jorge may be over, but that doesn't mean she's living the single life. In April of 2020, she revealed that she was dating someone else. Her new boyfriend, Leo Assaf, seems to be a good match for her and they appear to be a very happy couple.
3. She Hates Talking On The Phone
If there's one thing you probably learned about Anfisa during her time on 90 Day Fiance, it's that she isn't the most social person in the world. She actually admits that she's the most introverted person she knows and spending lots of time interacting with others leaves her feeling exhausted. In fact, she's so introverted that she says she hates talking on the phone. She hates it so much that she will only make appointments at places that have an online option so she can book a slot without having to speak to someone.
4. She's Had A Big Following On YouTube
Being on a reality TV show usually means that a large social media following is on its way. In addition to having a strong presence on Instagram, Anfisa has also built up a nice fanbase on YouTube. At the moment, she has 437,000 subscribers on YouTube, and over 15 million total views.
5. She's A Certified Fitness Trainer
When Anfisa and Jorge were together, it was clear that she was expecting a certain lifestyle that, unfortunately, Jorge wasn't able to give her. It also seemed like she wasn't interested in working. Since the couple has gone their separate ways, Anfisa has truly blossomed. She now holds a NASM-CPT certification means that she has studied fitness and nutrition.
6. She's A Brand Ambassador
Now that Anfisa has learned that she can't count on a man to help her secure the bag, she's figured out how to do it on her own. Since gaining popularity from the show, she has taken advantage of several business opportunities, one of which is being a social media influencer. She has over 700,000 followers on Instagram and has become a brand ambassador for SteelFit USA and Flex Fitness.
7. She Was A Belly Dancer
Anfisa started taking belly dancing classes when she was 12-years-old and continued to do so until she was a teenager. Dancing was more than just a hobby for her. She performed in various shows and even won a few prizes over the five years that she danced competitively.
8. She Doesn't Watch TV
Despite the fact that she was on a TV show, Anfisa says that she doesn't really watch TV. In fact, she doesn't even own a TV in the first place. She didn't go into detail about whether or not she's seen herself on the show. However, she does like to spend time reading.
9. She Graduated High School When She Was 16
For all of the people out there who questioned Anfisa's intelligence, it's time to think again. She took her education very seriously and graduated from high school when she was just 16-years-old. After high school, she spent a few months studying in Spain where she also took classes to learn Spanish.
10. She's A Cat Person
This one probably doesn't come as much of a surprise, but Anfisa is a cat person. She always wanted a cat growing up, but her grandmother wouldn't allow one in the house. Once she got her own place in the United States, she adopted a cat. She now refers to him as her support system.
Tell us what's wrong with this post? How could we improve it? :)
Let us improve this post!