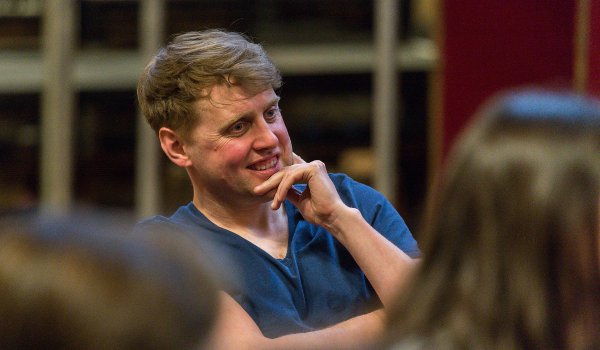 The summer season for television series and pilots is really starting to heat up. A lot of regulars are returning, much to the delight of their fans, and there are a number of new shows that are being introduced to fans for the first time. One such show is "Will" which is a production that presents Williams Shakespeare at an earlier point in his life. It offers an image of the great writer and poet that most people have probably not examined – his transcendence. The show's producers were very bold in its casting of the show. It seems that the casting director didn't place a great deal of emphasis on landing veteran actors. Much of the cast is relatively new to the entertainment world.
Jamie Beamish has been around a little bit longer than most. At age 40, Beamish as already appeared in a number of films. Following are some facts that you probably didn't know about Jamie Beamish – helping you to get caught up for the series.
1. He is Irish
There is often a lot made of the fact that there is a growing number of British actors and actresses invading the Hollywood ranks, but the truth is that there are actors from all over the globe matriculating the University of Stars known as Hollywood. Jamie Beamish was actually born in Waterford, Ireland in 1976 but he currently resides in the United States. He takes his Irish heritage seriously, as do most people from Ireland.
2. His Resume Spans Over a Decade
Relatively speaking, having a resume that spans slightly over a decades is not that impressive in Hollywood when you have actors and actresses that have careers that span over several decades or longer; however, when you examine the cast of "Will" there are not many of the key cast members who have long careers in Hollywood, so having work that can be dated all the way back to 2005 is actually saying a lot here. This is not that big of a deal when youth plays a major role in the theme of the story.
3. He is Extremely Balanced
You have television actors and actresses, and then you have film actors and actresses, but you also have those who have made their mark in both areas. Jamie has done a rather splendid job of balancing how he works in Hollywood. He has had appearances on several television-series over the years, including London Irish, Siege Overseer, and Shakespeare: The King Man. He has also appeared in in films like Pudsey the Dog and Love, Rosie.
4. He Has an Affinity to Shakespeare
A great deal of the work that Jamie has done in his professional and academic careers as far as acting goes connects him to William Shakespeare. When you examine his body of work, there is a disproportionate number of projects that have Shakespearean themes. It is obvious why the casting director thought he would be a good fit for "Will." It does not seem that Beamish is too concerned about being typecast as a Shakespearean actor.
5. He Loves the Stage
With such an affinity to William Shakespeare, is there any surprise that Jamie has an impressive stage resume. He has appeared on Broadway numerous times. One of the most notable roles came in the stage play, Stones in His Pocket, which Jamie performed in during 2011. Jamie is an actor who prides himself in having immense range and depth, and while he may not yet possess the notoriety, he definitely has the skills.