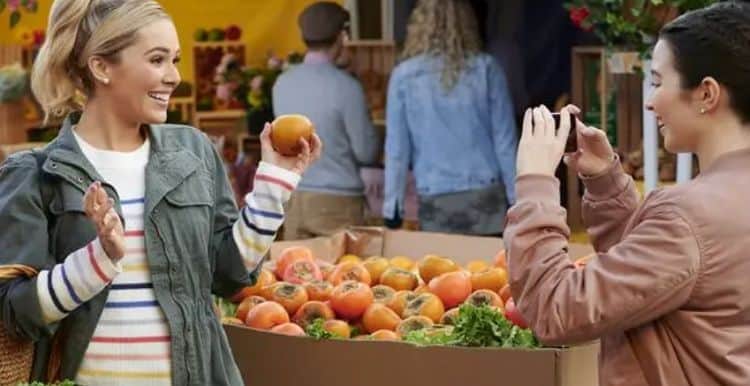 For more than 15 years, actress, Natalie Hall, has been entertaining viewers with her acting abilities. Although she hasn't had many starring roles, she always manages to leave a lasting impression on each project she works on. Hall is most well-known for her role Colby Chandler on the popular soap opera, All My Children which aired its final episode in 2013. In addition to her TV roles, Natalie also has experience working in film and theater. With a long list of great work behind her, Hall is hoping to keep the momentum going. Continue reading for 10 things you didn't know about Natalie Hall.
1. She Is A Descendent Of King Robert The Bruce Of Scotland
Natalie Hall has royal blood flowing through her veins as a direct descendent of King Robert the Bruce of Scotland who ruled from 1306 to 1329. King Robert was one of the most famous warriors of his generation and is well-known for leading the country in The First War of Scottish Independence.
2. She's Canadian
Although she has spent most of her adult life in the United States, Natalie Hall was born and raised in Vancouver, Canada. She ultimately decided to move to the United States to pursue a career in the entertainment industry.
3. She Has Some Very Specific Inspirations
Natalie Hall is heavily inspired by the talented actresses who came before her. When asked about her biggest influences, Natalie said, "I admire so many actors! I love Kate Winslet for her movie choices, Cate Blanchett to me is perfection, but the actress I truly admire is Jane Fonda. She has such strength on and off the camera and has such passion for her work and her charities."
4. She Started Dancing When She Was 3
Natalie can't remember the exact moment she decided she wanted to be an actress, but she does know that entertaining others has always been a part of her life. Her mother was a dancer who inspired Natalie to want to perform as well. Natalie began dancing when she was just 3-years-old when her mother enrolled her in ballet classes. She eventually began taking singing lessons as well. Natalie still enjoys singing and has performed at venues across New York City.
5. She Works With A Non-Profit Organization
One of Natalie Hall's biggest passions is working with a non-profit organization called KidWorks which is an after school program for children. According to Hall, "It's religious-based. It's teaching kids to love and honor each other. Otherwise, maybe they'd be getting into trouble. It's all ages, and these kids are absolutely amazing. We help them with their homework."
6. She Went To The Same High School As A Former Cast Mate
Natalie High School attended the same high school as fellow actress, Shay Mitchell. The two worked together on the popular series, Pretty Little Liars, where Hall had a recurring role during the show's second season. Since both women are about the same age, there's a good chance they attended the school at the same time.
7. She Has A Blind Dog
Animals lovers everywhere have a special place in their heart for pets who need a little bit of extra TLC. Natalie Hall is among them. She is the proud dog mom to a little yorkie named named Beau. In an interview, Natalie revealed that her dog is blind.
8. She Was Engaged To Brandon Barash
Soap opera fans everywhere were excited when Brandon Barash and Natalie Hall got engaged back in 2011. Barash was a star on General Hospital while Hall was working on All My Children. Unfortunately, the couple's relationship ended and they never made it down the aisle.
9. She Loves New York City
Natalie Hall knew that she wanted to relocate to New York City by the time she was 10 years old. She eventually got the chance to do just that. Natalie eventually moved to Los Angeles to film All My Children. Once her time on the show was over she decided to move back to New York City which she says is one of her favorite places.
10. She's Happily Married
As they say, when one door closes another one opens. Although Natalie's relationship with Brandon didn't work out, she found love again. She is happily married to Jack Robbins. Natalie's husband likes to stay out of the spotlight, but she revealed a bit about him during an interview and shared that he is a former marine who served in both Iraq and Afghanistan.