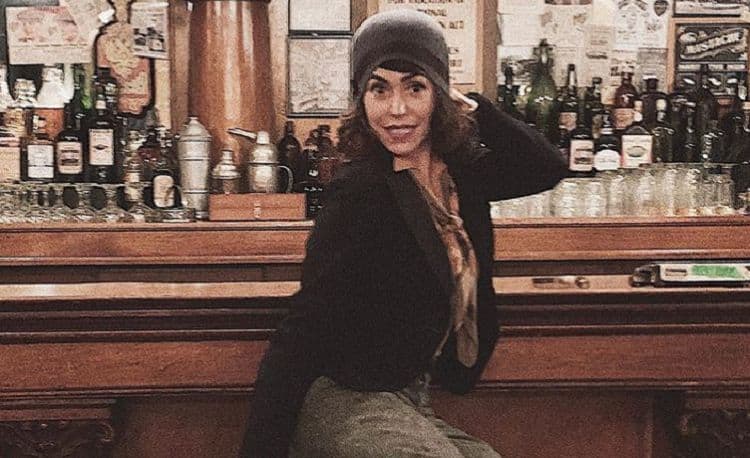 When it comes to gorgeous and fiery up-and-coming actresses, Natalia Cordova-Buckley is a name to remember. We've had our eye on her ever since she first appeared in the Marvel Universe. Her range and ability to draw you into her character's struggles impresses us tremendously, and we love watching her onscreen. Like all outstanding actresses, there's more to her than a pretty face. We've uncovered a few fun facts so you can get to know this incredible woman better.
1. Ballet Dancer
Natalia Cordova-Buckley is incredibly talented. Fans of the Marvel Cinematic Universe know her as a character from Agents of S.H.I.E.L.D. However, like many performers, she started in a different area of performance. Originally Natalia trained as a ballet dancer who trained under Fernando Alonso. Sadly she found it a bit too restrictive, so, luckily, she branched out into acting. Now she's better known as the incredibly dynamic Yo-Yo Rodriguez. Dance's loss is def
2. Eight Years
Here in the states, fans will mostly recognize Natalia from S.H.I.E.L.D or her role in Bates Motel, but the lovely actress has quite a few credits to her name. She voiced Frida Khalo in the adorable musical, action cartoon movie Coco. According to Networthpost.com, she's even better known in Mexico.
3. Millionaire
As of 2019, Natalia's net worth is listed at almost $2 Million. That's not too bad for a girl from Mexico City. Breaking into acting takes a lot of talent and presence, not to mention camera-ready looks. Fortunately, Natalia has all of that in spades. We're looking forward to seeing her in a whole lot more shows and movies in the future.
4. Outspoken
If you follow Natalia on Instagram, It's not hard to see that she's much more than a pretty face. Her passion and sense of justice come through clearly in her posts about the children trapped at the border. She isn't afraid to call out injustice where she sees it and use her fame to help push for vital action. She also works against sexual abuses and harassment. It turns out her heart is as big as her talent, and that's well worth mentioning.
5. Institutional Misogyny
As a woman, especially one who is drop-dead gorgeous, Natalia sees a whole lot of misogyny in what she does. Hollywood, and acting, in general, isn't what you might call empowering for women. Though it gets better as each year passes, there's a lot of fight left. After all, women are still only making 70% of what their male counterparts earn for the same jobs, and own less than 20% of the land. Natalia uses her position and influence to bring awareness to more than one type of injustice, which is incredibly admirable.
6. Bullying
Sadly, Natalia avoided acting for years even though it runs in the family. Though the actress never got to meet her grandfather Pancho Córdova, he was a well known American and Mexican Cinema actor. As a child, other kids picked on her, most notably about her voice. It's tragic how much rude and cruel children can change the course of a person's life. If she hadn't been held back by those early bullying experiences, we might be able to see her in even more superb films and TV shows now.
7. Married Life
Sorry fellas (and ladies) this stunning actress is thoroughly taken, In spite of their busy lives, Natalia and her husband Brian Buckley of the Brian Buckley Band have been married happily since 2011. The SInger and guitar player who captured Natalia's heart is known for his music, but his friends say his heart and open optimism are really what makes Brian great. Clearly, his wife feels the same way. It's always nice to see a happy couple instead of drama and infidelity. We wish them many joyous years together.
8. No Plans for Children
It's evident that Natalia loves and cares for children, but she has no plans to have any. Or at least not anytime soon. She has strong feelings about the idea that women get pushed and pigeonholed into motherhood. Unlike some women who see their life and marriage as a means to create children, Natalia is happy with her life as it is, and doesn't feel she needs to confirm just for conformity's sake. We can see why she wouldn't want to stop being fantastic just as she is. Everyone has a right to their own path, and Natalia isn't shy about hers.
9. Being First
It may not be the first thing people notice, but Natalia is blazing a trail for the young Latina women who come after her. As the first Latina superhero in the MCU, she's in new territory. Women of color have had a difficult time breaking into new roles. We're glad to see the Ladies getting better roles, and we can't see a better fit for the position of Yo-yo than Natalia.
10. Quiet in the Right Ways
While Natalia isn't the least bit shy about speaking her mind and openly sharing things she feels are important, what you won't hear (or see) about her also speaks volumes. She doesn't post a million scantily-clad selfies on her social media or talk endlessly about herself. Overall, she's actually a pretty private person.
Final Thoughts
No matter who you are, it's not hard to find something admirable and relatable about the beautiful Natalia Cordova-Buckley. We all love knowing more about our favorite stars, and when they turn out to be stellar, and delightful human beings outside their public careers, it's even better. Hollywood has plenty of scandals and enough lingerie selfies to satisfy a dozen generations. There's nothing wrong with that, but we could all use more heroes like Natalia to look up to.