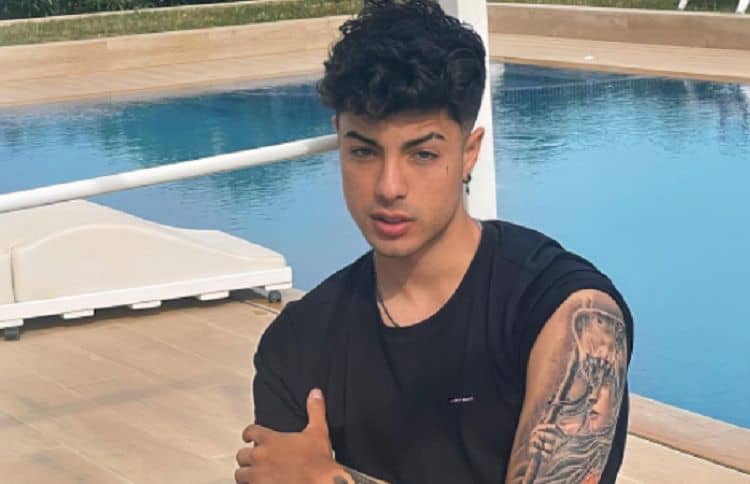 If the internet is consistent about one thing, it's producing young kids to become the newest and the best social media influencer in the world. When you sit back and think about it, you might wonder how anyone else can possibly focus on being an influencer when the market is already so saturated – overly so in many instances – and yet still be unique enough to have followers in the tens of millions range. Naim Darrechi is one of the young people who has been able to achieve just that thanks to his YouTube, Instagram, and TikTok pages. He's got millions of followers, and it seems the world cannot get enough of him. Who is he?
1. He's Exceptionally Young
Well, he might not be considered exceptionally young in the world of influencers. He is, after all, 19. He was born on February 28, 2002. He might not have grown up in a time when the internet was not in your pocket all the time, and that might be why he's famous so young. The world of social media and constant internet access is all he knows.
2. He is From Spain
Naim Darrechi was born and raised in Spain. He's from Mallorca, which is one of the loveliest places in the world. It is beautiful, and people come from all over the world to visit on an annual basis. He is truly one of those young people who can say that he lives where everyone else vacations.
3. He is Trying to Become a Singer
He might be famous on TikTok and YouTube and Instagram, but that is not his dream. Of course, it is a bit of almost every kids' dream to become a social media star, but Naim is using this fame as a stepping stone. He has a bigger dream. He'd like to be a singer, and he uses his current platforms to show off his talents and his ability to make music.
4. He Has Been on Social Media Since 2016
It's been five years. It's not a long time in the grand scheme of life, but it really does make you sit back and realize this kid got his start on the social media platform when he was all of 14. That's young, and it's almost to the point where you ask yourself as a parent if it's too young?
5. He is an Author
In addition to all that Naim is doing with his life, he is also an author. He doesn't stop at anything, does he? He authored a book titled, "Muy Personal," in 2019, and it's been successful for him. His fans love to pick it up and read it because they want to see if there is anything in the book they don't already know about their favorite young internet sensation.
6. He is a Kids Choice Winner
In 2020, he did something that many stars have been unable to do in their lives. He was nominated for a Nickelodeon Kid's Choice Award. He won. He was the official Favorite Spanish artist at the award show in 2020. That is a huge accomplishment for anyone, let alone a kid who was only 18 at the time.
7. He is Argentinian
Naim might be born and raised in Spain, but his family is not from Spain. In fact, they are from the South America region. His parents are Paola and Maximiliano. They are both from Argentina, so his heritage and his roots are from South America even though he is Spanish.
8. He Might Not Be the Best Role Model
If parents are checking on who their kids are following online, they might not be overly thrilled with this young man. He is a fan of throwing up his middle fingers in most of his online photos in the same way that many others use their peace signs and other hand gestures. It's not the most appropriate, and it's seemingly for no reason other than the fact that he's simply too young to realize it isn't cool.
9. He is a Dog Lover
Aside from his middle fingers, he also shares photos of some very sweet dogs. He appears to be a dog lover, which does redeem him in the eyes of some. Keep up the pup-sharing content. It's what the world wants.
10. Is He Single?
No one really knows. He did share an Instagram photo of himself holding hands with and very close to another social media star whose name is Mar Lucas Vilar on February 26, 2021. That's the only photo, and there is nothing since. However, if you take a look on her social media page, she does not share any photos of herself with a man other than Jordi Rodriguez Moreno, and their photos include them in bed together, she in her bra as they sit in front of a Christmas tree wishing the world a Merry Christmas, them together in intimate poses in their underpants while he says he loves her madly and he is glad they are inseparable, though none since the New Year. So, are they dating? We don't know. But it certainly looks like it.
Tell us what's wrong with this post? How could we improve it? :)
Let us improve this post!