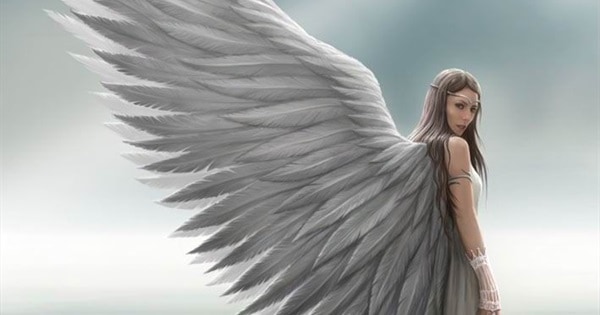 The idea of angels is something that has fascinated people for thousands of years. Are angels real? Can they walk the earth and blend in with human beings? These questions have been asked more times than any of us could ever count. As a result, angels have found themselves at the center of dozens of movies in Hollywood. From comedies to dramas, angels have proven to be versatile characters who can connect with people from all walks of life. Even if you don't believe that angels exist in real life, you've probably found yourself entertained by at least one angel movie over the years. Keep reading to see our list of the 10 best movies about angels.
10. Little Nicky
Starring Adam Sandler, Little Nicky is a comedy that shows the 'dark' side of what it's like to be an angel. The film centers around satan and his three sons who are in competition to decide who will become the next ruler of hell. However, one of Satan's sons, Nicky, finds his plans derailed when he meets a beautiful angel.
9. Down to Earth
Released in 2001, Down to Earth isn't your typical angel movie. In the film, Chris Rock plays a stand-up comedian named Lance who is unexpectedly killed after being hit by a truck. Lance believes that his death was an error, and he just so happens to be right. However, since everyone thinks he's dead he's unable to return to his regular body and is instead sent back to earth in the body of a wealthy businessman.
8. The Prophecy
Most people associate angels with positivity, but we've also heard stories about angels who come from the other end of the spectrum. The 1995 movie, The Prophecy focuses on this darker side in a story that revolves around angels who are at war with each other. Christopher Walken's portrayal of The Archangel Gabriel is both terrifying and intriguing. The movie ultimately ended up getting three sequels.
7. Field of Dreams
If you've ever chased a dream that no one believed in but you, then you can probably relate to the story being told in Field of Dreams. In the movie, Kevin Costner plays a farmer named Ray Kinsella who randomly begins hearing a voice in his head that says 'if you build it, they will come'. Ray decides to get to work building a baseball field on his property, and he doesn't care what anyone has to say about it. Not long after finishing the field, angels show up on the property and begin playing baseball.
6. The Preacher's Wife
Based on the 1947 movie The Bishop's Wife, The Preacher's Wife is a great Christmas movie that focuses on the importance of love, family, and faith. The film stars Courtney B. Vance as a preacher who prays for help from God after his family and his church fall on hard times. God answers his prayer by sending an angel to make things better.
5. What Dreams May Come
The 1998 movie What Dreams May Come features an all-star cast that includes Robin Williams and Cuba Gooding Jr. In the movie, Robin Williams plays a man named Chris who is killed in a car accident. Unable to stand the grief, Chris' wife decides to commit suicide in hopes of being reunited with him on the other side. However, because she died by suicide she is sent to hell, and Chris embarks on a journey to find her.
4. Michael
In 1996, John Travolta played Archangel Michael in the movie Michael and he reminded everyone why it's important never to judge a person based on how they look. In the film, Michael was a disheveled man who had several vices. As a result, no one believed him when he claimed to be an angel. Little did everyone know, however, Michael really did have a direction connection to the man upstairs.
3. Angels In The Outfield
If you grew up during the 90s and you're a baseball fan, chances are you've seen Angels in the Outfield at least once. In the movie, Joseph Gordon-Levitt plays a young boy named Roger who has been stuck in the foster care system. He is clinging on to a promise his father made him which was that the family would be reuinted if the Anaheim Angels made it to the world series. Unfortunately, this was highly unlikely since they were the worst team in the league. However, when Roger prays for his dad's promise to come true, angels hear him and come up with a plan to make sure the Angels win.
2. All Dogs Go to Heaven
On the surface, All Dogs Go to Heaven is a kids movie, but it's really something that can be enjoyed by people of all ages. The movie is about a dog angel named Charlie who was a human in a previous life. When he returns to earth, he forms a friendship with a young orphan and sets out to save her.
1. City of Angels
Released in 1998, City of Angels was a huge hit at the box office. The movie stars Nicholas Cage as an angel named Seth who falls in love with a woman on earth. His feelings become so strong for her that he is willing to give up his immortality so that he can be with her.
Tell us what's wrong with this post? How could we improve it? :)
Let us improve this post!