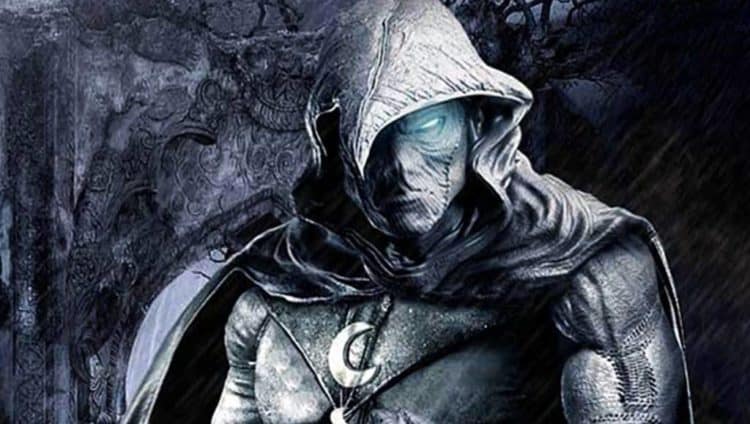 People have been waiting to see what they can expect this coming March, and so far it's about as crazy as what Marvel fans might have expected, but it appears to have turned the corner and kicked it up a few notches. The only thing about the upcoming Moon Knight series is that it looks as though things are leaning heavily into the supernatural and sinking deeper into the character of Marc Spector and his serious mental issues since this is a hero that has very distinct personalities that HE created. The comic book lore of Moon Knight has changed a bit over the years and he's been the type of hero that's more of a vigilante than most, but somehow he's also been one of the more popular characters over the years, though his popularity has often been a quiet thing when compared to many other heroes. It could be because MK is one of those that, kind of like the Punisher, don't hold back when it comes to how he deals with villains.
That's kind of obvious in the trailer when he's shown in costume beating down a villain that's already on the ground, but before that, it's easy to see that we're going to be thrust face-first into his psychosis in a way that will no doubt have many people talking about mental health issues and what it means to have a split personality. The fact that this character starts the series as someone that doesn't get any respect and is more or less an average individual that people take advantage of might be a little off-putting, especially since the origin of this character makes him sound far more impressive than what can be seen on the trailer. It would also appear that a supernatural nature is going to be pushed, or perhaps this will be something that the MCU will introduce as a part of Marc Spector's mental instability.
The fun thing is that Moon Knight hasn't always been a stable character, so it's likely that this series will focus heavily on that and keep the transition from his paranoia to his life as a crime-fighter an uncertain thing to start with, but something that will complete his character as time goes on. That's only a thought obviously, and whether it happens or not this series does look like something that will be worth watching when it comes down to it. There's been more speculation than fact given when it comes to this idea, and even the training videos that have shown Oscar Isaac channeling his inner badass haven't given much other than the feeling that Oscar has been working hard to take on this persona and make it work in a way that fans will gladly embrace. It's bound to happen that many people who have been waiting for this series to drop will be amazed and a bit confused since MK isn't the easiest character to like. He does take a bit of getting used to liking other characters, but at the same time, once a person comes to understand him, it's easier to like him.
What's also exciting to think about is that with MK coming to the MCU it's a big hope that we'll eventually see other characters such as the Punisher and Daredevil as well, and perhaps a few familiar villains since street-level heroes tend to share villains more than a few times. If that happens then great, if not then it's fair to think that fans will be wondering why not since there are a lot of different characters still to unveil and MK has been one of those that has been a big part of the action for a lot of years. In terms of hanging in with the more powerful villains and heroes, he's done his bit since his inception into the Marvel universe, but despite how hard he can push and his incredible stamina, MK is still a street-level hero that has a few qualities that set him above the rest. If that's not observed then a lot of fans are bound to notice and they'll likely voice their concerns and possible displeasure.
But going by the first trailer, it's fair to think that there are already plenty of people that have been watching the trailer front to back and analyzing every second to see what might shed a bit of light on the season to come, and what they might be able to predict. It's enough to say that it's about time to see MK in the MCU and easy to hope that more and more characters will continue to be rolled out to populate the MCU with as many familiar faces as possible. A lot of us are ready to see MK and watch how his story unfolds, but we're also hoping that his is one of those that will kick start others.