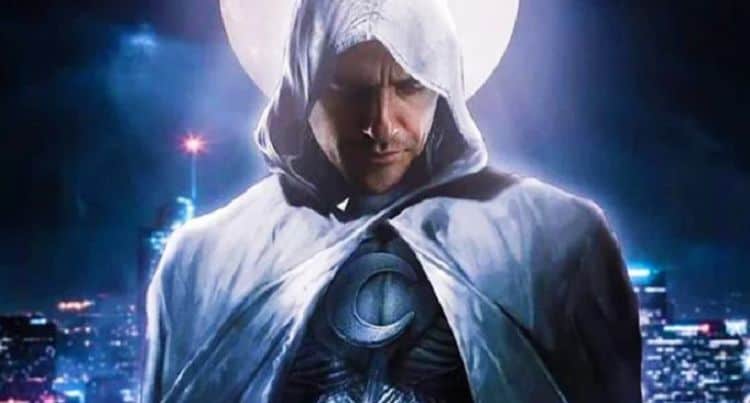 When you're thinking about Moon Knight it's best to think of him as a cross between Batman and the Punisher, with just as many, if not more, mental issues to deal with since his dissociative identity disorder is something that he actually brings on himself since upon gaining his role as the representative of Khonshu after the god saves his life, he creates three separate lives that give him a very serious mental issue that he carries with him at all times as he lives three separate lives that apparently don't know much about each other. But, the guy does know how to fight and he does have different fighting styles thanks to his different identities, which makes him kind of an oddball even for the MCU, but also one of the most deadly of the street-level heroes since he's absolutely vicious and doesn't always take the time to hear the villains out before dealing out the kind of damage that doesn't heal. For the longest time, it was wondered just who would take on the mantle of Marc Spector/Moon Knight, but Oscar Issac has shown in a recent training video just how hard he's working to take on the little-known vigilante's role as he executes several moves that will be seen on the upcoming Disney+ show. Bringing Moon Knight into the MCU is likely going to make people wonder when they'll see the Punisher and Daredevil as well, though if those heroes are even on the radar at this point it would be interesting to know.
One big issue with Marvel, much like DC, is that there are SO MANY characters to bring in that trying to do so too quickly would overwhelm the fans in a big way, but keeping them from appearing at all is only harming the MCU in a way since there are people that are actively trying to petition to bring some heroes back and to know when others will finally be included. As of now, there are plenty of shows coming to Disney+, and WandaVision and The Falcon and The Winter Soldier have made it clear that Phase Four is kicking off in a big way as it's going to be grounded when necessary and off in the ether whenever possible. In other words, the scope of the MCU is changing in a big way still, and while the last three phases went from street-level to the cosmic stage, Phase Four and above are going even further, but will still keep feet on the ground when necessary. Moon Knight is a street-level hero and while he's not nearly as powerful as many other heroes, he's been an effective vigilante that has made his own name in Marvel history, especially since he's one of those that doesn't play well with others and has had to stick to his own comic for many years. But the brutality he comes with makes it kind of hard for the guy to work with other heroes since some of them don't appreciate the fact that he has no trouble beating the living hell out of a perpetrator or even killing them if things come down to that.
View this post on Instagram
Watching Oscar Isaac during his training routines makes it clear that he's taking this pretty seriously and that he's going to look impressive as hell when it comes time to film the series. How effective the Moon Knight series will be though really depends on who they pit the hero against and how the story plays out since he's kind of a lesser-known hero and is someone that was typically known by those that picked up his comic because they happened to see it on the racks years ago. Over the years though his popularity has definitely risen and he's become a bit of a dark horse when it comes to the Marvel universe, but one that people are willing to bet on without hesitation since he's the type of hero that is, like a few others, going to pummel the living crap out of those he's after and not feel bad about it afterward. Moon Knight has taken part in a few events that have happened over the course of Marvel's long history, but he usually does stick to the street-level crime and comes across villains that aren't quite as powerful as those that the MCU has been putting up in the last few movies. There's no doubt that he could have held his own in Endgame quite easily, especially since alongside such heroes as Captain America, the Winter Soldier, Falcon, and several others he could easily take care of himself and help out. But given that he hadn't been brought in yet it wasn't bound to happen.
But after watching Oscar Isaac during his training routine it's fair to say that his inclusion can't come soon enough.