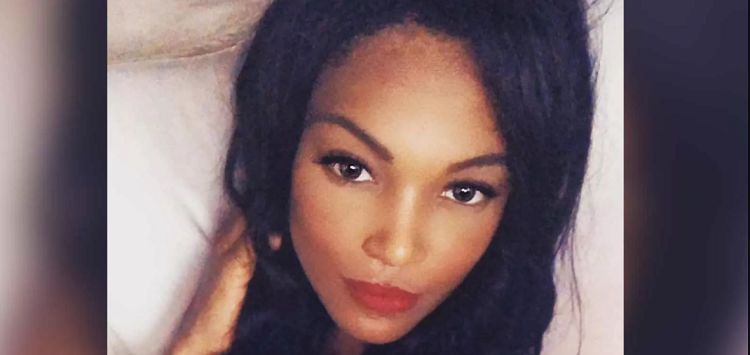 It's not easy to live the Hollywood life, and it's certainly not easy to grow up under the shadow of a great. You can only imagine the kind of scrutiny you'd have to endure if you were growing up as a child of a Hollywood star. That's the kind of life that actress Montana Fishburne had to live through. While she may only have a couple of credits under her name, Montana is quite a popular name in the media. It may not have been for the best reasons, but she's definitely been in the spotlight a couple of times. If you've ever wondered, here are 10 things you probably didn't know about Montana Fishburne.
1. She's Morpheus' daughter
That's actually one of her more popular nicknames. Montana's last name may sound familiar. That's right. There aren't a lot of popular Fishburnes in the industry. The one we know of, Laurence Fishburne, has starred in a number of great films. The nickname is from one of Laurence's best movie characters, Morpheus from The Matrix Trilogy. One look at Montana and there's no denying that she's Laurence's daughter. However, the comparisons might have to stop there.
2. She was in adult films
In an article published on Inquisitr.com a few years ago, Montana talks about how much pornography has negatively affected her life. In the article, Montana actually advised young women to stay away from the industry. She had just turned 18 when her video was released. The uproar it caused in the Fishburne family was heard across Hollywood. In fact, Montana herself said that Laurence never accepted what happened, and she was no longer welcome in the family. Essentially, nothing good came out of pornography for Montana.
3. She wanted to be like Kim K
The reason why Montana wanted to go into pornography was clear enough. She wanted what Kim Kardashian got after her sex tape came out. Many people believe that Kim K's leaked sex tape was what launched her career and ultimately set it up to what it is now. Montana wanted the same. She wanted the fame and the fortune, and she believed that her sex tape would do what Kim's leaked video did. Montana was absolutely disillusioned and immature about it all, and we all just hope it was a learned lesson for her.
4. She might be troubled mentally
2010 was the year when her sex tape was released. Those years must've been troubled times for the young girl because she had tons of opportunities ahead of her at the time. She was young, and she already had a foot in the Hollywood door. However, she might have had personal demons she was struggling with. This article states that Montana actually faked her own suicide in order to scare her father. Laurence hired a PI in order to see what Montana was up to, and faking her suicide was what Montana did just to tell her dad to back off.
5. She's got a sibling in Hollywood
Surprise, surprise! Montana has an older brother who's actually successful in Hollywood. Langston Fishburne was born just a few years ahead of Montana, and their Hollywood credits couldn't have been any more different from each other's. While Langton's career didn't exactly take off right away, his patience might have paid off. Acting takes a lot of work, and it's not going to pay off unless you put in the effort. If only Montana worked just a bit harder, we might've seen her do bigger and better things than her father.
6. She had been arrested for DUI
The troubles for this girl didn't stop with porn. According to this article from Dailymail.co.uk, Montana got arrested for DUI after rear-ending a Range Rover in Fort Lauderdale, Florida I-95. When she thought the highway patrol were too busy to look, Montana squatted and urinated on the highway shoulder.
7. She might have tried stripping too
In 2014, there were rumors that Montana quit porn altogether. However, it wasn't to pursue a better venture. Montana had been seen stripping in a Houston strip bar, and she was caught on video. The video popped up somewhere online, and it became possible that Montana might have been stripping at the time for a living. After her tape was released in 2010, Montana swore that she would go back to school to get an education. We're not sure if that actually happened; but before her DUI arrest in Florida, Montana somehow managed to not end up in the front pages.
8. She's had other arrests
Here's more evidence of Montana's troubled life. Apparently, she's had other arrests as well. ABC News reported back in 2010 that Montana got arrested for beating up her boyfriend's ex at the time. Montana allegedly broke into the house and beat her victim up. The charges also included assault with a deadly weapon and trespassing. Montana originally pleaded not guilty to all those charges but ended up pleading no contest in the end.
9. She went to rehab
Montana was sentenced to 180 days in rehab after her assault arrest. That sentence was actually a lot lighter than what the prosecutor wanted for Montana, which was jail time. We're not sure if jail time would've served Montana better or not; but given her arrest in 2017, we could probably assume that she didn't learn her lesson during that time.
10. She ended up doing more rehab–for a hefty price
After her DUI stint, Montana reportedly checked into a rehab in Huntington Beach. Apparently, this rehab was no stranger to seeing celebs. Some of its previous clients included stars such as Courtney Love and Robert Downey Jr. While Montana had never been in the same caliber as those two names, she still paid the same. The treatment center cost Montana $30,000 for the duration of her stay. Whether it worked or not is something yet to be seen. We haven't heard much about Montana since that last arrest, so the treatment might have worked. We're still hopeful that it did.