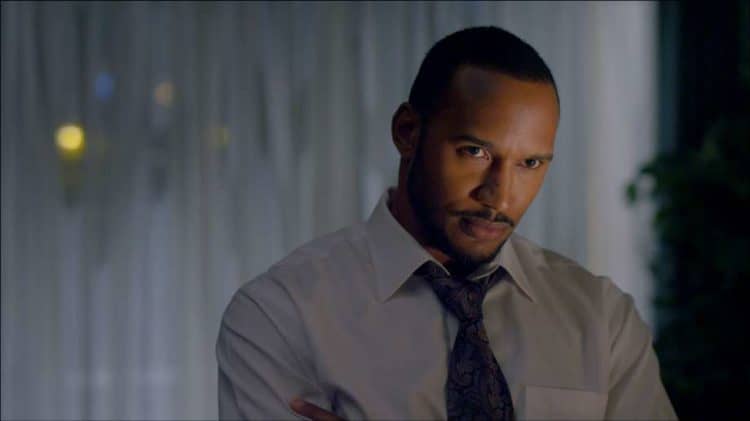 The fandom associated with the Agents of S.H.I.E.L.D. is reaching mammoth proportions and there are no signs of this momentum slowing any time in the near future. The resurgence of Marvel-based content hitting the big screen has opened the floodgates of television programming and the Networks are not passing on the opportunity to capitalize on it. One of the stars that are definitely benefitted from the resurgence in Henry Simmons, who plays Alphonso "Mack" Mackenzie on the series. While Henry has had some access to the big screen, primarily through work done with Tyler Perry, his role on Agents of S.H.I.E.L.D. has placed him in a prime position to graduate into the A-list category. W
While you may be a huge fan of his character on the show, you probably don't know much about the actor, so here are five facts to get you started.
1. He Has Been Around a Lot Longer Than His Youthful Looks Would Suggest
While most of you probably were either too young or not even born yet, he had a role as Starnes in the movie Above the Rim with Tupac Shakur, Duane Martin, Leon, Marlon Wayans and Tonya Pinkins. While his role in the movie was not as significant as the roles he plays now, it was the beginning of what has been a long and successful career. His role in Agents of S.H.I.E.L.D. may be the one that graduates him to the upper echelon of Hollywood actors.
2. He Has Done Well in Television as Well
Who does not remember the run of NYPD Blue from 2000-2005? Well, Henry played the role of Baldwin Jones on that show during those years. He has the ability to take on a role and make it his own, possessing that unique ability to get audiences to connect with him and believe in his character. In a movie, you only have to convince an audience of the authenticity of your character once over the course of 90 minutes or so. In a television series, you have to do it consistently over the course of a season in one-hour increments, and Henry has proven that he has mastered that.
3. His Father Was an IRS Office
When it comes to the discipline that Henry exudes in his work ethic, there is very little question where he acquired it. His father was an IRS revenue agent and a stickler for compliance and discipline, which was passed on to Henry and his siblings. Henry has been able to take that focus on discipline and compliance and parlay it into a work ethic that ensures that he is always prepared to step in front of the character and take on any role that he has been given. He is a consummate professional, which is one reason why he has had consistent work.
4. He Has a Twin Sister
If growing up with strict parents that demanding a lot out of him was not enough, Henry also had to share the spotlight with his twin sister, Heather. There is nothing like having a twin on your heels competing for time and attention to keep you focused and alert. The truth is that Henry absolutely adores his sister, revealing that the two of them are extremely close. And, as you can imagine, his siblings, especially Heather, are immensely proud of what Henry has been able to do in his work as an actor.
5. He Can Hoop
I know, the moment any sees a person over 6'3″ (Henry is 6'4″), the natural assumption is that the person can play basketball, which is actually not the case, more times than it is. However, in the case of Henry Simmons, he can definitely hoop. In fact, he used his basketball skills to pay for his path of higher learning, earning a Basketball scholarship to Franklin Pierce University. He did not waste that opportunity — earning a degree in business — thank God that he has not had to use it.
Save
Tell us what's wrong with this post? How could we improve it? :)
Let us improve this post!