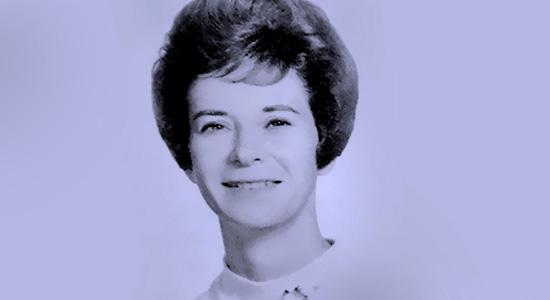 The world was shaken earlier this month on receiving the news that Star Trek writer DC Fontana had passed on. Any Star Trek fan is aware of who DC Fontana is as she wrote several episodes for the show alongside Gene Roddenberry. She was also responsible for additions such as Vulcan culture. DC Fontana died at the age of 80 after battling with a short illness which was confirmed to be cancer and has left behind her husband Dennis Skotak. She will be remembered fondly for her work in films such as Six Million Dollar Man, Logan's Run and the most famous of her work the Star Trek franchise.
About DC Fontana
The Star Trek writer was born in 1939 in Sussex New Jersey as Dorothy Catherine Fontana. She attended Passaic Valley Regional High School and later on graduated from Farleigh Dickinson University with an Associate degree. She graduated with an Executive Secretarial Major from the university. After she graduated she moved to New York and found a job working as a junior secretary at the Screen Gems for the president of the studio. After his death due to a heart attack, she moved to Los Angeles where she started working for Samuel A Peeples as a secretary.
DC Fontana had always had a knack for writing and had always written horror stories that involved her friends but she was 21 when she first made a sale for a story. She pitched the story to her boss, Samuel A Peeples. She sold a total of 6 story ideas during the period in which she worked for him. Peeples eventually moved to another company but DC Fontana remained and it was then that she applied for a secretarial job for producer of The Lieutenant, which was written by Gene Roddenberry. Del Riesman. It was at this time that Fontana started using her initials DC instead of her full name to avoid sexism which was a rampant thing from the executives at the time.
Her time on Star Trek
The Lieutenant only ran for one season on NBC and got canceled. The writer of the show Gene Roddenberry started working on Star Trek. Star Trek was purely science fiction and this opened up Fontana's eyes to a new genre altogether which she hadn't been into before. Seeing as she had been on the show from its development stage, Gene Roddenberry asked her to write a teleplay on an idea which he had for an episode. She worked on the script but let Roddenberry take credit for the work. The story editor Steve Carabatsos was well on his way out mid-season and it seemed like the second editor John D. F Black also had his eyes on the door. So Fontana was tasked with rewriting some episodes of the franchise. Her work proved to be satisfactory and she became the franchise's new story editor. She worked on Star Trek until 1967 and left before its third season.
She, however, continued to write for the film on a freelance basis and some of the episodes which she wrote got credited under the name Michael Richards which was her pseudonym. She was also credited for creating the Vulcan culture and most actors and producers felt that she could write female characters who were not only believable but also were fully developed. Writing freelance meant that Fontana could pursue other interests and write other scripts for other various series. Roddenberry requested her to join the team when they began working on Star Trek: Next Generation. She wanted to be the associate producer but got offered the story writer position.
This put writer Robert Lewin in an awkward position since he couldn't ask her to perform certain tasks due to her membership on the Writers Guild Association. She eventually got the position. This, however, would eventually be the fight that would cause a strain on Fontana's relationship with Roddenberry and she ended up leaving during the show's first season. She even put in a claim later on with the Writers Guild Association, stating that she had worked on the series as the story editor and didn't get paid for it. The issue was settled with Paramount Television amicably.
Other works
Immediately after the original Star Trek came to an end, DC Fontana worked on various 70's series such as Six Million Dollar Man, San Francisco, Bonanza, Logan's Run, Kung Fu, and The Waltons and Dallas just to name a few. She was the main story editor for the Fantastic Journey which got canceled shortly leading her to secure a spot writing in Logan's Run. According to Wikipedia, the most dissatisfying experience Fontana had ever had was when she was brought in to write for Battlestar Galactica where the revisions made to the script weren't fulfilling for her. She ended up using a pseudonym which resulted in a refusal of science fiction writers to work on the show due to the story having spread around.
She was an active member of the Writers Guild Association and was feted with the Morgan Cox honorary awards for her service to the guild twice, in 1997 and in 2002. She was inducted twice into the American Screenwriters Association hall of fame in 1997 and 2002. According to Daily Mail, Star Trek: New Voyages in 2006 was her official last writing credit where she wrote an episode. She operated Cardwell Productions since 1997. She retired from writing and has been working as a lecturer in the American Film Institute's Screenwriting Department.
Conclusion
DC Fontana was a trailblazer of sorts for female writers, especially in science fiction. She will fondly be remembered for her works in the beloved franchise and her impact on the Writers Guild. She could bring to life any character she penned down. Some might refer to her as the heart of the original Star Trek while others may refer to her as the pioneer of the Star Trek franchise. Either way, DC Fontana made her influence on science fiction and screenwriting. It is almost impossible to think of sci-fi writing and not think about DC Fontana. She might be gone but her legacy still lives on. May the legend rest in peace.
Tell us what's wrong with this post? How could we improve it? :)
Let us improve this post!