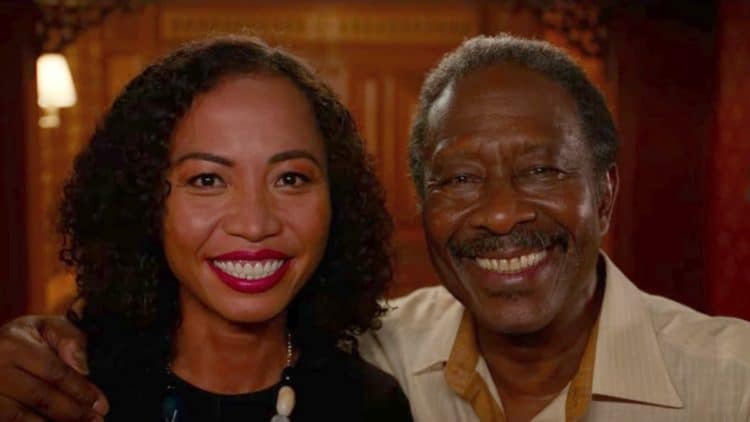 Recently, a movie was released called Da Five Bloods. It came out this year and with everything else that's been going on, it managed to slip largely under the radar, although it is now trending as the number one movie on Netflix in the US. It received rave reviews and one of the actors in the film, a largely unknown individual named Sandy Huong Pham, received stunning reviews of her own. In fact, those who have been lucky enough to see the film want to know more about her. Below are 10 things you may want to know.
1. She's an actor that gets solid reviews
As previously mentioned, she is a relative newcomer but she basically blew the audience away in this film. She wasn't the star of the movie. As a matter of fact, you'll find her name several places down on the casting list. Nevertheless, she made the most of the material that she was given and she did such a stunning job that many have said she is at least in part responsible for the film's 92% fresh rating on Rotten Tomatoes.
2. She stayed true to her roots
She was born in Ho Chi Minh City, in Vietnam, in 1980. While many individuals that were born in that area couldn't wait to find a way out, she has chosen to embrace her roots. As a matter of fact, she loves the place so much that she still resides there and travels back and forth between there and other locations related to her work.
3. She knows what it's like to struggle
Remember, she grew up in Vietnam after the war. She knows what it's like not to have even the most basic needs met. Growing up with two siblings, she also learned how to share. Her father was in the military and her mother would work as many jobs as necessary in order to make sure that the children were taken care of. This is a lesson that she learned well and one that she has carried with her throughout her life. As a result, she's never forgotten where she came from and she makes every effort to pull others up along with her as she goes.
4. She's been acting for about 10 years
This might seem confusing to you if you remember the introductory paragraph stating that she was a relative newcomer. It's worth noting that in Hollywood, it isn't at all uncommon to work in the business for at least 10 years and still be a relative unknown, as they say. It takes a long time to get that first big break and sometimes, those types of brakes never come. As a matter of fact, Da Five Bloods is one of her more substantial pieces of work to date. She's always made it a point to gravitate toward work that she believes in and since this was a movie with a message directed by Spike Lee, she felt like it was the right place for her to showcase her acting talents.
5. She has a lot of hobbies
Every once in awhile, if you're lucky, you'll run up against someone that loves life so much that they want to fit in as much as they possibly can for whatever time they're given. She is one of those individuals. She loves to try new things and she has a number of hobbies that range from scuba diving to yoga to wine tasting and virtually everything in between. One thing that truly sets her apart is that she has a tendency to make the most of each moment, always making an effort to be completely present in the moment. She doesn't rush through life, speeding through one task in order to get to the next. Instead, she's learned to savor each experience and treasure every moment that she has, something many people would do well to learn.
6. She believes in giving back
This has already been touched on briefly, but it's worth repeating. She's heavily involved in a number of philanthropic efforts. She gives money to various charities and finds other ways to help out whenever she sees a need that isn't being met. She has stated in the past that she's been blessed and she feels like it's her duty to help other individuals who haven't been as fortunate as her. She truly believes that everyone on the planet is linked together as brothers and sisters and that things could be dramatically improved in everyone's life if each individual would come together with a similar realization.
7. She has regular day job, too
Sometimes people think that actors never do anything but act. If you really do well for yourself and you're in a number of blockbuster movies, this may be true. For everyone else in the business, it's necessary to do something else in order to fill in the gaps so that you don't start to suffer financially. In her case, she works as Director of sales for a company called Connect to Asia.
8. She is fluent in more than one language
It probably won't surprise you when you consider the fact that she was born and raised in Vietnam that she speaks fluent Vietnamese as well as English.
9. She worries about nailing a performance just like everyone else
It's easy to think that actors have all the answers when you're watching someone on the screen that really gets into a role. You watch them display emotion and you start to believe in their character. However, there isn't an actor alive who doesn't worry about being able to nail a performance at any one given time. She has stated before on her social media that she was worried she wouldn't be able to bring the emotion necessary for some of the scenes in the movie. Clearly, she found a way to cope with it and make it work.
10. She values personal connections with others
She has made it clear that she doesn't care if a venue is large or small or how prestigious it is. What she does care about is connecting with others and developing personal relationships that matter, something she seems to have a genuine talent for.
Tell us what's wrong with this post? How could we improve it? :)
Let us improve this post!