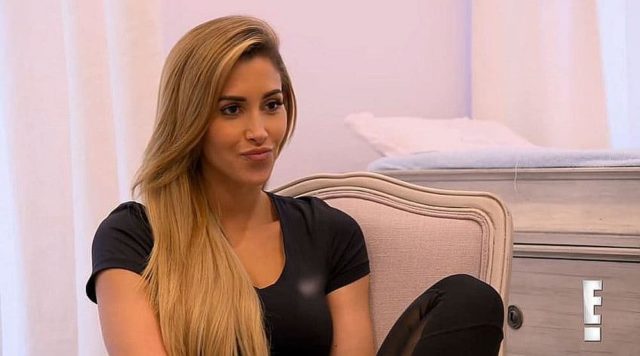 Whether you've watched WAGs or just manage to keep up with the modeling circuits you might have heard about Sampedro. She's even been called a Kim Kardashian look-alike, which almost seems like it might be an insult considering how fluid Kim's popularity scale is. The biggest thing about Sampedro however is that she is a model and has been for some time, and she is of course dating pro football player Julius Peppers of the Green Bay Packers. Despite that however she has her own fame and doesn't need to hang on his arm as much as other girlfriends and wives do for their continued popularity. Sampedro has been doing her own thing long enough to have her own following.
Here are a few other things you might not know about Sampedro.
5. She started modeling at the age of 16.
Claudia didn't really waste any time making her way onto the scene. She didn't initially think about going into modeling though, as she had her sights set on a career in nursing. Imagine if she'd decided to stay in school and pursue a career in which she helped people rather than showed off this or that clothing line or line of products to the masses. That could have been interesting.
4. She worked for a plastic surgeon at one point.
Before her career really took off she worked for one of the most noted plastic surgeons in Miami. There's no doubt she saw the ups and the downs of the business and might have even decided to take advantage of the service herself. No one would really know but her and thus far if you haven't heard anything chances are she doesn't want people to know or there's nothing to talk about.
3. She's in a relationship with Julius Peppers of the Green Bay Packers.
Before Peppers she had a relationship with Reggie Bush. She definitely has a type it would seem, and judging by the fact that Bush was in relationship with Kim Kardashian before he went over to Sampedro he does too, since the two women have been said to look a great deal alike.
2. She was born in Havana, Cuba, but grew up in Miami, Florida.
Claudia was six years old when her parents moved to the USA for a chance at a prosperous life and to school their daughter. She likely remembers a good deal of her home in Cuba but she has been fully integrated into American culture now for well over two decades.
1. She is a mother.
She has a child from a previous relationship, as does her current beau Julius Peppers, but they also have a son together now. Claudia has been on Peppers about getting married and taking that next step, but so far Peppers doesn't seem too terribly motivated to take the leap and pop the question. It remains to be seen if Claudia will ever convince him or if she will simply allow things to sit as they are.
She might seem like another pretty face looking for a payday but in truth Claudia Sampedro is an educated woman that has her own following and knows how to work for what she wants.
Save
Save
Tell us what's wrong with this post? How could we improve it? :)
Let us improve this post!