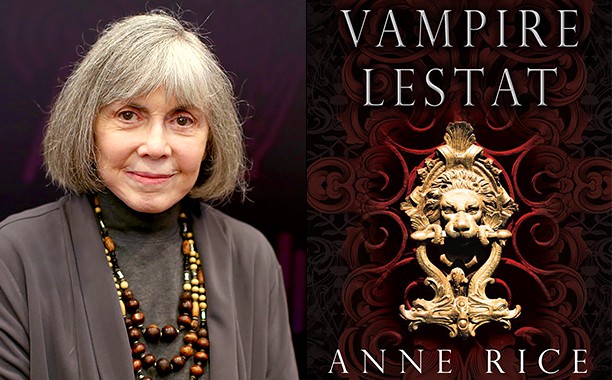 If you're a vampire lover, then Anne Rice's name is one that is probably pretty familiar to you. The well-known author is responsible for giving the world books such as Queen of the Damned and Interview with the Vampire. Oftentimes, Anne is credited with reviving the vampire genre, and her work became well-known all over the world. As a result, countless people were completely saddened when news broke that Anne Rice passed away on December 11, 2021. As we all know, saying goodbye to someone is never an easy thing to do. However, those who loved Anne can breathe a little bit easier knowing that her memory will always live on through all of the things she contributed to the world. Continue reading to learn more about Anne Rice's life and legacy.
Anne's Life
Anne was born in October of 1941. Although the world knew her as Anne Rice, her given name was actually Howard Allen Frances O'Brien. In an interview, Anne once said, "…apparently my mother thought it was a good idea to name me Howard. My father's name was Howard, she wanted to name me after Howard, and she thought it was a very interesting thing to do. She was a bit of a Bohemian, a bit of mad woman, a bit of a genius, and a great deal of a great teacher. And she had the idea that naming a woman Howard was going to give that woman an unusual advantage in the world. " Anne was raised in the New Orleans area, which is a place that was always near and dear to her heart. In fact, New Orleans became the setting for many of Anne's works. Although there aren't lots of specific details about Anne's upbringing, we do know that she comes from a fairly creative family. Her father was an author who had one book published after her death. Anne's older sister, Alice Borchardt was also a successful author.
With the success that Anne had over the course of her career, many people have probably assumed that her journey was an easy one. However, that wasn't exactly the case. Anne's path took several turns before she finally decided that she wanted to pursue a career in writing. In the early 1960s, Anne earned a bachelor's degree in political science from San Francisco State University. She then planned to study literature but ultimately realized that she wanted to be a writer. In 1973, Anne began reworking a short story of hers which eventually became her first novel, Interview with the Vampire. At the time, Anne was coping with the passing of her daughter who died after a battle with leukemia. Even though the book is now widely considered a classic, it initially received mixed reviews upon its release. Anne went on to write 12 sequels which collectively became known as The Vampire Chronicles. Over the course of her career, Anne wrote more than a dozen other novels. She also published several collections of short stories and a memoir called Called Out of Darkness: A Spiritual Confession.
Anne and the LGBTQ+ Community
In addition to her work as a writer, Anne, whose son is gay, was always seen as an ally to the LGBTQ+ community. During an interview with The Daily Beast, Anne said, "I think I have a gay sensibility and I feel like I'm gay, because I've always transcended gender, and I've always seen love as transcending gender. In my books, I've always created bonds of love that have transcended gender."
Anne's Passing
Anne's death was initially announced by her son, Christopher, via Anne's official Facebook page. Anne was 80 years old at the time of her death. In the post, Christopher wrote, "Earlier tonight, Anne passed away due to complications resulting from a stroke. She left us almost nineteen years to the day my father, her husband Stan, died." The post received an outpouring of love which included 116,000 shares and 45,000 comments.
Anne's Legacy
While it's no secret that it's not technically possible to live forever, Anne Rice is going to come pretty close. Thanks to her timeless literary work, Anne will continue to be loved and respected for generations to come. At the moment, it doesn't appear that Anne will have any works released posthumously. Although her funeral arrangements have not yet been made, her son has made it clear that Anne's fans will be welcome to come celebrate her life. There's no doubt that people are going to come from near and far to show their love and respect for the late author.
Tell us what's wrong with this post? How could we improve it? :)
Let us improve this post!