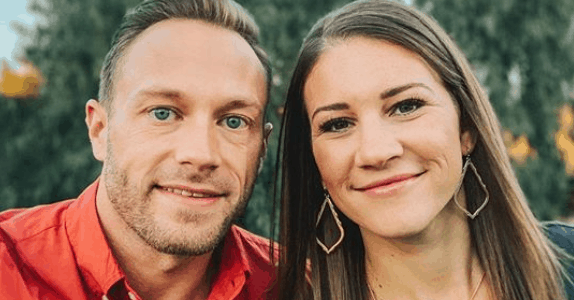 Danielle Busby is an American reality television star who is best known as the mom of the only set of all-girl quintuples in America. She appears with her family on the TC reality series titled "OutDaughtered." Danielle has become a celebrity figure and has a large following of fans who watch the popular television series. For those of you who are interested in getting to know her a little better, here are 10 things that you probably didn't know about her.
1. Danielle and Adam have 6 little girls
When the Busby's welcomed their five little pink bundles of joy into their home, they already had one daughter. Blayke Louise was their first child. She was born on April 5, 2011, then followed by the five quintuplets who were born on April 8, 2015. This means that the Busbys are a family of 8.
2. Not all of her babies are identical
We learned that the babies which were all born on April 8 of 2015, do have some differences and they will not all look alike. Out of the five babies that were delivered via C-section, only two of them are identical twins. Ava and Olivia are the two identical twins. They are joined by Parker, Riley, and Hazel which are fraternal triplets.
3. Danielle had infertility problems
In addition to Adam's sperm count, sperm motility and testosterone levels, this was compounded by an irregular ovulation cycle for Danielle. Adam was placed on fertility treatment as was Danielle. The couple tried multiple fertility treatments and options before they became pregnant with Blayke. The couple also underwent assistance to become pregnant with the quints. They didn't have to go to the point of in-vitro fertilization.
4. Danielle has had a lot to deal with emotionally
Being the mother of six healthy baby girls is a full-time job in itself and it can be intensely stressful as everyone needs love and attention as well as regular feedings, clothing changes and there is a ton of laundry that needs to be done. It's like having a toddler times six, but this isn't the biggest part of her worries. While postpartum depression is an issue that affects many women after giving birth, this is a condition that has impacted her husband Adam. With six kids, Danielle needs all the help that she can get. She has also had to deal with a husband who has been diagnosed with a mental disorder, but he has accepted professional help to manage the disorder. It's still been a struggle for her to cope with this in addition to the heavy workload.
5. She and Adam met at Target
Danielle was working at a Target retail store when she met Adam for the first time. They were both young and navigating their way through life as young adults trying to earn a living. They worked together for a few months before they even talked to one another. Adam was nervous about talking to her. When he finally mustered the courage to say a few words, they were "Hey beautiful."
6. She wasn't impressed with Adam initially
Danielle wasn't impressed at all with Adams's introductory phrase. He hadn't talked to her at all after the two had worked side by side for a few months and it was almost offensive that he decided to hit on her after the long period of silence and lack of acknowledgment. It took some doing but he finally broke through and they began taking their lunches together and developing a friendship.
7. She was stood up on her first date with Adam
It seems like a miracle that Adam and Danielle are even married. It took a while for them to get to know one another, but then Adam asked her out on a real date. He had to talk her into it an there was some begging involved according to Danielle. They made a deal to go out after the end of their shift at target. Danielle went home to get ready for the date and as soon as she walked in the door of her home, the phone rang. It was Adam letting her know that he couldn't make it because he was going to hang out with the guys. He ditched her after all the begging in favor of hanging out with the guys. At that point, she was done with any hope of a romantic relationship with Adam.
8. She met his parents on their first date
After a while Danielle forgave Adam and they really did go out on a date, but it wasn't a traditional kind of date. They went to his parents' home so he could change his clothes for the date. While he was changing his clothes, his family showed up and they began talking with her. What Adam hadn't told her was that there were already plans made to go out with his family to celebrate his sister's birthday, so his family went on their first official date. That night he asked her to be his girlfriend. We're assuming that the date went well because she accepted.
9. Danielle looks amazing in a swimming suit
Even though Danielle Busby has given birth to six babies she still has an amazing swimming suit body. She has posted several photos of herself in K&K Brazilian Beachwear bikinis. You can find them on her Instagram. They're under the hashtag #besties and #fransforlife. The photo includes both her and Adam as they're getting ready to take their vacation.
10. She put down rumors of plastic surgery
Danielle looked so good in her bikini pics that internet trolls started rumors that she must have had plastic surgery. She didn't want to let these false rumors continue. She cleared the air by stating for the record that she has never had any of this type of work done.