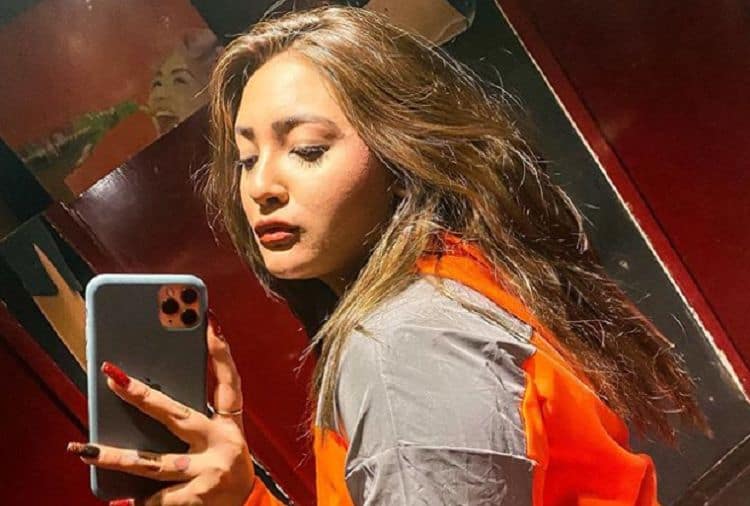 It's tough to be a child star or an internet sensation. Aashika Bhatia is both, and she's still in her early 20s. The young actress and web sensation is undoubtedly making the most of her career. She always seems to have a positive outlook on life, and her videos and shows prove that she's got talent in spades. We've enjoyed watching the budding star grow and play new roles, and doubtless, we'll still be doing so for years to come, so we decided to do a deeper dive into her life. Here are ten things you didn't know about Aashika Bhatia.
1. No Sweaters
This may seem like a random fact, but Aashika doesn't like wearing sweaters. It's a strange question for a fan to ask, but they did, and her emphatic response was "No." Being from a warm place like India has its benefits. Luckily, she won't have to spend too much time in uncomfortable winter wear.
2. "Single, Single, Single."
Fans always want to know if their favorite stars are dating, and who they spend their time with. According to Aashika, after breaking up with her most recent ex, she's remained single. It's easy for young people, especially stars, to fall into a pattern of serial monogamy and always find someone to go out with. At least as of last November, it seems like Bhatia isn't looking to fall right back into a relationship again so soon. Good for her! Taking time to yourself is a good plan. Plus, she has plenty to focus on with her career.
3. A Bad Injury
Last April, rumors started flying that Aashika had been injured severely. Unfortunately, they were correct. According to IWMBuzz, she "suffered a painful ligament tear. The star was confined to bed rest for five days to help heal up properly. For the incredibly active Tik Tok star, that must have been incredibly difficult. Aashika isn't precisely known for lounging around in bed all day. Fortunately, she seems to be feeling much better now. Still, having a serious leg injury in your youth can affect mobility for the rest of your life. We certainly hope everything turned out alright. She doesn't talk about it much.
4. InstAashika
If you can't get enough Aashika, then there are plenty of ways to keep up with her career. However, for fans who want the inside scoop on what she's wearing, thinking, and doing daily, there's no better way than to keep up with the influencer via Instagram, where she posts regularly. You can catch a glimpse of her latest looks and maybe even spot her out somewhere you recognize.
5. Positivity
When a fan asked how she stays so positive all the time, Aashika Bhatia had a great answer in an interview with India Forums. Partially, she says it's just in her nature to feel that way. However, that doesn't mean her life has been without trouble. Experience is the best teacher, according to the young actress. Aashikas personal reactions are a combination of her upbeat attitude and her worldly view. It has allowed her to work out how to behave in a non-negative way, regardless of what happens around her. If it's true that what you put out is what you get back, then we can see a lot of good things in her future.
6. Fighting With Your BFF
In a viral Tik Tok post, Aashika and Shriya Jain, who have been best friends for a long time, dueted a musical fight. However, the just-for-fun video mimics real-life according to the stars, who say they fight like that in real life. Surely there's less singing in their arguments, but everyone disagrees with their friends now and then.
7. Earning Your Fame Means Sacrificing Too
When she was just a little girl, Aashika was already famous for her roles on TV. Like many child stars, she worked long hours. For Aashika, that meant as much as twelve or even sixteen hours on set every day. She might have to work until midnight to film every scene where she was needed to produce the shows that made her who she is today.
8. Homeschool
According to the Times of India, child actors and actresses aren't usually able to attend regular school. Aashika's mother told the Times that she had tutors on her off days. We have to admire a kid who's willing to work so hard and sacrifice so much of their personal time off. While other kids were playing, Aashika was in class or hard at work on set. Hopefully, she's having enough fun now as an internet sensation to make up for some of that lost playtime.
9. Big Name, Little Package
Aashika isn't the sort of 'star' Hollywood is looking for. She isn't so thin we wonder if she ever eats, and she's not tall enough to walk the runway, at least by American standards. Still, this lovely, curvy internet and TV sensation doesn't care what an American audience thinks since her target audience is Indian anyhow. At just 5'2, Aashika is packing a whole lot of talent in her tiny frame.
10. Home & Family
According to Aashika's wiki-bio, her parents are separated. Aashika herself lives in Surat with her mother, Minu, who owns a beauty salon. Her father, Rakesh Bhatia, is a Businessman, and she also has a younger brother named Dev.
Final Thoughts
Aashika is a delight to watch. We've always enjoyed her on TV and Tik Tok. Seeing a child actress growing up can be hard since we remember the child they were and witness their first romantic heartbreak. It's easy to get attached and even worry too much when something happens to them like the torn ligament. However, with her super upbeat personality, Aashika is always going to be one of our favorite stars. Do you know any fun facts about Aashika? Share them with us in the comment section below.
Tell us what's wrong with this post? How could we improve it? :)
Let us improve this post!