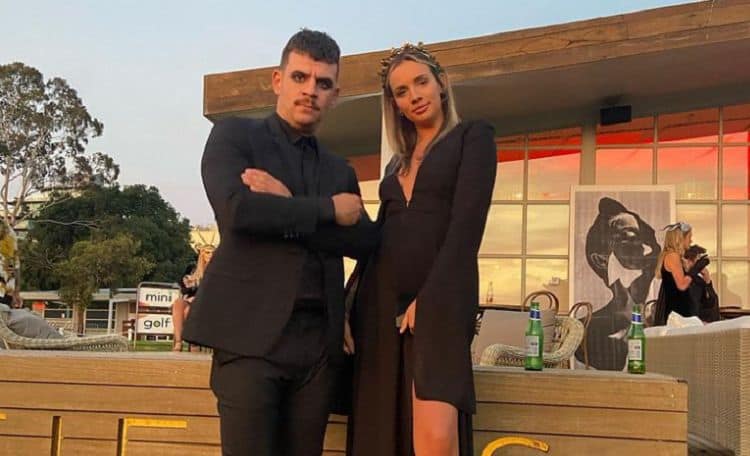 As a cast member on season two of Below Deck Sailing Yacht, Alli Dore is excited about joining the franchise and continuing to provide lots of entertainment value for the show. Of course, she's also excited to be aboard the yacht and help create a great experience for guests. Of course, however, Alli's time on the yacht won't just be warm weather and good times. As all reality TV fans know, there's always a hint of drama lurking under the surface. Viewers will have to tune into the season to see how Alli's time on the yacht unfolds, but Alli will likely be one of the cast members you won't forget. Continue reading for 10 things you didn't know about Alli Dore.
1. She's Australian
One of the cool things about a show like Below Deck Sailing Yacht is that it attracts cast members from all over the world. Alli is originally from Australia and it appears that she still lives there when she isn't on the go with work. She is very proud of her Aussie roots and has lots of love for her home country.
2. She's Passionate About Taking Care Of The Environment
Despite knowing that earth is the only planet that can sustain human life, there are a lot of people who simply have no interest in taking care of the environment and preserving the earth for as long as possible. Alli, however, isn't one of those people. She is all about doing what she needs to do to keep the earth clean and she hopes to inspire other people to do the same.
3. She's Very Active On Social Media
Being on a show like Below Deck Sailing Yacht typically means that lots of followers on social media is soon to follow. Those who are interested in following Alli will be happy to know that she's a very active user. In fact, she has two Instagram accounts that she posts on regularly.
4. Below Deck Is Her First Time On TV
Alli doesn't appear to be the kind of person who has always wanted to be on a reality TV show. As far as we can tell, she has no prior history doing anything in the entertainment industry. Additionally, Below Deck Sailing Yacht is the kind of show that tends to get an entirely new cast every season.
5. She Loves Animals
In addition to wanting to take good care of the environment, Alli is also very passionate about animals. She considers herself an animal rights activist and she does whatever she can to help and take care of animals. She also has two pets of her own: a dog and a cat.
6. She Has Traveled All Over The World
It goes without saying that Alli is a very adventurous person and she's always looking for ways to have exciting new experiences. In addition to working in the yachting industry, Alli has also done a lot of traveling of her own. She has been able to visit a wide variety of places including Germany, Spain, Croatia, and Greece.
7. She's A Private Person
Most people assume that anyone who would be open to doing a reality TV show is also someone who doesn't value their privacy. That isn't always the case, though. Like lots of other reality TV stars, Alli appears to be a very private person outside of the show. Even though she's very active on social media, most of her content relates to traveling and not her personal life.
8. She's A Proud Aunt
One thing about her personal life that Alli has made clear on social media is that she is a very devoted aunt. She has a young niece and nephew who she spends time with whenever she gets the chance. Unfortunately, they're both way too young to realize that their aunt is a reality TV star.
9. She's All About Positivity
We all know how easy it can be to let life get us down, but Alli does her best not to stay down for long. She is the kind of person who likes to see the glass as half full and she's all about spreading positive vibes to those around her. It'll be interesting to see how she's able to stay positive being in such close quarters with people during her time on the show.
10. She Had A Mobile Spray Tan Business
Since Alli is a private person, there isn't a lot of information on the internet about what she was doing before she joined the cast of Below Deck Sailing Yacht. It appears, however, that she once worked in the tanning industry and ran a mobile tanning service called Tanning to Go.