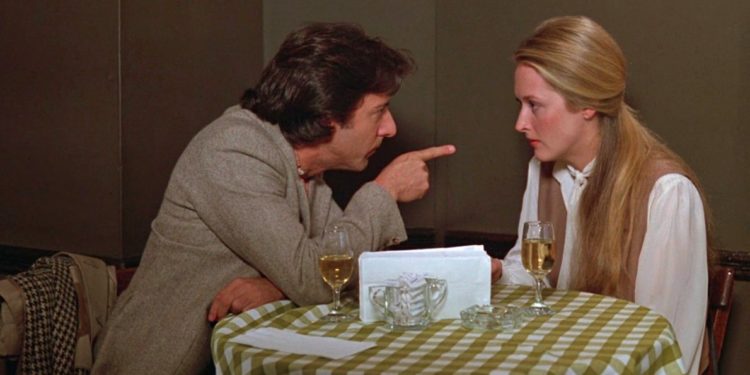 It's kind of difficult to say whether method acting is genius in a way or if it's somehow one of the most masochistic or sadistic ways to go about preparing for a role since to be fair, some of the methods used are a little nuts, to be honest considering that they can actually cause harm both physical and psychological harm. What actors do for their profession however is impressive sometimes, but it seems undeniably cruel and strange at others since a lot of people can't really see themselves doing these things in order to get ready for anything, let alone to make something a little more believable. Method actors aren't necessarily insane, but a lot of them appear to need that extra push to make their particular magic happen, and as a result, they do whatever it takes to make it possible for the scene to play out in the way that's required. But there are those times when it would appear that they've gone overboard just a bit and pushed the line a little too far.
Here are some of the craziest things that method actors have done to prepare for a role.
5. Dustin Hoffman taunted Meryl Streep with memories of John Cazale in Kramer vs. Kramer.
If you're wondering who John Cazale is then think of Fredo in The Godfather and you'll know. He and Meryl Streep had moved in together not too long before his passing, which means that bringing up this memory was no doubt more than a little painful and is one reason why a lot of people have taken to feeling a certain way about Hoffman over the years. It could have something to do with the fact that he slapped her as well when it wasn't expected. But seriously, this was a low blow that a lot of people haven't forgotten and is something that wouldn't be allowed to stand today as many people might agree.
4. Robert De Niro actually drove a cab for a while to get into character for Taxi Driver.
Anything that has to do with serving people in an upfront and personal manner is bound to have an effect on a lot of people, and if anyone thinks driving Uber can be can a challenge then think about what it was like in the days when cabbies had to put up with it for the sake of making a buck or two. It's not terribly different from that day to now, but the fact is that dealing with irritating and sometimes morally bankrupt individuals is a part of this job that amazingly didn't break De Niro, but probably gave him all the fuel he needed to play the part of Travis in Taxi Driver since even if it was only a month, that's more than enough time to realize that people can truly suck.
3. Leonardo DiCaprio slept in an actual animal carcass for The Revenant.
This doesn't sound like it would be something that an insurance carrier would allow since the risk of the actor's health would have likely been a serious consideration. But given that hte movie went off without much of a hitch and became one of Leo's biggest performances of his career it does appear to have worked. The fact that the movie is based around a true story was a big help as well, though it does take a bit of artistic license in how it goes about showing certain scenes. Still, the idea of stuffing yourself into an animal carcass is enough to make a lot of people cringe just by reading about the act.
2. Natalie Portman dislocated a rib in Black Swan.
Dislocating anything hurts, but some hurt far worse than others. As someone that has dislocated his shoulder, even the mention of dislocating a rib makes me wince since the memory of feeling my shoulder put back into the socket is rather painful. A rib dislocation is said to take about 6 weeks to heal, but given how actors tend to want to get back on screen as quickly as possible it almost feels that Portman might have pushed herself a little more than the average person would have in order to get herself back into working condition. But yes, this sounds a little too painful.
1. Daniel Day-Lewis confined himself to a wheelchair nearly the entire time for My Left Foot.
I've said it more than once, but this guy is simply amazing with what he's done in his career since he takes on his characters in a way that few others can match and has managed to become one of the most prominent method actors of all time. Being confined to a wheelchair doesn't sound like it would be that bad for a while, but it's very likely that after a day or so it would become more than a little stifling.
Method actors have to be partially insane, but that's just one theory.