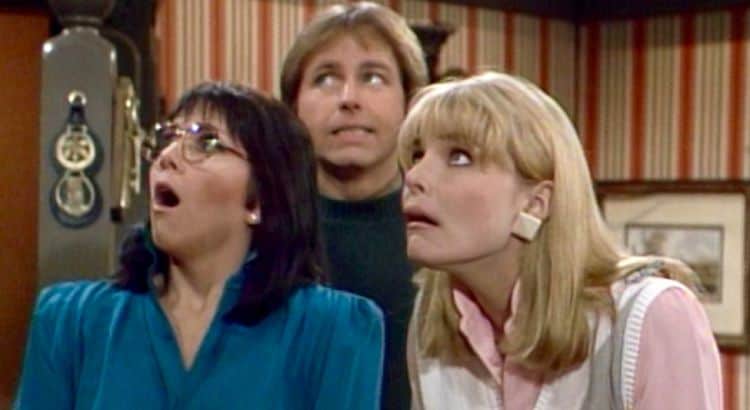 Can you believe that Joyce DeWitt is now in her 70s? The popular actress started acting on stage at the age of 13 and things just kept progressing as she finished high school and then went off to college before being directed to UCLA for the theater program. Contrary to popular belief she was never mentored by Abe Vigoda and the two apparently never met. It's strange how rumors get going, but this one was debunked quite a while ago. Joyce actually took a break from acting from 1984 to 1991 but has been going fairly steady since then and is still acting at this time. Well, she was right up until the pandemic hit, as many people are now trying to find something to do in order to fill the hours since the lock down has a lot of people staying at home in quarantine, especially those in Joyce's age group since the COVID-19 virus is said to affect the elderly in a much more profound manner. At this point a lot of people are hoping that the older generation of actors are doing well and are taking the matter seriously enough to stay at home and do what they can to avoid interacting with too many people.
As Janet on Three's Company, Joyce was almost always the most level-headed individual since that appeared to be her role considering that Chrissy was the ditzy blonde that the producer wanted and her two replacements, Jenilee Harrison, and Priscilla Barnes, were smarter in comparison but both had their own quirks, as Jenilee played a clumsy farm girl. Janet however was almost always shown to have an abundance of brains and was more or less the person on the show that kept Jack in line and kept him honest more often than not. She played the role of the woman that was, more or less, the conscience of the trio and the constant worrier since Jack was allowed to get away with a lot while Chrissy was, well, Chrissy. It was kind of amusing since both women had a lot of sex appeal back in the day and Janet was a little more alluring if only because she was a bit deeper of a character, but it was usually Chrissy that was noticed more often than not. Those that favored Janet were usually asked why since as the brunette she was definitely attractive and witty and a lot of fun, but blondes were apparently the big draw for this show, aside from John Ritter, who, as Aaron Couch of The Hollywood Reporter wrote while detailing a meeting between Joyce and Suzanne Somers, was said to have been one of the funniest men of his time. Ritter's interactions with Joyce were legendary in their own way since to be realistic it really appears that Jack and Janet were far closer to each other on the show than Jack and Chrissy were. But maybe that's just a matter of perception.
At this time her net worth is actually pretty impressive since she's earned a great deal from her time as an actress and has reached a point in life where she could probably live pretty comfortably and not have to do as much. But the acting bug tends to bite some people a little harder than others as a lot of older actors have hung in for so long that it might be kind of odd to not see any mention of them any longer. Of course the day we stop mentioning them is the saddest since it means that they're not only gone, but they've been forgotten. Unfortunately this does tend to happen to some actors that didn't manage to make a mark in their careers while still alive. Thankfully Joyce has more than made her mark as she's stayed fairly busy since she began, and apart from the seven-year break she took her name has still been seen to appear now and again in the credits of a show or movie as a star or guest star. There have been a few years in recent times when she hasn't done as much, but she also has a couple of projects that might be coming out later on thanks to the pandemic. The point though is that she's still putting herself out there and is being seen now and again by fans that likely remember her, and a lot of people that don't since let's face facts, Three's Company was a long time ago in the minds of many and it's just as forgettable as any show from that time period. For those of us that gladly remember though and keep that memory alive each episode is just as funny as it ever was. The actors have gotten older or have passed on, but the show is every bit as funny as it ever was.