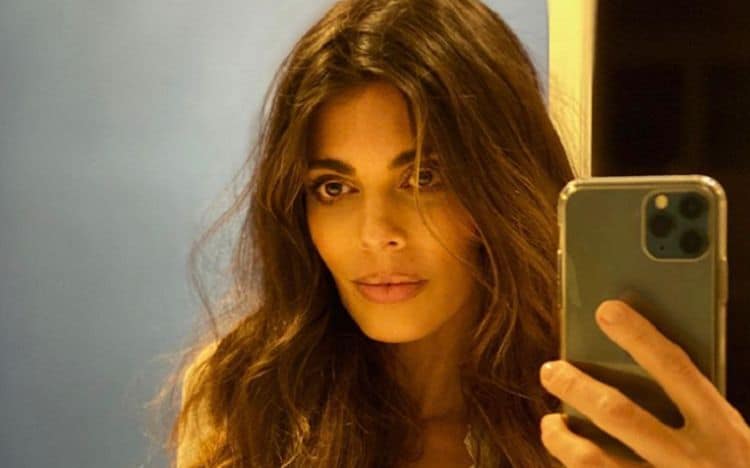 Born in April of 1978 in Palm Springs, California, Lindsay Nicole Korman was a natural at many different types of performing arts. The young girl immediately showed signs of being a professional singer and actor, and had the beauty and grace for winning beauty pageants. She's even written her own songs, one of which she sang on her daytime drama series, Passions. Korman has performed on Broadway, has held long term roles on hit daytime soap operas, and has had roles in a variety of other hit TV series. She's played lead roles in popular Broadway shows, such as Grease and Wizard of Oz, and there seems You may have seen this beautiful actress in any number of shows, but you probably don't know all there is to know about her. So keep reading, because here are 10 things you didn't know about Lindsay Korman.
1. She was singing and modeling before her teens
Korman's talent was obvious from a very young age. She was not only extraordinarily talented in acting, but she was singing at age 11, and modeling by the time she was a pre-teen. As a pre-teen, Korman won the Young Miss America Beauty Pageant, and at the young age of 14, she was already getting her first professional lead role in a well-known musical, the Wizard of Oz. At the age of 16, the young and talented Korman was the lead vocalist and headlining in the show, Viva Las Vegas, in an upscale Las Vegas hotel; the Las Vegas Sands Hotel,
2. Most notable television roles
Although Korman has had numerous longtime roles and one-time appearances in many television shows. She's, by now, an accomplished actress who can meld into just about any type of role, from daytime drama series to nighttime and anything in between. Although she's had a variety of roles in a variety of shows, her most notable roles remain two daytime drama series roles; Arianna Hernandez on All My Children, Theresa Lopez-Fitzgerald Crane Winthrop on Passions, and Cara Castillo on Days of Our Lives.
3. She won an award for her role on a soap
Korman made a big impact with her acting abilities on Days of our Lives for her role as Theresa Lopez-Fitzgerald Crane Winthrop. Her contribution to the daytime drama for her role in 1999 was recognized, and this led to her nomination for the Soap Opera Digest Award in 2000. The category she was nominated for, was, Outstanding Female Newcomer.
4. She wrote a song for her character
Korman can sing and act, so it's only fitting that at some point, she would use her musical abilities to be tied into her acting, or role, at some point in her career, and it was. While playing the role of Theresa Lopez-Fitzgerald Crane Winthrop on Days of Our Lives, Korman wrote a song specifically for her character, titled, Kiss Me, which was performed by her later in the year, on the show.
5. She has been featured in a variety of commercials
Many actors either get their start after being featured in commercials, or they take commercial roles as part of a brand campaign due to their own popularity as a celebrity. Korman has has done both. According to Who's Dated Who, as a teenager, she was commonly featured in commercials for her parents' Mexican Import shop in Las Vegas, called Little Baja. Later in her career, Korman was featured in print ads that ran in 2006, for a household cleaner; Clorox's Tilex Mold and Mildew tile cleaner.
6. After college she hit New York, and made it to Broadway
According to IMDB, Korman knew she needed to be around more of the industry in order to get her foot in the door. With her initiative and drive to make it to Broadway, Korman moved to New York City right after attending The University of Nevada, Las Vegas, and the move paid off. It wasn't long after arriving in New York that she landed a coveted role in the hit musical, Grease! She was now on her way to a bright future in show business.
7. She's worked with some big names in music
Korman works keeping busy with both of her loves; acting and singing. She has worked with a lot of big names in the acting world, and she has spent her share of time collaborating with some big names in the music industry as well. Some of the names you might recognize include, Jackie Jackson, Yoshiki, the former teen idol, Dion Dimucci, Beck, and especially, Hootie & the Blowfish.
8. Married and divorced her co-star
It's not unusual for co-stars to meet and start dating while filming together. That's how Korman met her former husband, Justin Hartley. The two co-starred together on Passions, where he played Fox Crane and she played the role of Theresa Lopez-Fitzgerald Crane Winthrop. It as a whirlwind romance, since the pair dated only 6 months before marrying on May 1st in 2004, and just two months later, they were welcoming their daughter, Isabella, on July 3, 2004. According to Ace Showbiz, the couple were together a number of years, but it wasn't meant to be. Korman filed for divorce citing, irreconcilable differences, and it was finalized in 2012. They still both reside in Los Angeles, and both retain joint custody of their daughter.
9. She took a break from acting to be a full-time mom
Korman was ending one role and starting two new ones. Korman's role as Theresa Lopez-Fitzgerald Crane Winthrop had ended, and her role as "mom" had just begun not long before. She was enjoying her new purpose in life, being a mom, when she got word that she got the erole of the new, Arianna Hernandez on Days of Our Lives, however, before she jumped back into acting, Korman really wanted to concentrate on being a mom so she took a year and a half break from acting to focus solely on her daughter. She felt blessed to be able to take her daughter up to see her husband where he was working since he was gone a lot during that time. She claims it was a special time for her and her daughter, and felt very lucky to get that break.
10. She's the mom of a 'furbaby' too
Korman has another love in her life these days. It seems she has two girls in her home that she plays "mom" to, but this girl has fur. Korman's other baby is a miniature Shetland Sheepdog and her name is Princess, which I am sure she probably gets treated just like that – a princess. If you follow her on Instagram or any of her other social media, I'm sure you will catch a glimpse of her beautiful Princess, somewhere in the mix of all her photos.