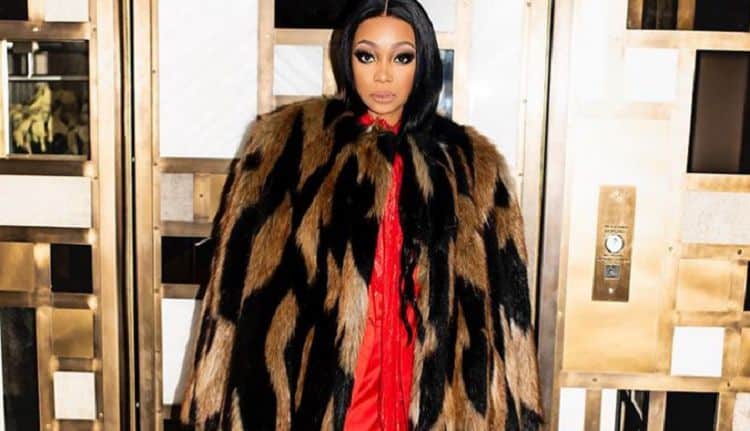 Better-known by the mononym Monica, Monica Denise has been in the music industry for more than 25 years. During that time, she has achieved legendary status. In 1995, she released her debut album, Miss Thang, which has since been dubbed a classic. The project gave us hits like "Don't Take It Personal (Just One of Dem Days)" and "Before You Walk Out of My Life". Throughout the 90s and 2000s, Monica continued to be a forceful presence in R&B and she has become widely regarded for her beautiful voice and soulful singing style. Over the course of her career, she has won a Grammy Award and been nominated for a host of other accolades. Continue reading for 10 things you didn't know about Monica Denise.
1. She Started Singing At Church
Monica's musical talent became apparent at an early age. Even when she was just a toddler it was clear that was special. She started singing in church and eventually joined a gospel choir called Charles Thompson and the Majestics. She was just 10-years-old at the time which made her the youngest member.
2. She Went To High School With 2 Chainz
Atlanta has a deep history in the entertainment industry and it has given the world lots of talented people including Monica and rapper, 2 Chainz, who attended high school together at North Clayton High School. 2 Chainz has been in the industry for more than 25 years and is best-known for songs like "I'm Different" and "No Lie".
3. She Has Acting Experience
Music is what most people know Monica for, and some people may not even realize that she has also had a decent amount of acting gigs throughout her career. She made several TV appearances as herself during shows in the 90s (musical guests were popular back then) and has also had acting roles in movies such as ATL.
4. She Dated C Murder
Monica is no stranger to high profile relationships. While her relationships with Rocko and Shannon Brown are the ones that most people remember, she also dated rapper C Murder until he went to prison until 2003. Although he is still behind bars, it appears the two have maintained a friendship.
5. She Has Her Own Show On Apple Music
Even after so many years in the game, Monica is still going strong and creating new opportunities to advance her career. She recently announced her upcoming show on Apple Music called Mo Talk. The show is set to debut at 10am EST on Sunday, September 13.
6. She Was Only 12 When She Started Recording Songs For Her Debut Album
Monica waw 15-years-old when her debut album was released, but the project had been recorded several years prior to its release. What many people didn't know was that Monica was just 12-years-old when she sang many of the songs on Miss Thang. During her Verzuz battle with Brandy, Monica admitted that she has since forgotten some of the lyrics.
7. She Witnessed An Ex Boyfriend Commit Suicide
In 2000, Monica suffered a very tragic and unexpected loss when her boyfriend at the time, Jarvis Weems, committed suicide right in front of her. According to reports, they were together at the gravesite of Weems' brother who had died in 1998 when Weems shot himself in the head.
8. She Initially Didn't Want To Do Verzuz With Brandy
Verzuz battles have become one of the very few bright spots of the COVID-19 pandemic. During these battles, two artists with similar track records will go back and forth playing some of their biggest hits. Of course, from the beginning fans were hoping to see a Verzuz battle between Monica and Brandy, however, Monica wasn't interested at first. Monica simply didn't like the idea of a battle. Eventually she changed her mind and the two did their Verzuz on August 31. The event was a huge success and has since brought in millions of streams for both women.
9. She Is Related To Ludacris
Monica isn't the only person in her family who has had a successful career in the music industry. She's also related to some other heavy Atlanta heavyweights. She is related to Ludacris through her mother's second marriage. She is also a cousin of well-known producer, Polow Da Don.
10. She Likes To Stay Low Key
If there's one thing that has always been true about Monica, it's that she's never been the type to do too much. Even after years of being in the spotlight, Monica has always managed to stay relatively low key. She is very strategic about the type of information she shares and doesn't do too many interviews.