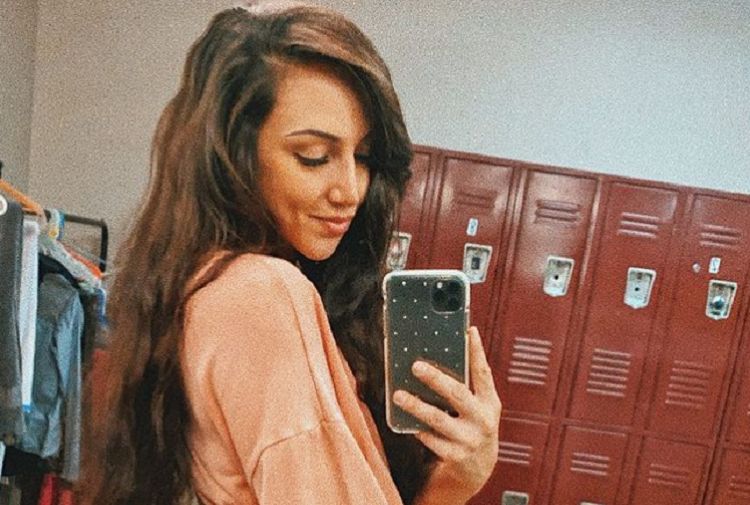 Reality television really does have something for everyone. "Temptation Island," is one of those shows that just makes it difficult for people to look away. It's the kind of show you want to watch because it's nothing short of mindless entertainment – and that is something people are really falling for in pandemic times. Lauryn Stewart is one of the cast members, and it seems that she's got a lot of fans already. People are curious about her and the life she's living, so we thought we'd share what she's up to and who she is.
1. She's a Personal Trainer
The one thing that is most important to her in life is her health and her fitness routine. She's someone who appreciates being both fit and in charge of herself, but she's also someone who is taking her life seriously. She works hard to be the best of the best, and that includes being able to do what she loves for a living.
2. She's from The South
The south really is the best place to live. She's from a small town in Georgia called Hahira. At just 27-years-old, she's spent a lot of her time in the area, and we imagine she has many amazing memories of her childhood and what it was like to grow up somewhere so southern.
3. She's Very Open
Her biggest personality trait in any relationship in her openness and her honesty. She feels that both are beyond important – and she's not wrong. However, she also feels that her openness has caused her strife in the past. Her openness has caused her more than a few issues in her relationships, and that's been nothing short of a large problem in her life. Right now, she's doing what she can to see that this doesn't happen in the future.
4. She's Divorced
She's a woman who was married, but things did not work out. We won't speculate on her marriage or her subsequent divorce, but we will mention that she's the kind of woman who does seem to learn from her mistakes. We know she's recently divorced, but that's not going to stop her from looking for love.
5. Fitness Changed Her Life
We all know that this is true. Whether you want to put in the work is up to you, but you know that eating the right foods and taking time to work out is going to change your life. It's going to change your outlook and the way you live, and that's all right. One thing that is tremendous about Lauryn Stewart is how much she's changed her own life in the past few years with her fitness journey. She said she spent the vast majority of her life acting like she was all right. Acting like life was okay, and acting like she was good when she was anything but. Now? Now, she's happy. She's not just acting like it.
6. She's Got an Impressive Instagram Following
She's a woman with an impressive Instagram following despite the fact that she's not yet really a reality star. She's only just gotten started with her reality star fame, but she's also got a following that we assume will only continue to grow. She has approximately 12.7k followers at the moment.
7. She's Full of Inspiration
Something she's good at is being inspirational. Her Instagram is filled with motivational posts showing off her hard work and her progress, but it's also filled with inspirational captions that allow her to see herself from a good point of view.
8. She Knows Habits are Important
She's not wrong, either. Your small habits are the ones that make or break you. It's the way you wake up in the morning. It's the way you talk to yourself. It's the way that you spend your free time and the people you spend your time with. Those small habits are the habits that will really make your life as good as can be.
9. She's Close to Her Family
She's a woman who is close to her family. She loves them. She loves spending time with them. We don't know her family specifics, but we know she has siblings, and those siblings provided her with some nieces and some nephews – and she loves them. Who doesn't? They're the best.
10. She's Relatively Private
Despite the fact that she's constantly sharing her health and fitness journey, her thoughts, and what's going on in her mind, she's not sharing so much that we feel she's oversharing. She's a woman who seems to realize that being quiet about her personal life is the way to win.