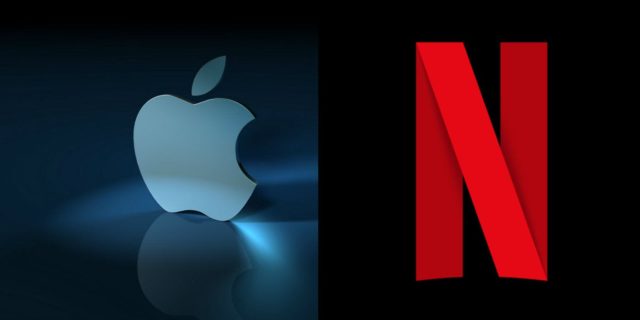 Let the speculation begin! Two Citi financial analysts, Jim Suva and Asiya Merchant, are giving the possibility that Apple Computer, Inc. will acquire Netflix to be about 40%. The average Netflix user has been largely unaware of this possibility, happily enjoying their new found programming freedom. But this could significantly affect the streaming service's future, maybe not immediately but definitely over time. There are two aspects to this 40% possibility: the Apple end and the Consumer end.
Apple
The business end of the takeover makes sense. Among the new tax law changes that benefit companies is what is called the "repatriation" of corporate funds tucked away in foreign countries. Companies have a one-time opportunity to return that cash to the United States sans tax penalties. Apple's slice of that pie is roughly $250 billion — in cash. That stack of cash is growing to the tune of $50 billion a year. Instead of having that pile of cash sitting around being unproductive, they could use about one-third of it to buy Netflix and its growing membership.
Consumers
Anyone who knows anything about Apple Computer knows they are a proprietary bunch. One of the reasons their hardware, apps, and services are generally higher priced is because of this somewhat controlling mentality. They aren't reaching the heights of becoming the world's first trillion dollar company because they are financially altruistic. The latest example of their gross profit is the iPhone X priced at $1k.
The Netflix experience may get better should Apple go through with the move, but it will come at a price to the consumer. Based on Apple's history, the cost of the service to the consumer will increase just enough to keep existing members paying. Their competitor to Netflix, Apple TV, requires hardware and a $30 a month subscription fee to access the massive available content Apple has in its programming, TV, and music libraries.
Quick Look
The simple truth may be that Apple has reached the point many long time consumers of Apple have feared — it has moved from innovation to acquisition to sustain growth. Appleheads were willing to accept slightly higher prices for the advantages of security and a somewhat distinct reputation among their technology peers. With Steve Jobs no longer able to return to save the company, they have apparently run out of ideas. The iPhone X is unimpressive, and it is fair to ask what significant technological innovation Apple has come up with since Jobs' departure.
Without innovation, it is difficult to justify spending additional money for what amounts to being able to display an Apple logo on your smartphone, computer, or Apple TV box. True, cybersecurity is a growing issue, and iPhones are (in)famous for their difficulty to have their data accessed. Users can expect the same emphasis on security, which may be a strong selling point. Beyond that, what can they offer that is significantly different than their competition?
All of this analysis may not matter since with so many people moving to cut the cord and Netflix is one of the few companies seriously investing in new programming content. People may not like the idea that size is all that matters, but in this case that may become the reality. Apple has run out of ideas and now has shifted to increasing its profit through monthly subscription revenue. Should Apple Computer reach that $1 trillion valuation, it will have a value larger than all but 16 other country's total Gross Domestic Product.
Chew on that for a while.