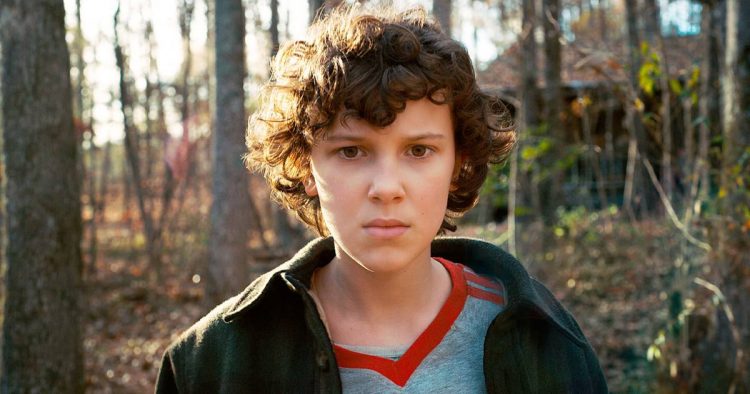 There are usually plenty of surprises when it comes to various aspects of pop culture, but one big surprise would have been if Millie Bobby Brown would have been cast as Arya Stark on Game of Thrones. As you can already surmise she didn't get the role, but this almost turned her off to acting since she'd really been hoping to land the part and when she didn't, it was crushing to the point that she almost gave in and called it quits for an acting career. Thankfully she would eventually show up as Eleven on Stranger Things, and the rest is history from there. The trick in Hollywood is the same trick that a lot of us as writers have likely experienced more than once in our lives, and it's a trick that many people the world over have had to deal with, learning how to deal with rejection. In the world of acting, as anywhere really, rejection is far more assured than success when one is still largely unknown, especially since there's no telling just how a person is going to react or if they can give the type of performance in their given field that will be desired over and over. Maisie Williams was able to bring Arya to life in a way that few others likely could, which is why she was given the role, but Millie did the same for Eleven, though it's possible that others would have been able to do this as well, but not nearly as expertly as Millie.
Being rejected hurts, there's no doubt about it, especially since it means that whatever you've already done to try and get to where you want to be, it's just not enough for someone else. Some people do tend to give up after being rejected since they can't stand the pain that comes with it, the self-doubt that can seep in like a thief and steal whatever confidence is left. But those that understand that for every one hundred no's that there might be a yes just waiting to be given are those that will keep going. It's a hard refusal to make when it comes not quitting on one's dream, especially since there are no guarantees that it will come along, and even if it does, there's no guarantee that it will be easy to hold onto. In a way, finding your dream is kind like trying to tame wild stallion, it's possible, it's a rough ride unless you're particularly lucky, and it's best to figure out how far you can push it before breaking it entirely. There are too many that have risen too far too fast in their careers and found that there was nothing left after they'd pushed so hard. Those that are content to keep on the path they've set for themselves aren't any safer, but at the very least they'll have the wisdom to look around and figure out how to make the ride last as long as it possibly can.
Millie hasn't exactly been a hot topic when it comes to how many projects she's currently caught up in, but she's definitely been worth talking about since her role as Eleven and her roles in other projects have been quite interesting. Plus, looking at her and then looking at Maisie Williams, there's no doubt about which one of them appears inherently deadly since their looks are decidedly different and Millie's angry, contemplative look is a lot different than Maisie's, who looks utterly calm before she goes about her bloody work. Both young women were definitely given the right roles when they were cast, and thankfully Millie didn't just throw in the towel and go home, but it does sound as though she might have been thinking about it. If that had happened she would have likely been less than a footnote in the history of show business since up until her role as Eleven, most people didn't even know who she was. After Stranger Things, before the first season was over in fact, she'd already become an icon and was well on her way to bigger fame since the show was being watched by an untold number of fans. Without Stranger Things, in fact, without at least some of the tenacity that she's shown thus far, Millie would have missed out in a big way. Thankfully she came back, and thankfully she's found value in bringing her style to the screen more than once since it does feel as though she could be one of the greats if she decides to keep her career moving forward.
It will be interesting to see how the next season of Stranger Things goes, and it will be really interesting to see where Millie goes from there once the show is over and done with.