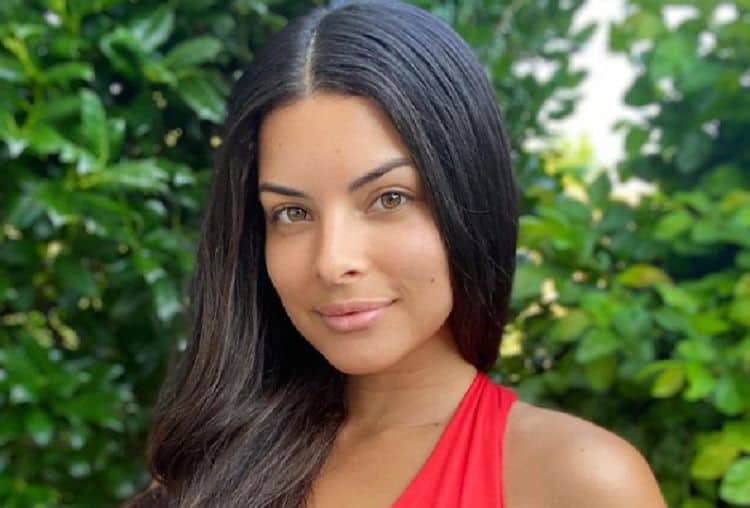 Mariela "Mari" Pepin is a woman who wants to find love. She's made that abundantly clear by taking the time to participate in the 25th season of "The Bachelor," hoping to win the heart of Bachelor Matt James. His season only just started, and it's already been promised to be the most dramatic season of all (as if we didn't know, Chris Harrison). So far, it's not inaccurate. He began the show with 27 lovely women from which to choose, and then he had five more come in after the second rose ceremony…just when you think you have enough to deal with, right? Mari Pepin is someone who has fans looking twice, however, and they want to know more about her.
1. She's a Beauty Queen
Mari Pepin is a woman who knows what she wants in life, and it's to make her mark on the world. She's the former Miss Maryland 2019, and that was just one way for her to get things done, accomplish what she wanted to see done in her state and to be someone who has a voice she can use for the greater good. We like that about her.
2. She's Young
She's not the youngest woman on the show this season, but she is among the younger set. She's 24. She was born on April 16, 1994. She's from Luquillo, Puerto Rico. She currently lives in Maryland in a town called Odenton.
3. She's a Marketing Director
Unless you are in the business of marketing, it's almost impossible to know what that job entails. She's a marketing director, which we aren't entirely familiar with other than the terminology uses and the fact that we know so many people in marketing. Either way, we have a feeling she's good at what she does.
4. She Came to Maryland as a Teen
One thing that's very interesting about Mari is that she spent most of her life living in Puerto Rico. She was well into her teens when her family moved from the island to Maryland, so she had to adjust to a very different way of living than she was accustomed to. Maryland isn't exactly an island, though the state does boast some lovely beaches, a rich history, and so much culture.
5. She Did Well at Miss USA
When you take on the title of Miss Maryland, or whatever state you are competing for, you have to go on to the Miss USA pageant at a later date. She went on to compete in the Miss USA pageant following her 2019 Miss Maryland title win, but she did not win. She did, however, place in the top 10, which is huge considering there are more than 50 women competing in the pageant against her.
6. She's A Giver
When she describes what she has to offer in life to her future partner, she comes across as a total giver – which is a lovely thing when you find someone else who is also a giver. She's nurturing. She likes to make sure her partner is happy and knows he is loved, and that's never a bad thing. Giving love makes you feel just as good as receiving it when you give it to someone who reciprocates.
7. She's Going to Be A Working Mom
I hardcore relate to her on this one. Working remotely and doing your own thing is so powerful and enjoyable, and being able to work from home while raising kids is so special. I've done it since our first was born almost 13 years ago, and to be able to model that lifestyle for my kids has been such a dream. To have them see me work hard at my business as well as in my role as their mom is something that they'll take with them into adulthood. They'll always just assume that you can do anything in life because that's what they grew up witnessing on a daily basis. Good for you, Mari Pepin. She works remotely, and her plan is to continue to do what she loves from home while raising her babies to see her do the same.
8. She's Into Boating
She not only enjoys boating; She plans on getting her boating license. That's a huge deal, and such a cool thing to do. Being able to pilot a boat is a big deal, and it's not something to take for granted. We hope she's able to quickly fulfill that dream now that filming is over and she's able to get back to it.
9. She's College Educated
When she and her family came to the states following their life in Puerto Rico, Mari Pepin knew she would attend college. She applied to become a student at Towson University, and she did just that. She's now officially a Towson University Alum.
10. She's a Homebody
When the pandemic of 2020 hit the world, she didn't have to make many changes to her lifestyle at all. She already works remotely, and she considers herself a homebody. She used the time to personally reflect and make positive changes in her life where needed and where she wanted.