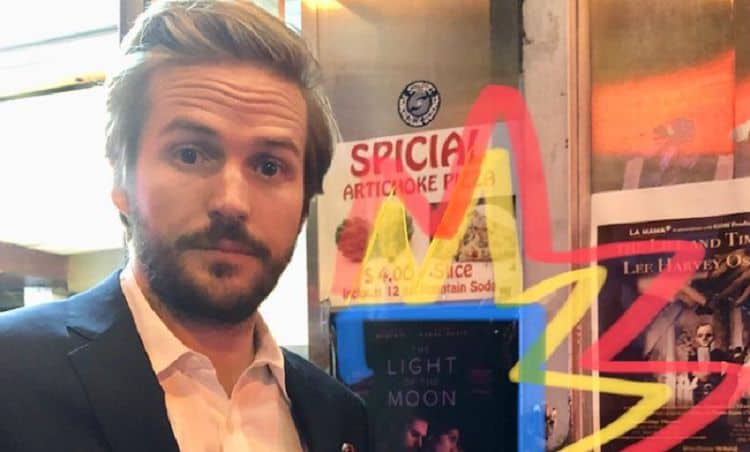 Fans of shows like "Narcos," and "The Black Donnellys," know a thing or two about actor Michael David-Stahl. He's taken on roles in both of these hit series, and they are the kind of roles that make a name for actors like himself. He's a man who doesn't take on a role that doesn't give him a chance to shine, and it's good business practice. He is someone worth getting to know outside of his roles, too, but it seems that many of his fans have no idea who he is or what he's up to outside of his career. What is this man like when he's not on the set? Let's see what we can find out about his life.
1. He is an 80s Kid
As 2022 is getting a fresh start, he's looking forward to ending the year with a major milestone birthday to celebrate. This actor is an 80s baby born on October 28, 1982, which means he's going to celebrate his 40th. It's looking a bit into the future considering he's all of three months into his 39th year, but it's a big deal.
2. He is from Illinois
Born and raised, to be honest. He was born in Chicago, and he grew up in Chicago. Both of his parents worked in the city, and his family spent their entire childhood here. His brothers grew up here, too, and they all went to school here.
3. Success is a Family Trait
If you were curious as to where he learned his work ethic, it turns out that Michael Stahl-David learned from his family. Success runs rampant in his household. Both of his parents are physicians, and they led the life of doctors who did good work, made a lot of difference in their community, and showed their three boys how to work hard and still enjoy life.
4. He's College Educated
He attended Columbia. Not the prestigious Columbia University that kids were fighting to get into during the "Gossip Girl" days, but the one in Chicago, where he was raised. He attended courses at the Columbia College Chicago, and graduated from the same school.
5. He is an Artist
Prior to his acting career taking off, he was an artist of a different variety. It's true that many people in the artistic world of creativity tend to have a creative mind from start to finish, and this is especially true for him. He was a graffiti artist, which is something that sounds so interesting.
6. He's One of Three Kids
He grew up in a home with his mother, his father, and his two brothers. He is the oldest of three boys, and we imagine his house was often loud, slightly stinky, and filled with a lot of laughter, jokes, and probably kids who did not belong to his parents. It's how the world works, and there is nothing more fun for parents than to have a house filled with kids.
7. He Did the Theater Thing
Before he was on television all the time, he was on the stage. He was part of the famous Steppenwolf theater in Chicago, which is notoriously difficult to get into. He did that, and he was good enough to make a name for himself. Theater is difficult work. It's long rehearsals, live shows, and there simply is no time for mistakes.
8. He Was Off-Broadway
Being part of the theater crowd is not an easy business. The theater is the hardest work there is – so the rumor goes – and it's something that we think he can attest to. He spent some time off-Broadway, which is a huge accomplishment. He took part in a production called Picked, which he was in for more than a month back in 2011 in New York City.
9. He is Single
Well, we think he is single. We cannot find any mention of a wife or children in his life anywhere online, but he might be the kind of guy who does things of his own accord without letting the world know. At the moment, though, we know he is not married. Whether he is dating someone seriously is not something we know.
10. He is Private
Michael Stahl-David is a famous actor, but he is not the kind of man who likes to share his personal life. It's separate from his work life, and he's made a great deal of effort to keep it that way. His work-life balance might not be as good as his work-life and private-life information balance, but it also might be. He seems like the kind who can separate his work from his life in every capacity and make things easier on himself.
Tell us what's wrong with this post? How could we improve it? :)
Let us improve this post!