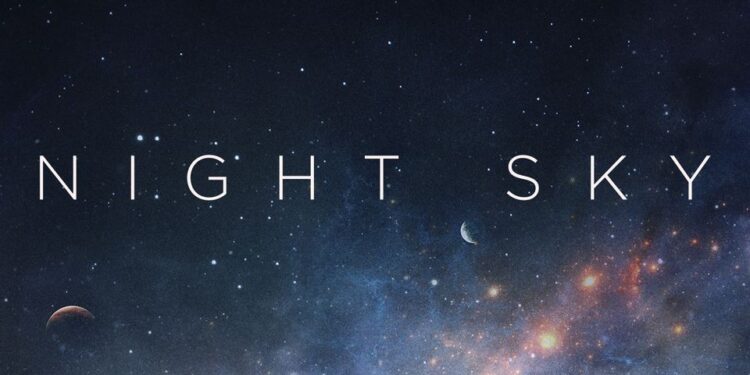 Amazon Prime Studio is set to drop a new science fiction drama streaming TV series titled Night Sky, created by Holden Miller and Daniel C. Connolly. Formerly named Lightyears, Night Sky tells the story of a couple who owns a chamber that leads to another planet. Holden Miller, who also wrote the show, previously worked on shows like The Nightly Show with Larry Wilmore, while Daniel C. Connolly worked as a producer for The Son, Into the Badlands, and Colony. Night Sky promises a carefully assembled ensemble of cast members who will breathe life into this edge-of-your-seat sci-fi drama. If you want to know more about who will be appearing in this series, read ahead. Here are the cast members of the upcoming science-fiction drama streaming TV series Night Sky.
Sissy Spacek
Legendary film actress Sissy Spacek will be starring in the upcoming science-fiction TV series Night Sky. She will be playing the role of Irene York, an English teacher. Spacek is a multi-award-winning actress, having snagged an Academy Award, three Golden Globe Awards, and a Screen Actors Guild Award. She's also received nominations for four British Academy Film Awards, three Primetime Emmy Awards, and a Grammy Award. Most fans would know Spacek as the star of the classic movie Carrie, where she played the titular character. That movie would catapult her to instant fame, and she would go on to appear in subsequent blockbusters like Coal Miner's Daughter (where she would win her first Academy Award), Missing, Marie, Crimes of the Heart, and JFK.
Her more recent movies include The Help, Deadfall, and The Old Man & The Gun, which premiered in 2018. Spacek is no stranger to TV either. She's worked on shows like Big Love, Bloodline, Homecoming, and Castle Rock. While she's made an impressive career as an actor, Spacek originally wanted to become a musician. In an interview with Interview Magazine, she admitted as much, saying: "Oh, yeah. Music is my thing. In fact, that's what I wanted to do. I thought of myself as a musician. I had never thought about acting. I had cousins who were renowned and very, very gifted actors, and I didn't want to embarrass them by trying that card. I actually never got in a play in school. My teacher said I never learned my lines. I think it went a little deeper than that. [laughs] I did a lot of background vocals. I sang in different groups. I worked with a lot of wonderful musicians, but that door didn't open for me, really."
J.K. Simmons
Another Academy Award winner is joining the cast of Night Sky. J.K. Simmons stars in the show as Franklin York, Irene's wife of 50 years who used to work as a woodworker. Simmons won the Academy Award for Best Supporting Actor for his villainous role in the movie Whiplash. More casual moviegoers, however, would recognize him for his role as J. Jonah Jameson in the Sam Raimi-helmed Spider-Man trilogy. Particularly known for his acting versatility, Simmons has appeared on movies like Wordls Apart, La La Land, The Late Bloomer, The Accountant, and Patriots Day. Most recently, he received his second Oscar nomination for the movie Being the Ricardos, where he portrayed actor William Frawley.
J.K. Simmons has also frequently appeared on TV, having made prominent appearances in shows like Parks and Recreation, Family Tools, No Activity, Counterpart, and Veronica Mars. Simmons currently lends his voice to the show The Great North. In an interview with Amex Essentials, Simmons talked about becoming an Oscar winner, decades into his career, and how it affected his work moving forward: "It's afforded me the opportunity to be even more choosy than I have tended to be in the past. It also means I can continue to go back and forth between low-budget indies – that are not going to pay the mortgage necessarily, that you do just for the love of the project – and still go and do some big movies and some medium movies, some television. I honestly – and this is going to sound disingenuous – but I really only do the things I'm drawn to. If it happens to have a big budget or a big paycheck attached then that's great, and if it doesn't then I'm in a fortunate position that I can still do it."
Chai Hansen
Actor Chai Hansen is set to play the role of Jude in Night Sky. The actor is best known for his roles n The New Legends of Monkey, Mako Mermaid, The 100, and Shadowhunters. Aside from Night Sky, Hansen is set to also appear in another TV series titled We Were Tomorrow, portraying the character of Noah Reeves.
Adam Bartley
Adam Bartley will be portraying Byron, the neighbor of the Yorks couple. Most people would recognize Bartley as Archie "the Ferg" Ferguson in the TV series Longmire. Bartley made his acting debut in the series 1000 Ways to Die. Since then, he's worked on shows like Chuck, Vegas, Killer Women, Bones, NCIS: Los Angeles, Lucifer, This is Us, Doubt, and Call Me Kat. His upcoming role on Night Sky appears to be his first major role since his days on the set of Longmire. On the big screen, he's appeared in movies like Annabelle: Creation, Under the Silver Lake, Donnybrook, Vice, and Kajillionaire.
Julieta Zylberberg
Julieta Zylberberg will be playing the role of Stella, a mother in Argentina, in the upcoming series Night Sky. The Argentine actress has appeared in movies like The Holy Girl, Los Marziano, Wild Tales, My Friend from the Park, and The Tenth Man. On TV, she's worked on shows like 100 dias para enamorarse, Edha, and Separadas. It appears Night Sky would be her first major Hollywood role.
Other cast members
Other performers expected to appear in the upcoming TV series Night Sky include Rocio Hernandez, who will be playing Toni; Kiah McKirnan, who will be portraying the Yorks' granddaughter, Denise; Beth Lacke, who will be playing a former student of Irene, Chandra; Stephen Louis Grush, who will be playing a character named Nick; and Cass Bugge, who will portray Byron's wife, Jeanine.
Tell us what's wrong with this post? How could we improve it? :)
Let us improve this post!