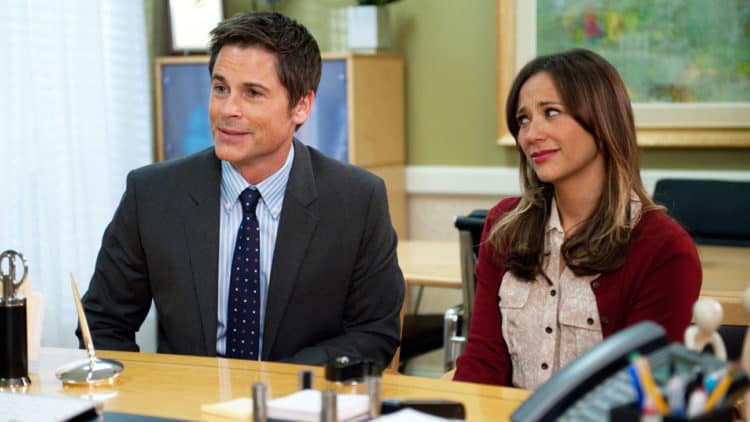 It's been seven years since the last episode of Parks and Recreation, and fans miss every little bit of the show. The cast teased us with a reunion in 2019 as well as a Zoom-focused episode in 2020, but fans of the show obviously still want more. Film School Rejects wrote of Parks and Recreation's legacy, emphasizing how likable each and every character is in the show. "We need more sweet, good characters on television, because damn, this anti-hero thing starting to wear thin. Parks and Recreation was populated by an entire cast of these people. (Even the nuts, like Jean-Ralphio and Jeremy Jamm, were actually enjoyable and slightly redeemable throughout.) The show's own design seemed to work against it as it relates to optimism – after all, Parks and Recreation is about small-town government, and few things are as willfully unfunny and dire as government on any level. But Parks and Recreation twisted that plot point to show the good stuff that government is capable of, even if it's relatively small in nature. The series finale even ended with the gang installing a new swing at a park, a grand journey eventually greeted with a mild thanks from a slightly concerned citizen, the perfect encapsulation of what the show stood for: small things done well, with love." Michael Schur's creation of the show's main cast is a stroke of genius, but the side characters were also brilliantly written. The showrunners crafted each of them so well that if these characters had their own spinoff, fans would totally watch them. Here are three Parks and Recreation spinoff ideas that showrunners might just want to consider.
Perd Hapley Does The News
A recurring character that proved to be a hit with fans was Perd Hapley, whose dry and literal delivery of the news and commentary on daily Pawnee happenings frustrated Leslie Knope (but delighted fans of the show). Perd Hapley was played by Jay Jackson, who happens to be a real former news reporter. In an interview Jackson did with NPR, he said that Hapley's character isn't really "dumb," just different. "He's not dumb, he's different," Jackson says. "Perd speaks in a way that is his own world, it makes sense to him — but it's like, the kind of sense that, well, you could've done that a different way. And it's all the time." He also said that he isn't a naturally funny person, crediting the writing and his castmates for how well he delivered his lines. "I will say to Amy Poehler one day, 'It's because of you, you didn't know it, but you would teach me all of these ways of how to respond and how to act on set and how to be an actor,'" Jackson says. "One day when I'm accepting my Oscar, I do want to say, 'I want to thank Amy Poehler for all of that.' I'm planning it out, I have it all written out, I want to see her smiling and the whole nine yards." Still, if Jay Jackson is interested in a spinoff where he stars, fans would totally watch it. We could also see other media personalities from Pawnee in this hypothetical spinoff, like Joan Callamezzo (portrayed by Mo Collins), radio shock jocks Crazy Irah and the Douche (portrayed by Matt Besser and Nick Kroll), and Thoughts for your Thoughts host Derry Murbles (played by Dan Castellaneta).
Tilton & Radomski Accounting
An underappreciated character who nonetheless made scenes more hilarious with his presence was Barney Varmn, played by John Balma. His wholesome awkwardness and affinity for accounting humor made him one of the funniest side characters in Parks and Recreation. That's why a spinoff centered on the accounting firm he worked for, Tilton & Radomski Accounting, would totally work. Barney Varmn's accounting antics, in contrast with another accountant's more pessimistic approach towards accounting, Frank Munn (played by Bob Bancroft) would be a treasure trove of jokes and setups. One thing that viewers would look forward to in this hypothetical spinoff is Barney Varmn's affinity for puns, which he himself enjoys when Ben Wyatt does it. Screen Rant wrote of the character: "Who doesn't love a good pun? One of the things we miss most about Barney is his knack for witty puns, specifically jokes about accounting. With zingers like "the only thing that's taxing is deciding what software to buy" and "then it comes to accounting software, there's no accounting for taste," it's hard not to appreciate Barney's extremely niche sense of humor. Honorable mention for best puns in Parks and Recreation go to Leslie Knope and Ben Wyatt, but for us, Barney takes home the gold."
Mayor Garry Gergich
Jim O'Heir played Garry/Larry/Jerry Gergich on Parks and Recreation. A minor employee of the Pawnee Parks and Recreation department, Garry Gergich is often embarrassed and dismissed due to his awkward and clumsy demeanor. He is a kind and considerate fellow, however, and leads an incredibly happy life outside work, being married to Gayle Gergich (played by real-life supermodel Christie Brinkley). On Season 7, he becomes the interim mayor of Pawnee, a position he'd be re-elected in multiple times in future timelines. Garry Gergich as mayor of Pawnee is a wonderful setup for a potential Parks and Recreation spinoff. Imagine clumsy Garry, who often farts unwittingly in the worst places, running the entire town of Pawnee. Originally, Jim O' Heir auditioned for the role of Ron Swanson, the staunchly libertarian director of the Parks Department, but he eventually landed the role of Garry Gergich. Initially, Jim had thought that he was being fired from the show when he received a script entitled "Jerry's Retirement," according to his interview with Esquire. "Hell, imagine me getting a script that just says, "Jerry's Retirement"? They don't even call ya in? [Laughs] You mean, I'm being let go? It was terrible. With the producers, it's just been so many laughs and breaking of balls that they knew I would have that reaction. So an hour later, I get a call saying, "Don't worry, you're not going anywhere." But they wanted me to have that hour. That's how cruel those bastards are. In the best possible way." Good thing Garry Gergich never really went anywhere, as he was one of the most lovable characters on the show. If Mike Schur or anyone who ran the show is reading this, a Garry Gergich spinoff would be something everyone would love to watch.Leslie Knope